Professional trading platform in Malaysia
What is a professional trading platform?
All investing activity in the modern world is done online via computer or mobile electronic gadgets. The developers of trading software are competing with each other by offering newer and better technological solutions.
In today's technologically advanced world, the need for efficient trading platforms is crucial.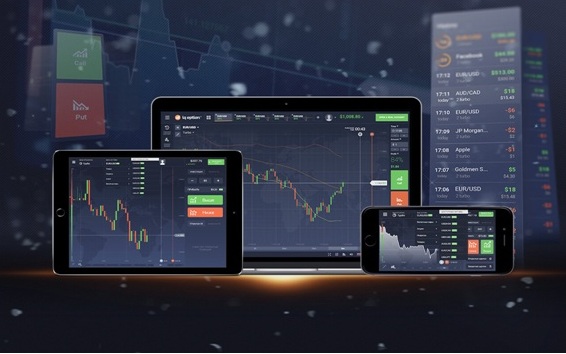 So what is a professional trading platform and what requirements does it have to meet?
You could say that a trading platform acts as an intermediary between a trader and a broker. It is software on a computer or mobile device which allows an online broker to send orders to the market to buy and sell financial products such as bonds, currencies and commodities, and to display information on all market movements. The platforms also have many tools for trading: charts, calendars, signals, indicators, etc. All this makes trading easier and more comfortable.
Functionality is one of the main criteria when choosing a platform. Namely, it should have technical and graphical analysis tools, different types of charts and different timeframes, as well as the ability to install custom scripts, applications and add-ons. The functionality of the platform directly influences the quality of market analysis and trading results.
Ease of use and comfort in work is also an important criterion. A modern trading platform should not make your eyes tired, and a sleek design and the presence of all the basic functions at your fingertips are desirable.
Intuitive interface is important for beginner traders. The changes in the capital markets are extremely dynamic, so traders must be able to react quickly and constantly monitor the situation. In this case, it is very important to have all indicators on one screen. It is important that all the standard charts and main tools are always visible, you should be able to adjust the system as precisely as possible to your needs.
Professional trading platforms differ from one another in the exclusivity and completeness of the information provided.
Trading tools such as stop-loss, stop-order and take-profit will help you set upper and lower limits in order to protect your trades. The platform should provide sufficient tools and information for fundamental and technical analysis.
An electronic trading platform gives traders the ability to view all of their transaction history in their trading account. By tracking your profits and losses and analysing your strategy, you will be able to make changes to your portfolio.
Monitoring your trading account is a detailed report of all executed trades.
All trading statistics are automatically collected and presented to the client in the form of charts and graphs. If you connect the trading account monitoring, you can easily monitor the growth dynamics, trading instruments allocation, trading activity and deposit load statistics, etc.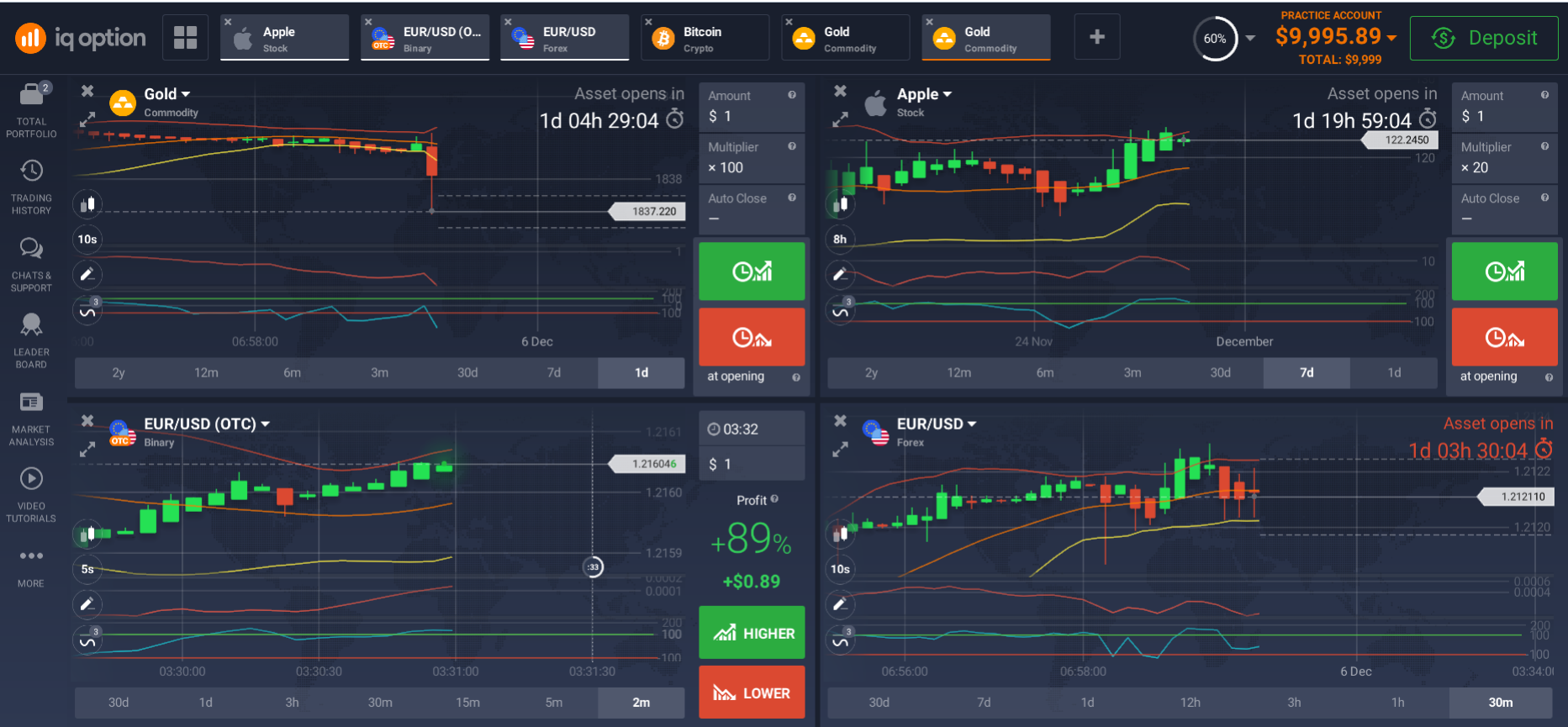 When choosing a professional platform in Malaysia, keep in mind that they can be customized to specific markets such as options, stocks, currencies, etc.
Platform for online stock trading
The best platforms of this type provide traders with all the tools they need to succeed and, above all, a complete set of training materials required to perfect their stock trading skills.
The trading platforms show stock price information and the latest market news, and can also greatly enhance the ability to conduct technical and fundamental analysis.
Stocks have always been the most popular asset class traded in the online space. Buying them is so easy and affordable that almost anyone can do it.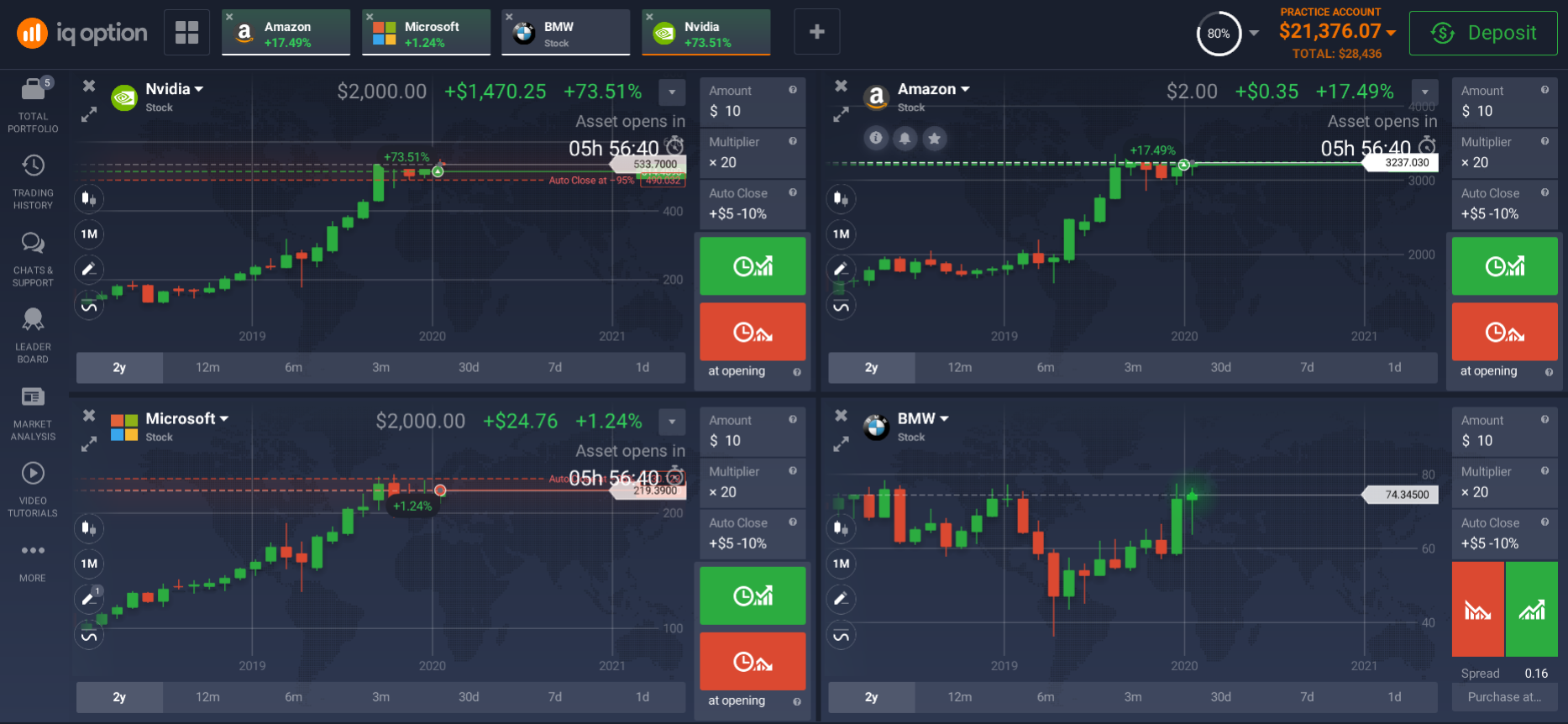 You will be required to learn how to properly analyse the companies on whose shares you plan to make money. Don't buy just one company's shares - a diversified portfolio with a variety of assets is almost always safer and more profitable than a single company's shares. You should also be aware that you can buy shares with the hope of a dividend payout, but CFD trading, which allows you to use leverage and make short sales, is now particularly popular.
Online forex trading platform
This platform allows traders to trade currency pairs. For example, the most popular instrument is EUR/USD (EUR and USD).
EUR is the base currency and USD is the quoted currency. Accordingly, you will buy and sell EUR for USD. In practice, this means that if the base currency becomes more expensive, then the quoted currency becomes cheaper and vice versa.

Your task: try to predict how the exchange rate of the quoted currency will change in relation to the base currency. If you are confident that the rate of the quoted currency will rise, you can open a "buy" position on it. If you think it will fall, you can "sell" it.
Remember that exchange rates fluctuate depending on economic and political factors.
Using the economic calendar and applying technical and fundamental analysis will help you expand your profitable positions.
Platform for online options trading
What exactly is an option? It is essentially a stock market derivative that is always based on some underlying asset. To put it simply, there can't just be an option, but there can be an option on a particular stock, gold or index.
An option is a contract between the buyer and the seller. The buyer of an option pays the seller a fixed amount and receives the right to execute a transaction in the underlying asset at the agreed price and at the agreed time. The important thing here is that the buyer acquires a right, not an obligation.
Option prices are influenced by the following factors: the strike price, the current price of the underlying asset, the interest rate and volatility of the underlying asset and the time to expiry.
The appeal of options is that they allow you to profit from any market movements, whether the price rises or falls, while also reducing the risk of existing positions in the futures and equity markets.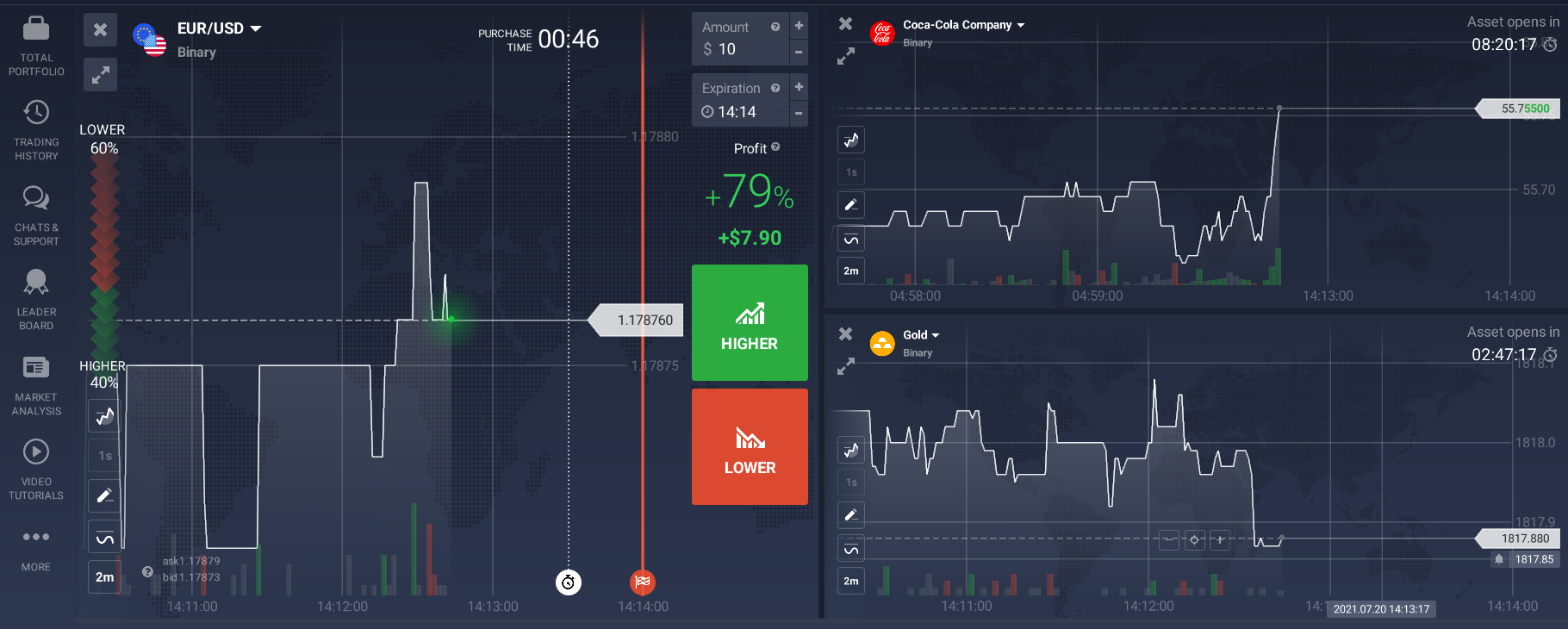 There are also binary options, which are very popular and have a lot of supporters. The essence of such a contract is to predict the price direction of the asset at the selected time interval and correctly determine whether the resource will rise or fall.
Platform for online commodity trading
The commodity market involves buying and selling instruments such as gold, wheat, sugar, oil, natural gas and hard metals. By correctly assuming a rise or fall in the price, you will make a profit on the trade.
Speculative trading in commodities provides the investor with an excellent opportunity to make money. Such commodities are the resources which fuel the global economy. It is logical that any change in the economy will provoke fluctuations in the price of commodities.
How to trade commodities?
A CFD is a financial instrument that allows you to trade any of the offered commodities without actually purchasing them, only making money on the price difference.
Stocks. Another option for trading commodities is to buy stocks of companies which are directly linked to a particular commodity. Here's a simple example: instead of investing directly in oil, you can buy stocks in a refining company.

Commodity ETFs. Commodity ETFs are an off-the-shelf set of commodity stocks. Such funds pool money from small investors to create one large portfolio. Commodity ETFs are considered to have high liquidity, and they are cheap and readily available.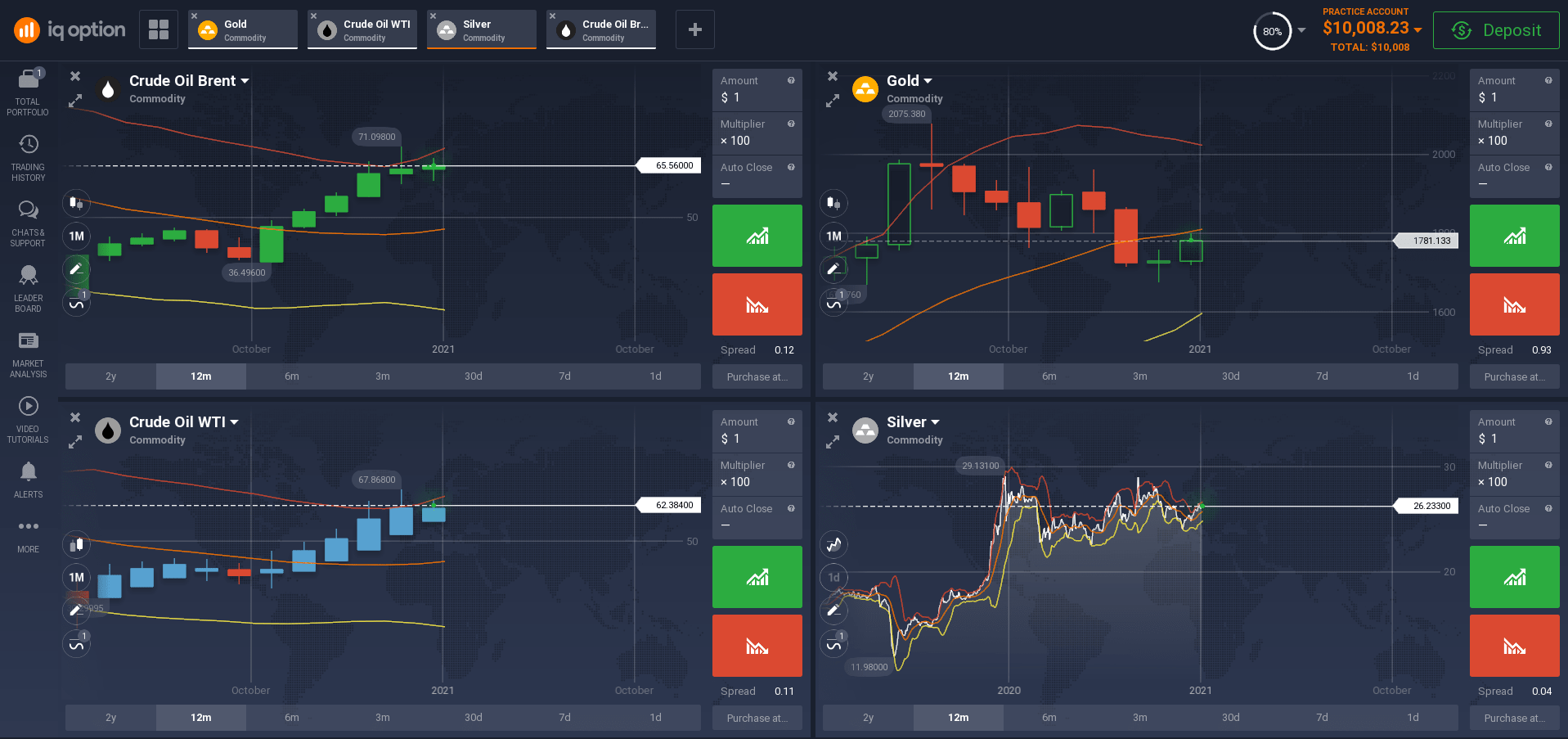 A big advantage of investing in commodities is the fact that it is a different market from the currency and stock markets, and as a result, investors can use commodity trading to diversify their portfolios.
ETF online trading platform
An ETF (Exchange Traded Fund) is a special type of exchange traded asset. It is a derivative of mutual funds, but with a difference. Exchange-traded funds have freely traded shares. It is a new type of security and is now very popular with investors and stock traders.
An ETF is an investment portfolio made up of various securities, such as stock indices, shares of companies, securities and currencies. The main reason it is so attractive to investors is its simplicity and reliability. Buying one share in an ETF is equivalent to buying ten, one hundred or more shares of the largest companies belonging to a particular industry or country.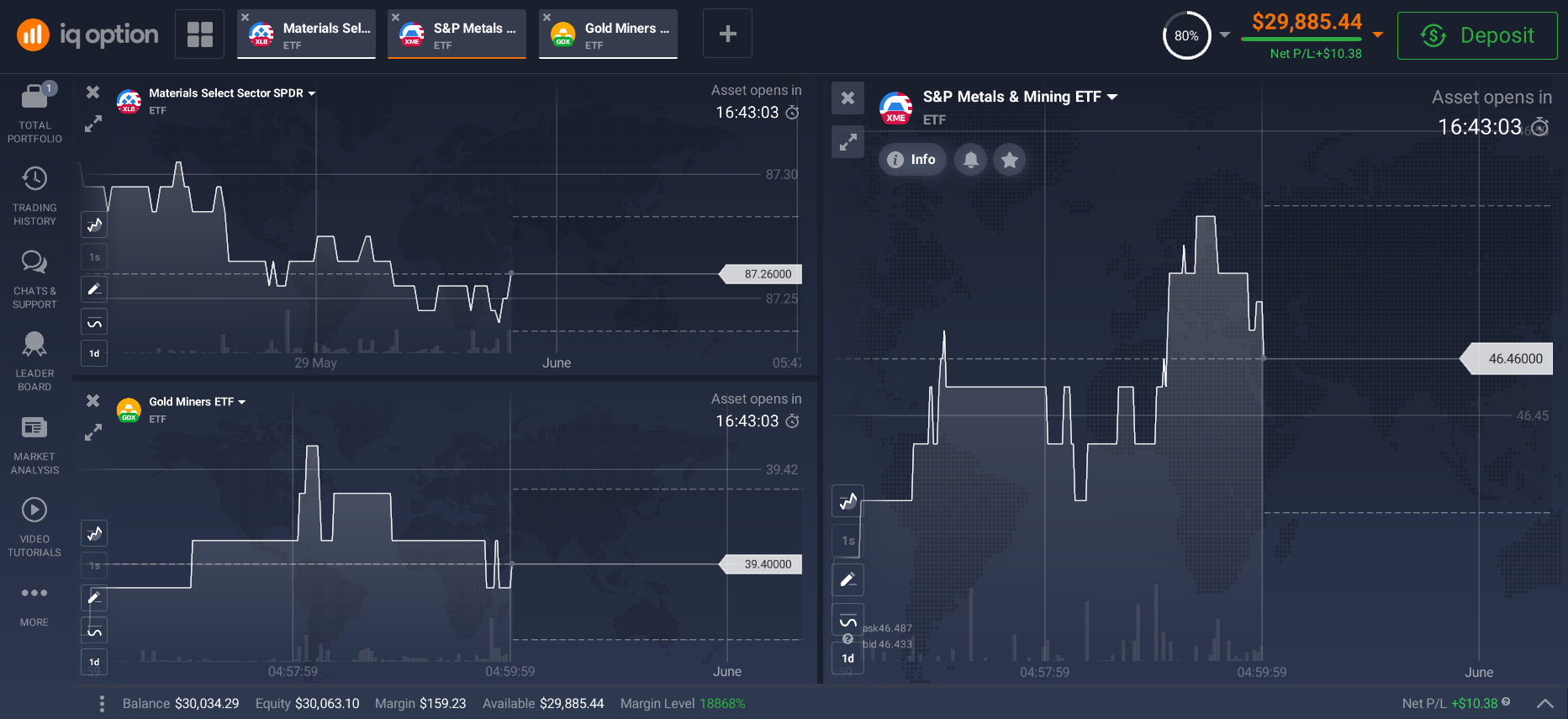 You will be able to invest in multiple assets with a single trade, which is very useful for diversification purposes. ETFs are priced and traded on an ongoing basis throughout the trading day. This makes them very flexible, allowing investors to buy or sell without delay.
Online cryptocurrency trading
When choosing a professional cryptocurrency trading platform, make sure it can fulfil your orders as well as offer reliable resources about the cryptocurrency market.
Exchanging and speculating on cryptocurrency exchanges is identical to any other. You have to buy low and sell high to make a profit. Just like investing in a conventional currency. There are many cryptocurrencies on the market today. The most popular coins today are Bitcoin and Ethereum.
You can trade CFDs, which gives you more opportunities to make money on volatility. CFDs also allow you to use leverage.
To trade cryptocurrency CFDs requires minimal funds - much less if you trade cryptocurrencies directly. All it takes is a few dollars to make your first trade. Trading cryptocurrencies will require some basic knowledge. Basic concepts such as diversification, liquidity, technical indicators, etc. are also applicable to digital asset trading. By spending some time learning the basics, you can increase your chances of success several times over.
Online index trading
Today, many traders do not pass up the opportunity to trade stock indices.
A stock index is an aggregate of stocks designed to replicate a particular market, sector or commodity. Figuratively speaking, an index is a ready-made stock portfolio. When the index falls, it means that the stocks in the index fall on average. You can individually buy all the stocks contained in an index, but it's easier to buy an ETF that copies the index. Another popular way to trade indices on an online platform is to trade CFDs.
Another option is to capitalise on the decline in the stock index by opening a trade to sell a financial instrument and then buying it back at a lower price.
Stock indices can be analysed with almost any indicator, technical and fundamental analysis.
Growth of stock indices means that companies' stocks are getting stronger and growing, respectively, if indices are falling - this means that companies are not doing well. However, given the development of companies and the steady (albeit small) growth of stocks, in most cases the indices show an upward trend.
How to start using a professional trading platform in Malaysia?
So in order to start using a professional trading platform in Malaysia, the first thing you need to do is register and create an account. This will give you the ability to track and analyse your trades, keep track of your profits and losses, etc. Based on this, you will be able to modify your strategy.
Registration
Registration on the platform is easy. You do not need any special technical knowledge, because the process is very similar to the registration in any social network, and takes only a few minutes.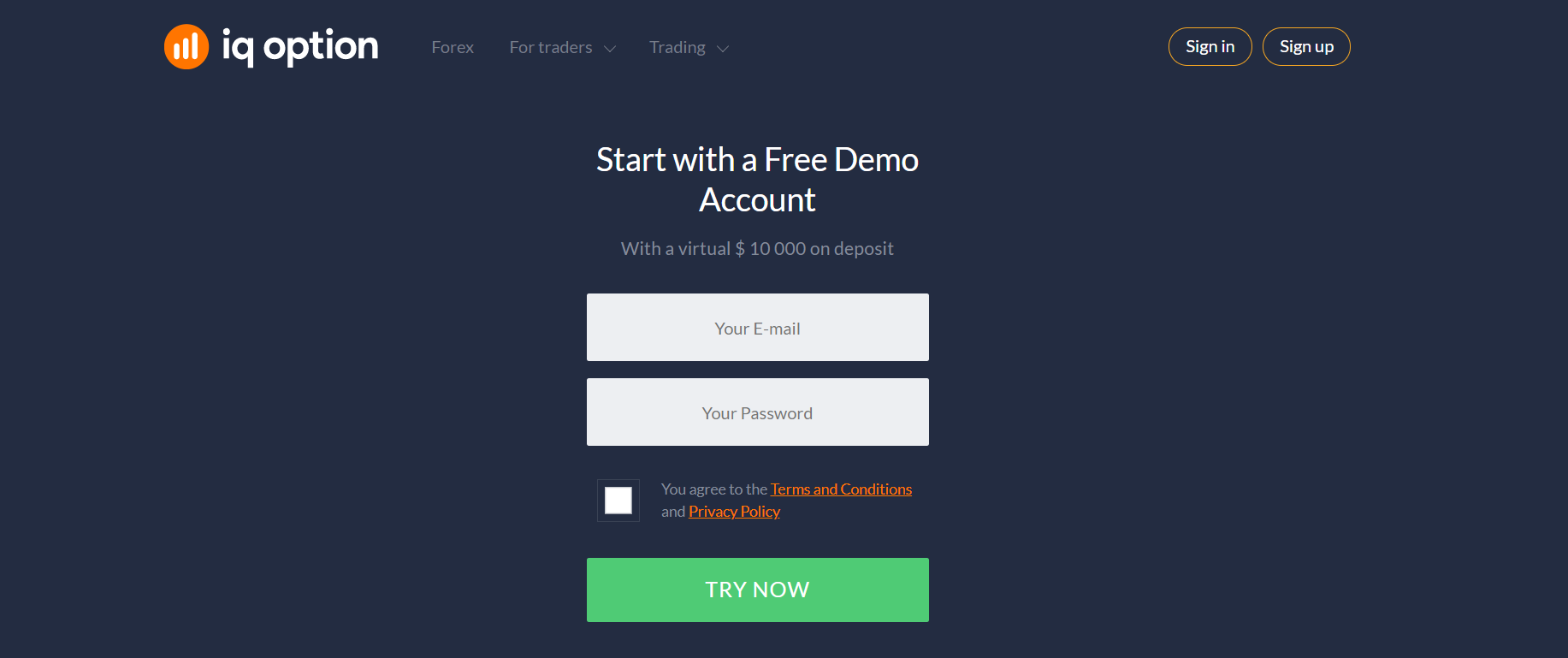 So, on the registration page, following the instructions of the system you have to enter your valid email address and the password you invented, then you have to confirm that you agree with the conditions of the online platform. Make sure you read them beforehand. After completing and submitting the form, you will receive an e-mail to activate your account.
Demo account
Almost all current platforms operating in Malaysia provide a free demo account that is automatically opened as soon as you register on the platform. The virtual money will be available to you immediately in the amount specified for the specific platform.
Why use a demo account? To get real experience in the market, of course. You can try out your trading system without risking any real money.
Basically, a demo account replicates a trading account with real quotes and financial instruments, where you can open and close your positions while moving with the market.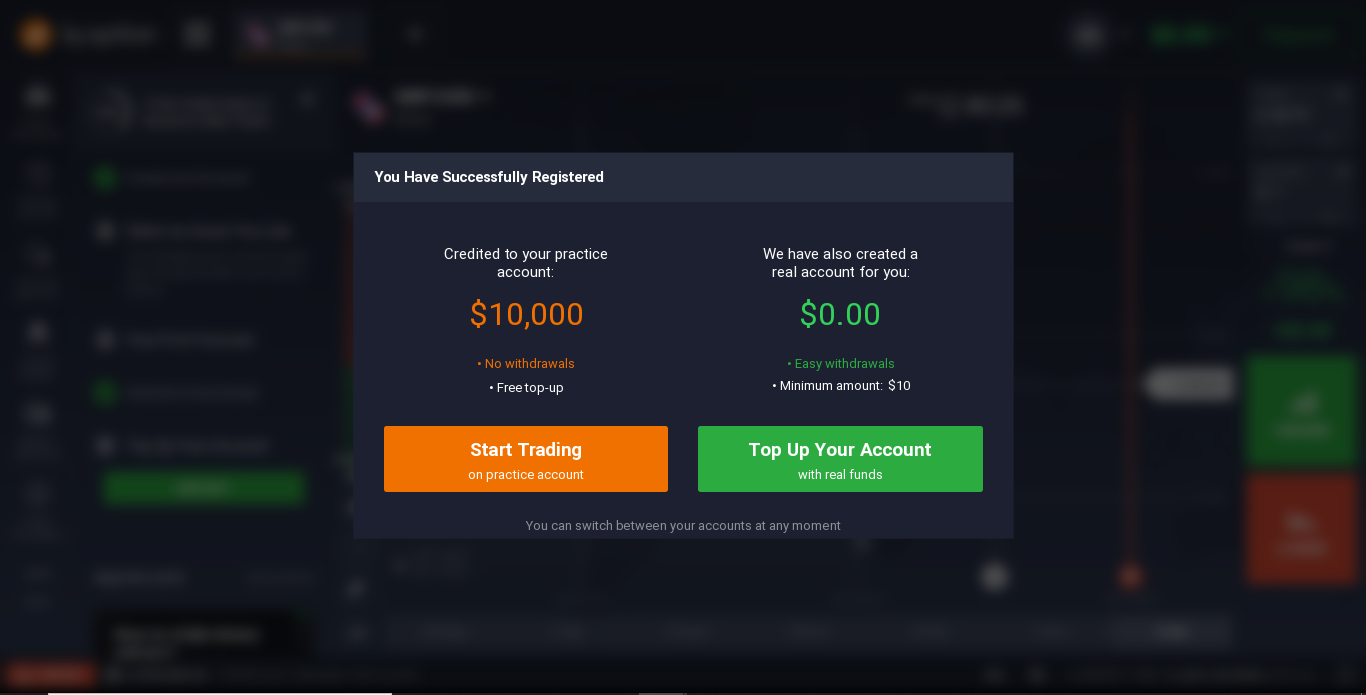 You do not want to risk too much at the beginning, do you? So a demo account can help you test all sorts of trading strategies, analysis, indicators and different techniques. You will also have the opportunity to test the platform itself, and you will get used to it, which will make your work easier in the future. Using such a unique training simulator will undoubtedly give you confidence.
Trading account
Once you have had enough experience with trading on a demo account, and you are in the right frame of mind, you should switch to a real account and make some real money.
To do this, you will only need to deposit a small amount of just a few dollars. By clicking on the "Deposit" option, the system will redirect you to the payment page, where you will deposit your account using the payment systems listed on the platform. Using the same payment systems, you can easily withdraw your funds.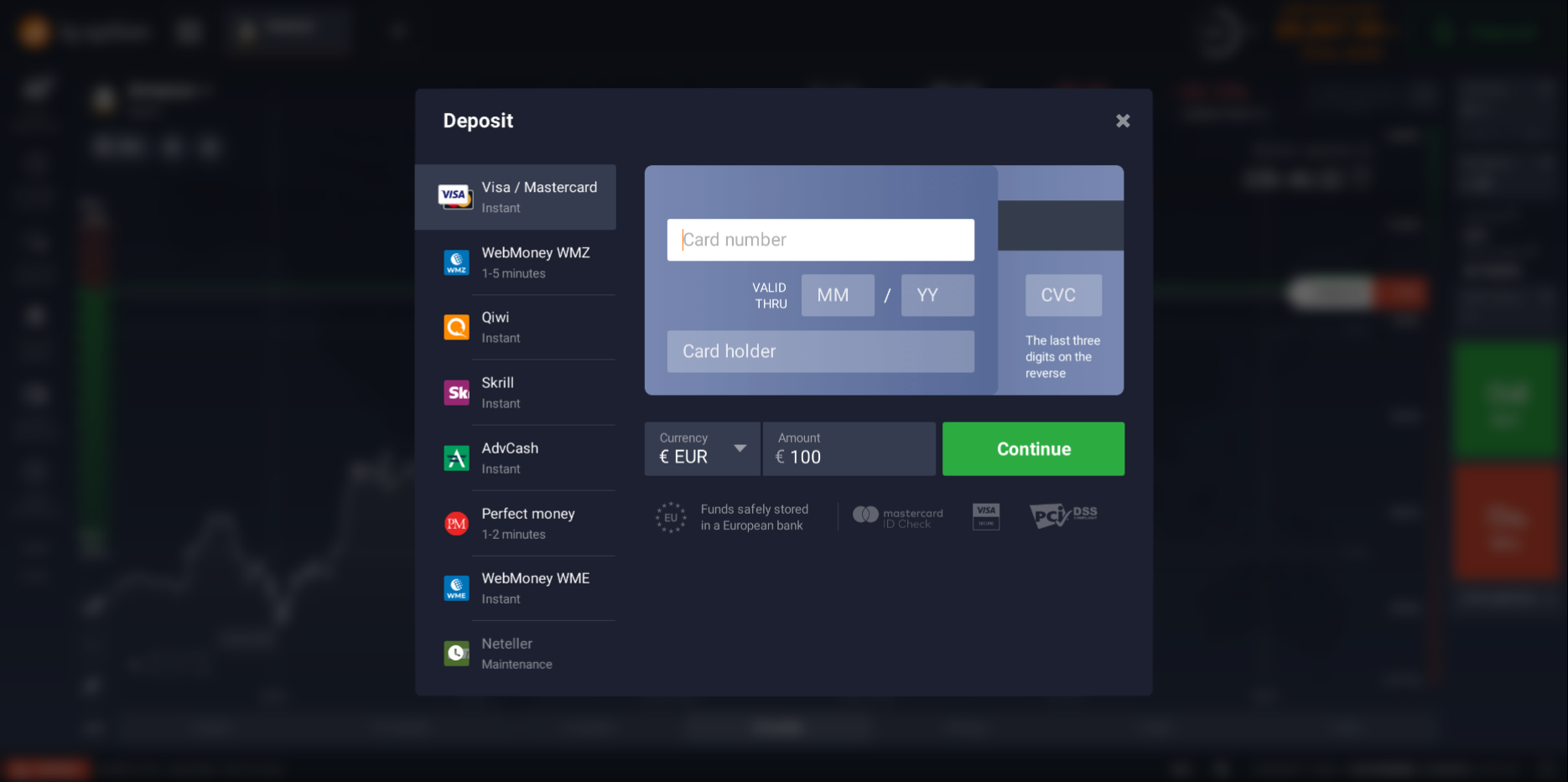 And finally, let us remind you that trading on a demo account, of course, you do not risk anything and feel safe.
But real trading still involves a certain amount of risk. You can make huge profits or incur huge losses.
But if you understand how to control and contain the risks, you will make your trading on the platform as safe as possible.
Carefully study the investment instruments, diversify your investments and strictly follow your chosen strategy.
Read more special literature, consult experienced investors and traders and make sure you take into account the political and economic situation in the world and in your country, because they, in the first place, influence the state of the market.
A professional online platform is ready to provide you with free video tutorials, live chat with other members and technical support is available 24 hours a day, 7 days a week to help you.
SIMPLE AND RELIABLE
MONEY WITHDRAWAL