Telefonica is an integrated telecommunications operator providing communication, information and entertainment solutions. Offers solutions for multinational companies, large enterprises, small and medium businesses and wholesales, global resources and digital services. Provides its products under the brands Movistar, O2, Vivo. The company was founded on April 19, 1924, headquartered in Madrid, Spain. The number of employees today exceeds 120,000!
Besides the Telefonica brand, it is also marketed worldwide as Movistar, O2 and Vivo.
Telefonica was founded in 1924. Before the expansion of the telephony market in 1997, Telefonica had no competitors.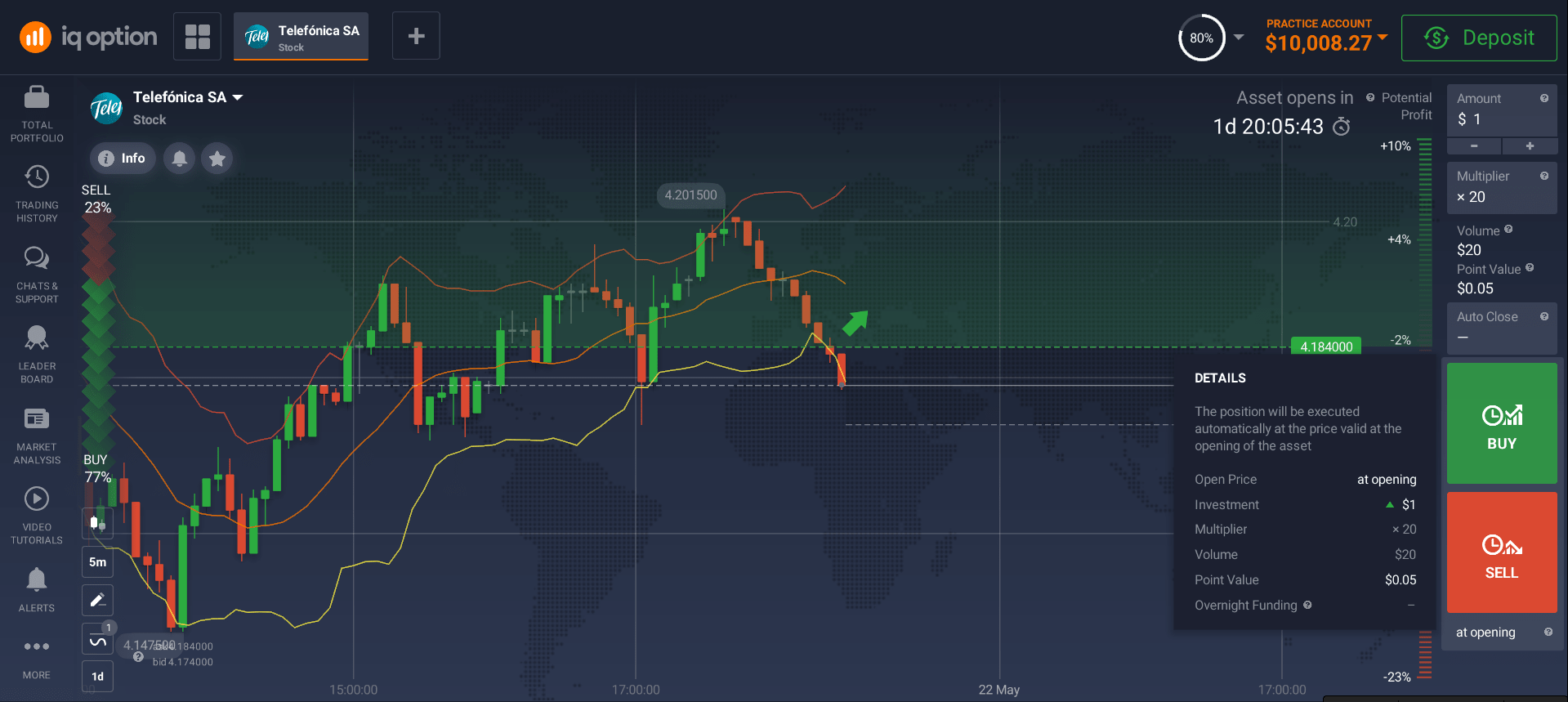 And today this company occupies a leading position in the communications sector. Since 1997, the corporation has been privatized by the Spanish government. The creation of the Telefonica company can be considered a breakthrough in the Spanish communications market. With the advent of Telefonica, the number of communication centers increased every year. At the end of 1926, she created a long-distance telephone line, which was the longest in Europe at that time. From the same year, the active introduction of automated telephone exchanges began. The implementation and automation process was fully completed by 1988.
Telefonica managed to establish radiotelephone communication between Spain and a number of South American states. The company's shares were divided among many shareholders, but the majority remained with the Spanish government. With each subsequent year, the company has been increasing the speed of development more and more, introducing the most modern telecommunication technologies. Millions of telephone lines were laid by telephones.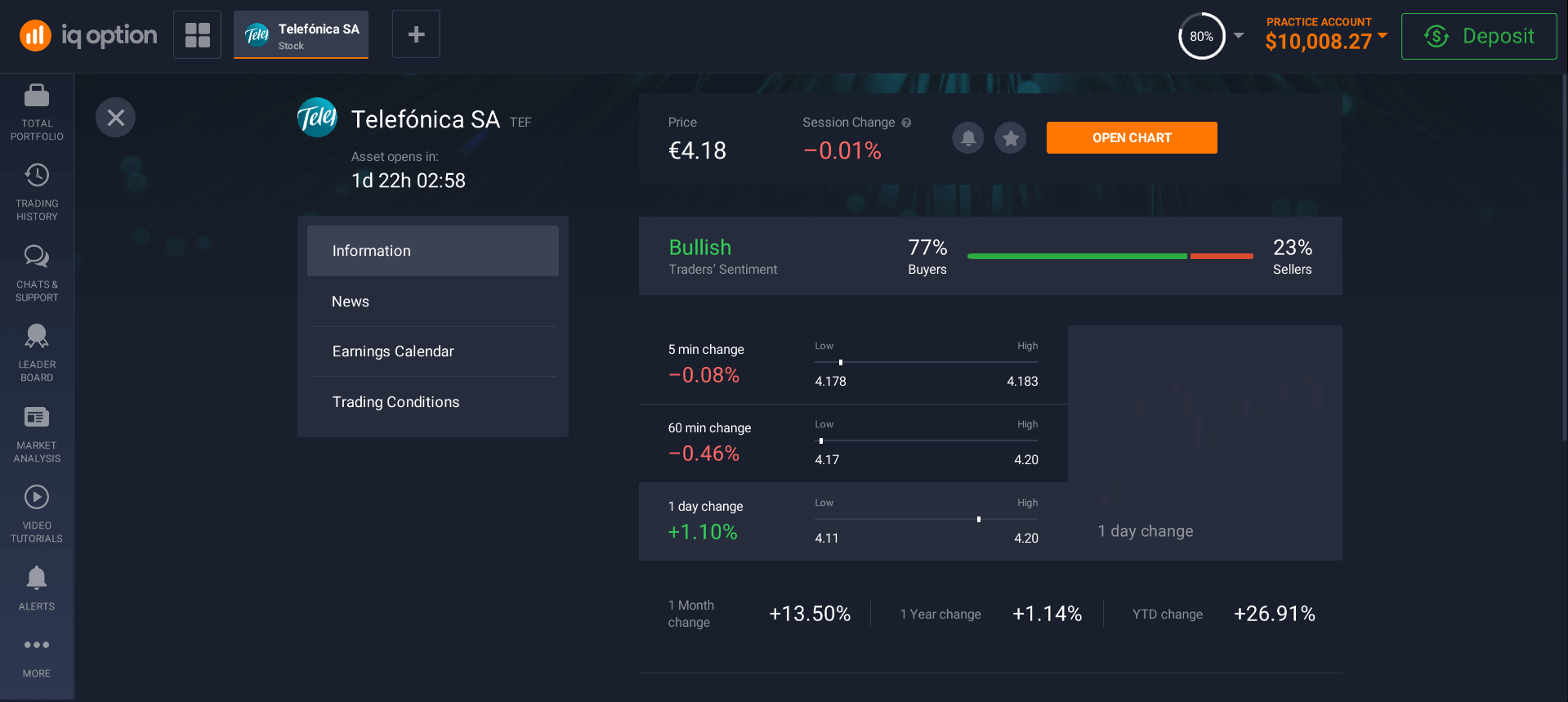 In order to continue to innovate and remain competitive in the digital world, the provider needs to think of fresh ideas and marketing approaches. Not so long ago, Telefonica and the international certification center Dekra presented a research and development center and a car testing ground, which, according to the companies, is the most advanced center for the development of connected (smart) cars in Southern Europe.
The project now has 15 employees and an initial investment of over €5 million.
The telecom operator is expanding its range of services and plans to provide services for automakers and self-driving car developers in the future to connect smart cars to 5G and create connected cars.
In addition, the US-British telecommunications corporation Liberty Global and the Spanish Telefonica announced the merger of their UK telecommunications divisions Virgin Media and O2 in a $38 billion deal. The deal, which was negotiated for five months, will create the UK's largest integrated telecommunications company. Providing both mobile communications and fixed broadband Internet services.
Although their shares have dropped significantly since the last public offering, Telefonica remains one of the most successful companies in the telecommunications market.
How to invest in Telefonica shares in Malaysia?
How to invest in Telefonica shares in Malaysia is a really simple question if you understand the basics of investing. Telefonica is one of the largest communication service providers. He was also one of the first to introduce the Internet and other technologies to the masses. Its widespread community coverage means it can be a hugely successful company. Therefore, the chance to buy Telefonica shares is an attractive option for long-term investors.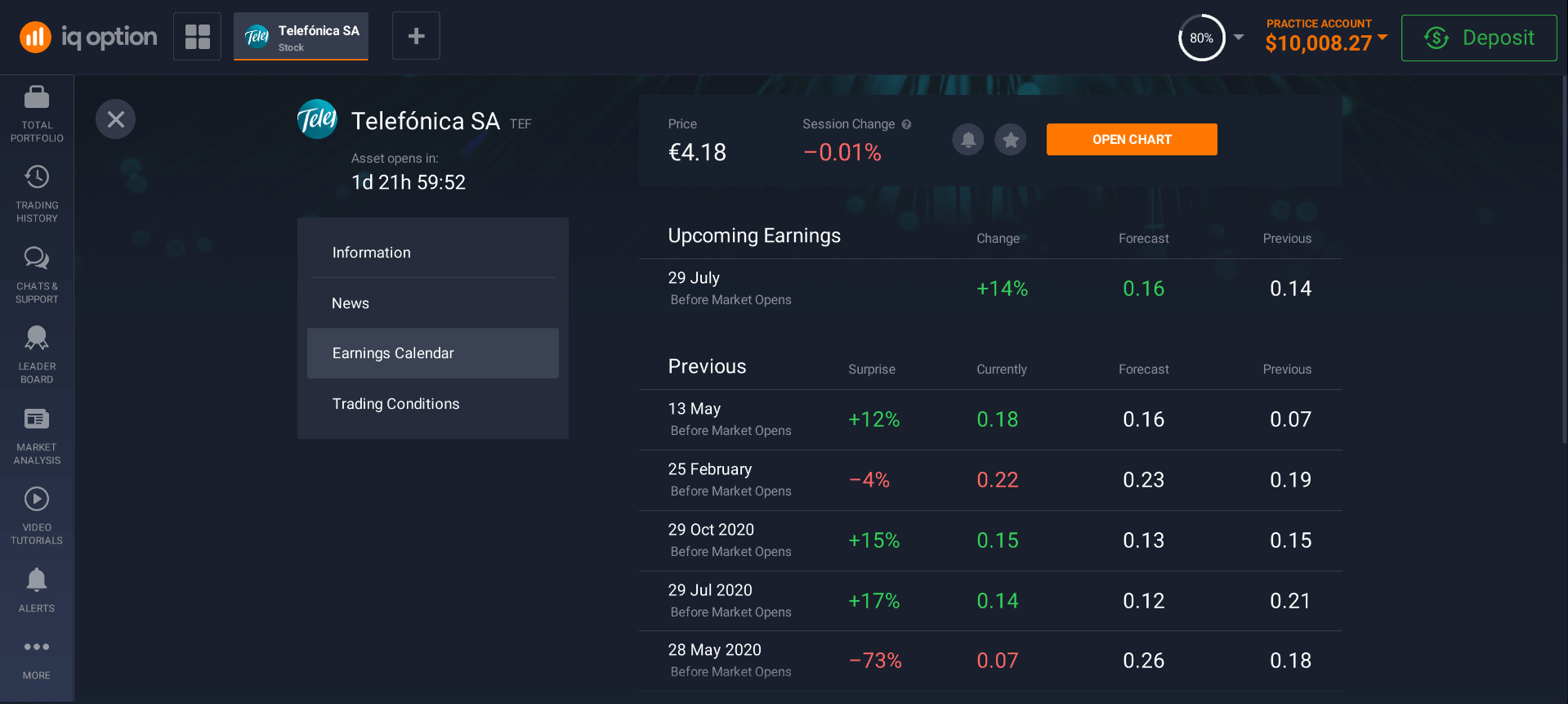 In order to predict the price of Telefonica shares, there are some things that must be known about both companies. Telefonica is a mature and established company. She has more control over her pricing policy, which also means she can offer customers lower costs.
Telefonica shares price prediction is based on a combination of technical indicators and fundamental analysis.
Technical indicators are mainly used to identify trends in short-term trading. Conventionally, short-term trading on the stock exchange is the holding of shares for a period of up to 1 year. By looking at the past and current financial conditions of the organization, they can roughly estimate their future earnings and profit margins. Today, trading via the Internet occupies the main segment of the financial services market. For example, the OTC Forex market, which operates exclusively through the Network, has surpassed all the classic exchanges in the world combined in terms of liquidity. Our platform invites you to try it too, and you can start with a demo account. On it, as on a regular account, you will find all the indicators and charts in order to learn technical analysis.
Online trading, which our website offers, allows you to use almost all exchange trading tools - select any financial assets, analyze the market situation based on historical and current quotes, use margin trading, replenish a deposit and withdraw profits, apply manual and automated trading methods, use the advice of professional traders.
Investing in Telefonica shares in Malaysia for a long term means investing in a large, stable company. Analysts advise keeping money in such large companies that it is much easier for newcomers to survive any crisis moments and regain their power. This business has a well-developed infrastructure and a strong management team. Thus, the risks that there are always in investing will be minimal. However, use fundamental analysis to better understand the company.
Fundamental analysis is a technique for making a forecast about future changes in prices, exchange rates, and the cost of goods based on real events, data and facts. In this type of analysis, a set of actions is used that are based on the study of many factors that affect goods, enterprises, securities, industries and the economic condition in general. Like any other form of analysis, fundamental analysis aims to predict future trends in order to then profit from the data obtained.
The main difference between fundamental analysis and its main competitor - technical analysis - is the study of deep prerequisites for fluctuations in the value of financial assets. Profit, competitors, development strategies, etc.
Many people believe that investing in Telefonica shares for a long period of a year or more is safe and effective; this is associated with a strong financial position of the company. This is due to the fact that Telefonica has always paid special attention to increasing its profit margin. As a result, investors can rely on profits that will subsequently be very large. Revenues are also expected to rise in the coming years.
The telecommunications market will not change quickly. There is no likelihood that this market will fall, it will only develop. And you, as an investor, just need to make sure that the company continues to keep up with the times. You can track all news and relevant data on our platform!
How to buy Telefonica shares in Malaysia?
Telefonica is a well-known company with a long history in the telecommunications market. This company has been around for several decades and is one of the largest players in the market. This is one of the reasons why many investors choose to buy Telefonica shares because it is a well-known brand.
Buying Telefonica stock can seem a bit daunting due to the many alternatives available to you. To help you get started on your investment, here is a list of things you should do before taking the step towards buying Telefonica shares. First, sign up with a reputable broker. For example, our online brokerage platform has been working for many years, and we have more than 40 million active users who value the security and convenience of our platform. Join you too!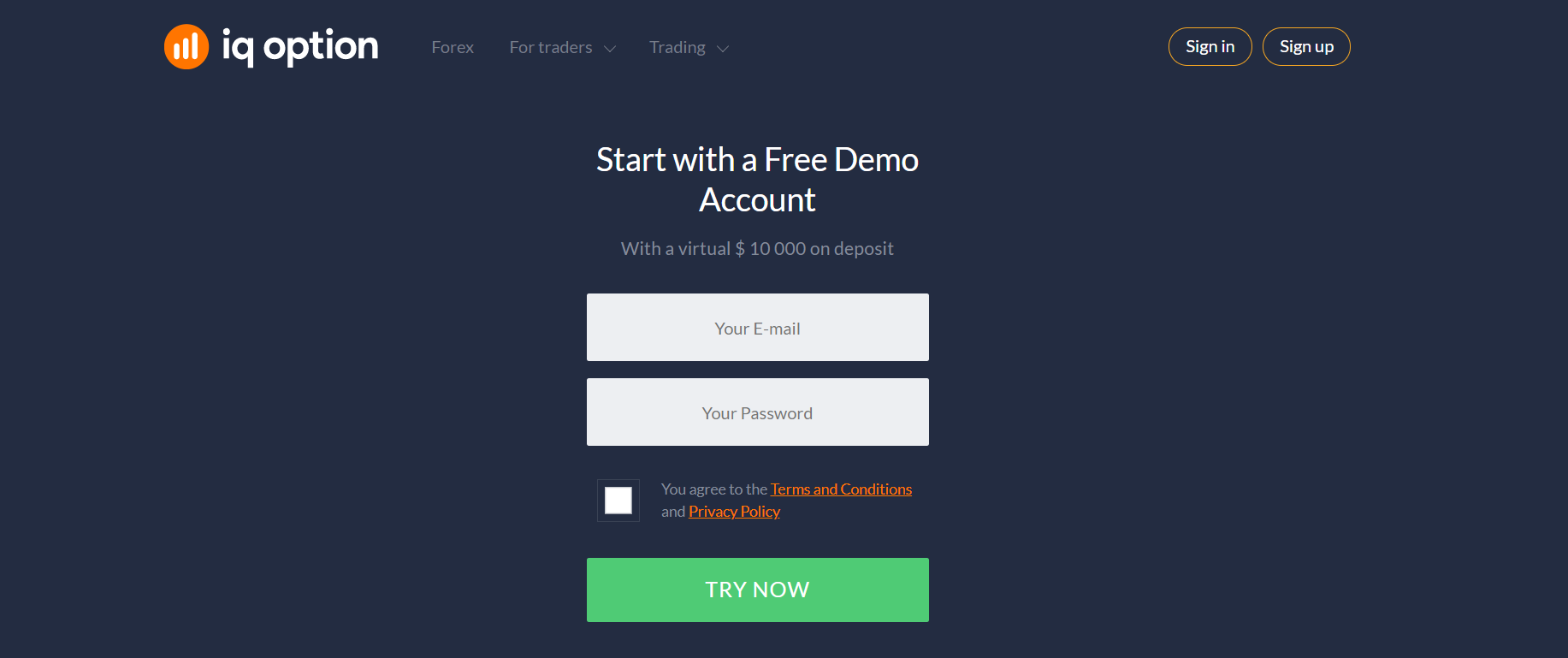 Our platform will allow you to open a demo account to trade stocks. This demo account will have virtual $10,000 and will allow you not to use real cash, so you can understand the terms and conditions associated with the stock trading platform. Using this demo account, you will be able to understand the basic principles of buying Telefonica shares and how to trade through the company's system.
Once you fully understand how to buy Telefonica shares on the stock trading demo platform, you can decide whether to trade your stocks for real, you can choose when to buy and sell your stocks and manage your portfolio by opening a live trading score. And we suggest you make a deposit of only $10. This is exactly how much it will take to enter the market, you must agree, it is available for everyone!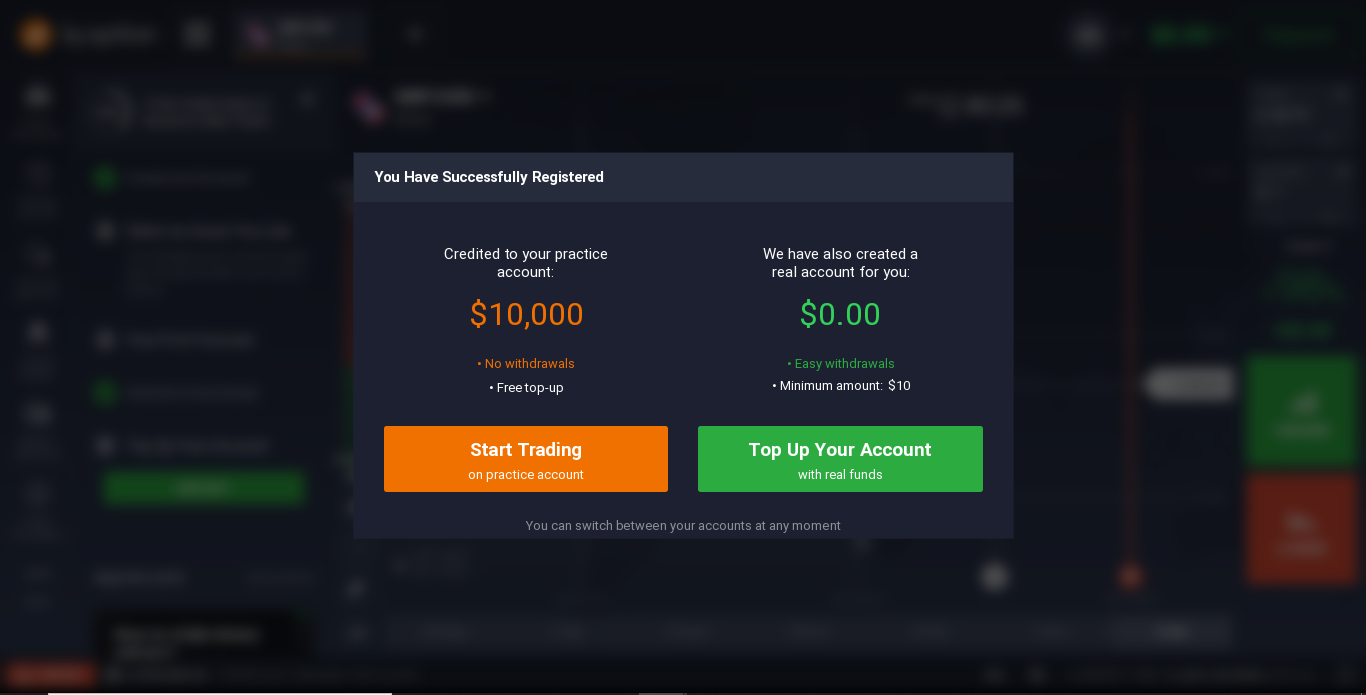 Once you are ready to buy Telefonica shares on a live account, you will be logged into your account on our website. From there, you can select the specific stock you would like to receive. You can click on "buy" or "sell" to place your order or complete the transaction.
It is very important to learn the intricacies of the company's work. This way you will know what business they are in and how they run their business. When you understand how to invest in Telefonica shares, you will also be able to find various other companies offering similar services and products. This will give you an edge when you start diversifying your investment portfolio.
Exchange trading is an entrepreneurial type of activity, available to any person due to its versatility and variability. The first steps of a beginner trader will be to learn the basics and mechanisms of work. In the process of training and development, a trader can choose several paths of development. By combining and discarding the unnecessary, he will develop his own unique approach based on the amount of time devoted, the amount of investment and the desired income.
SIMPLE AND RELIABLE
MONEY WITHDRAWAL