What is Matcha?
Matcha is an aggregator that brings together top decentralized exchanges (Uniswap, Kyber, Curve, Bancor, Mooniswap, etc.) and allows its users to trade cryptocurrency in one interface.
Since all decentralized exchanges use liquidity pools to calculate the value of an asset, quite often there is a difference in price between different sites, and here aggregators come to the rescue, which unite all exchanges and platforms. One of these is Matcha, developed by the 0x project team.
0x is a peer-to-peer token exchange infrastructure on the Ethereum blockchain. It is actively used by developers of decentralized applications through the API. The protocol serves as a kind of building block for developers who need trading functionality. 0x offers secure smart contracts backed by independent audits, ecosystem-adapted developer tools and free access to a liquidity pool.
This protocol is also used by other popular liquidity aggregators. For example, 1 inch and others.
With Matcha trading becomes more profitable. Therefore, an increasing number of users are using liquidity aggregators. The question of what is Matcha is being asked less and less frequently. Therefore, it is worth paying attention to the question of how to trade on Matcha in Malaysia, if you did not know anything about this platform before.
The platform allows you to buy and trade cryptocurrencies at the most favorable prices.
In fact, on one site, you have the liquidity of more than a dozen of the most popular crypto-exchanges. Matcha only presents you the best prices at which you trade.
People who have previously worked with the Forex market have already partially encountered the concept of a liquidity aggregator. Brokerage companies have liquidity providers. In part, brokerage companies are also liquidity aggregators, since they can combine liquidity from several providers and provide traders with the most profitable quotes.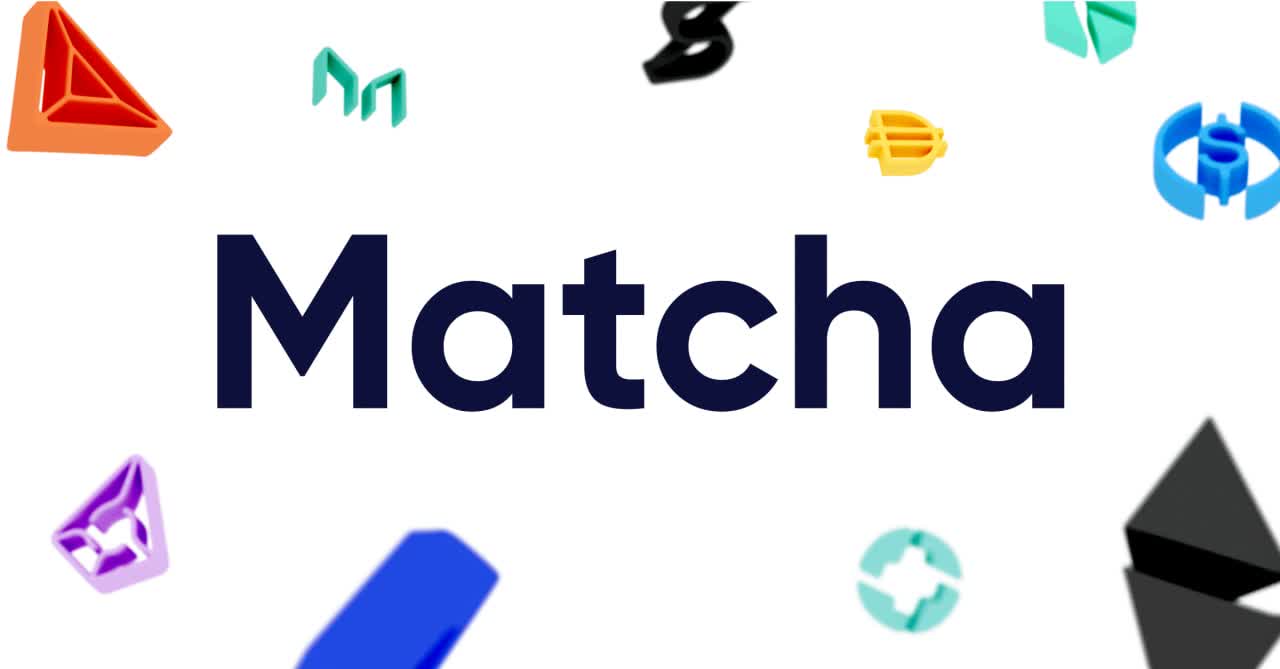 Available assets
More than 20 cryptocurrency pairs are currently traded on the Matcha platform. In the future, perhaps, their list will be expanded.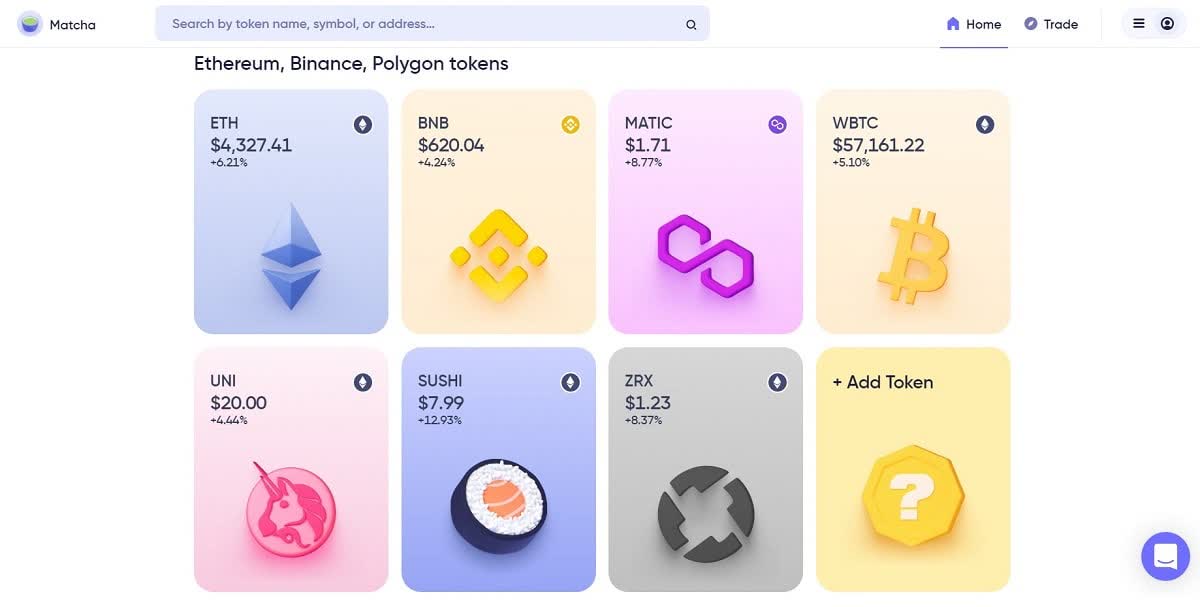 Types of orders
On the Matcha platform, traders can place both regular sell or buy orders and limit orders. A limit order can be set for a specific period or indefinitely.
Supported wallets
The Matcha trading platform currently supports 4 of the most popular Ethereum wallets:
MetaMask
Coinbase Wallet
WalletConnect
Bitski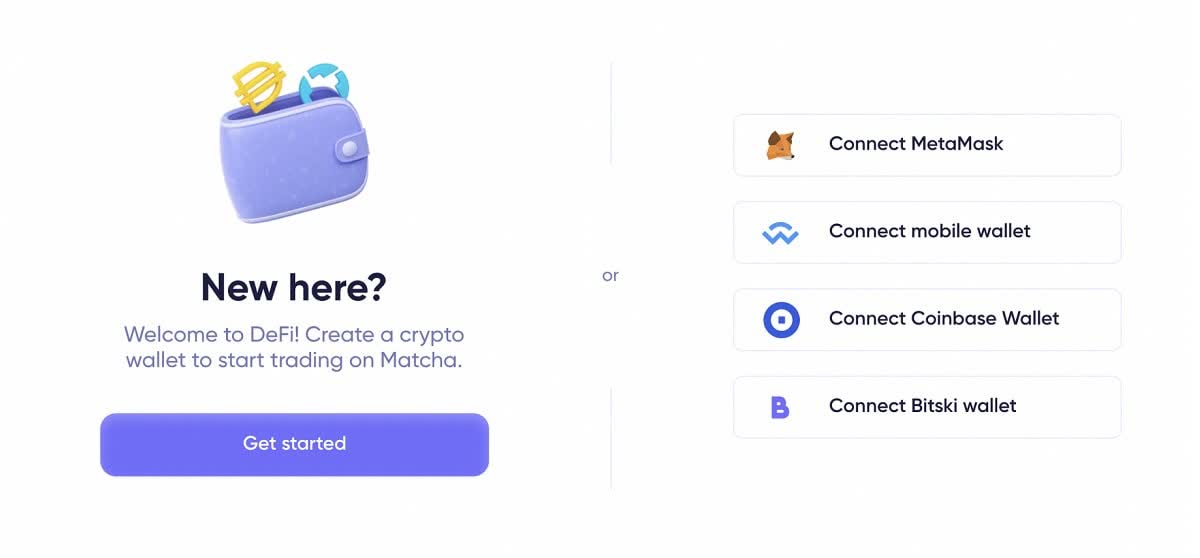 Matcha fees
There are currently no fees for using the Matcha platform.
Users only pay a small Ethereum gas fee and 0x protocol fee, which are required to process a transaction on the Ethereum blockchain.
Matcha's features
There are many decentralized cryptocurrency exchanges nowadays. Therefore, the Matcha platform is not unique, but it differs from the competition by a very simple user interface.
Decentralized finance, or DeFi, is financial instruments in the form of services and applications that are not managed by centralized companies, banks or regulators, but by decentralized blockchain protocols. Since 2020, such projects have become the main driver of growth in the cryptocurrency market, because, unlike traditional financial instruments and services, DeFi has no problems with accessibility, transparency and data privacy.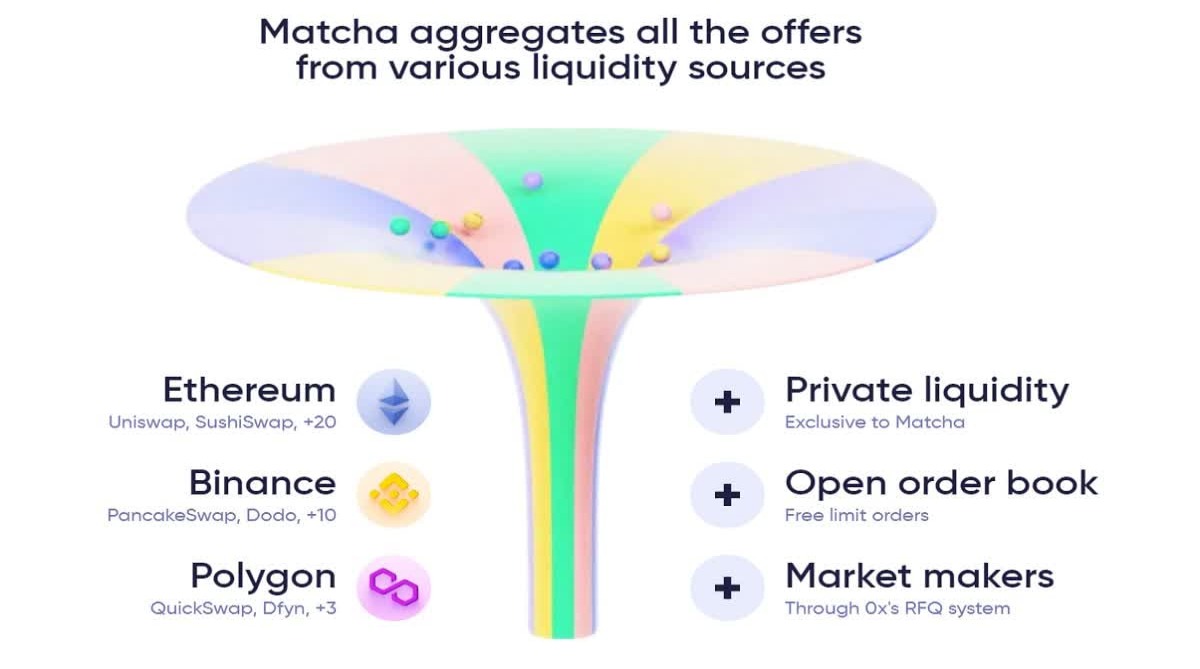 Benefits of Matcha
Matcha platform has all the advantages of decentralized platforms:
registration and verification are not required
trading operations are carried out without the participation of a third party
full and sole control over funds and trading operations on the user's side
Also, the Matcha platform can offer its clients limit orders and the ability to make OTC trades.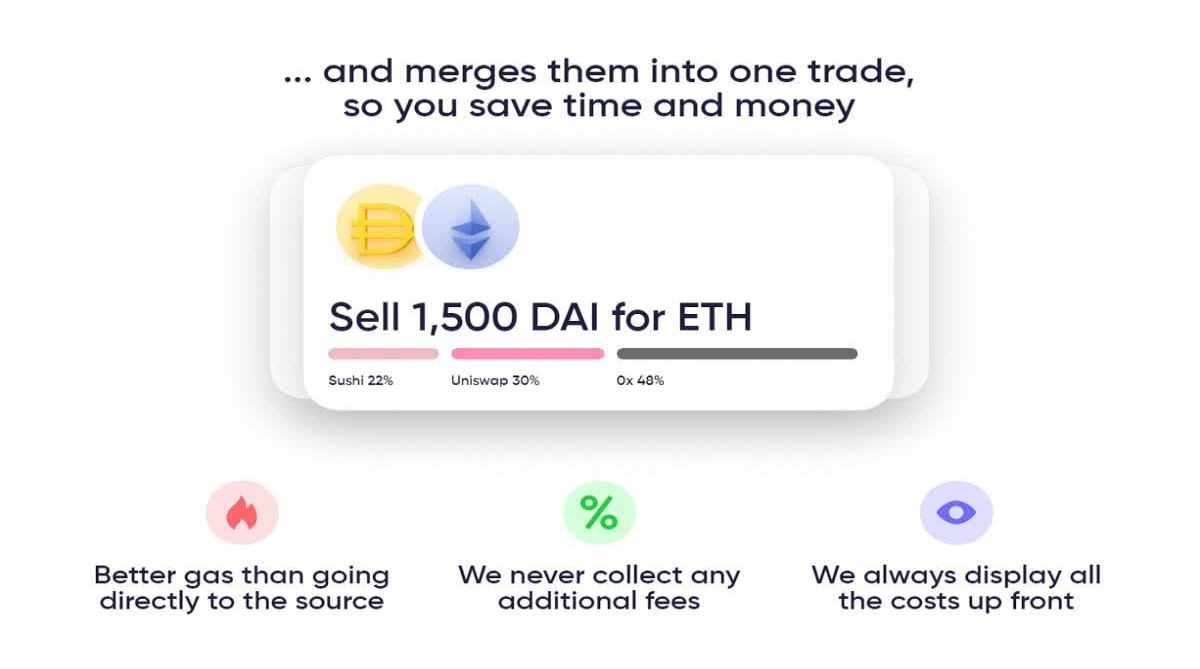 How to start trading on Matcha in Malaysia?
Matcha is a decentralized platform, so no registration is required and is available for use in any country. Therefore, you can trade on Matcha in Malaysia, China, Singapore, Brazil or any other country.
Many traders do not yet know what is Matcha, but the popularity of liquidity aggregators is growing every year.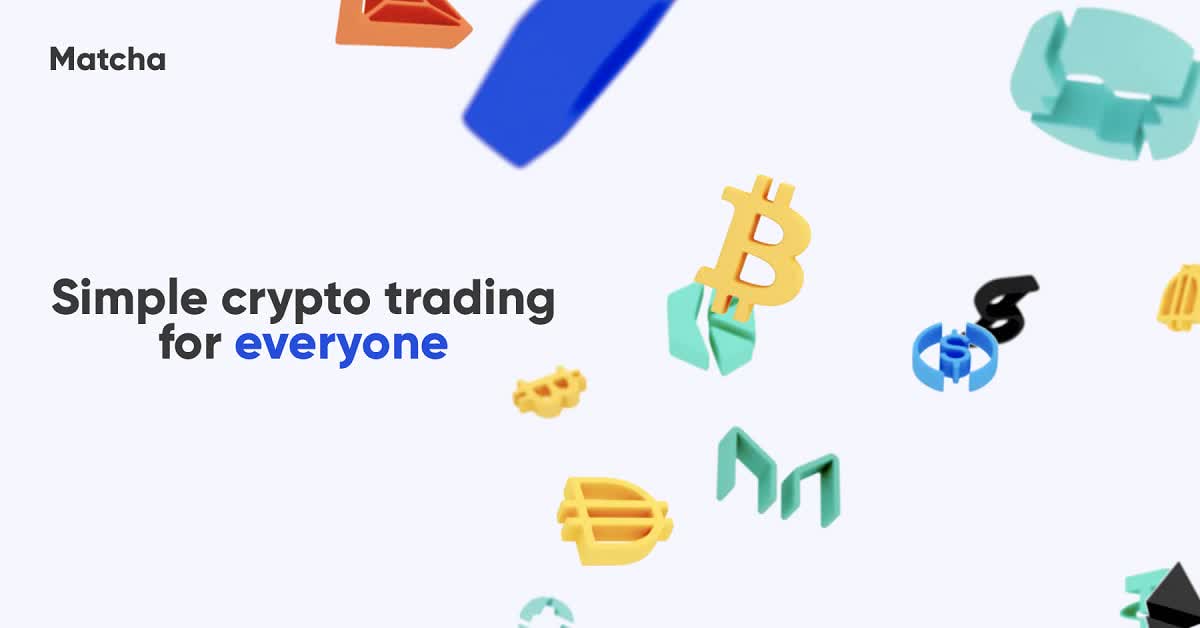 Connect wallet to Matcha
You can connect a cryptocurrency wallet to Matcha in a few clicks. On the main page, you must click the "connect wallet" button. After that, you will be prompted to either create a new wallet (if you are a beginner) or connect an existing wallet:
Connect mobile wallet
Connect Coinbase Wallet
Connect Bitski wallet
After choosing a wallet, you connect your wallet to the platform in one click.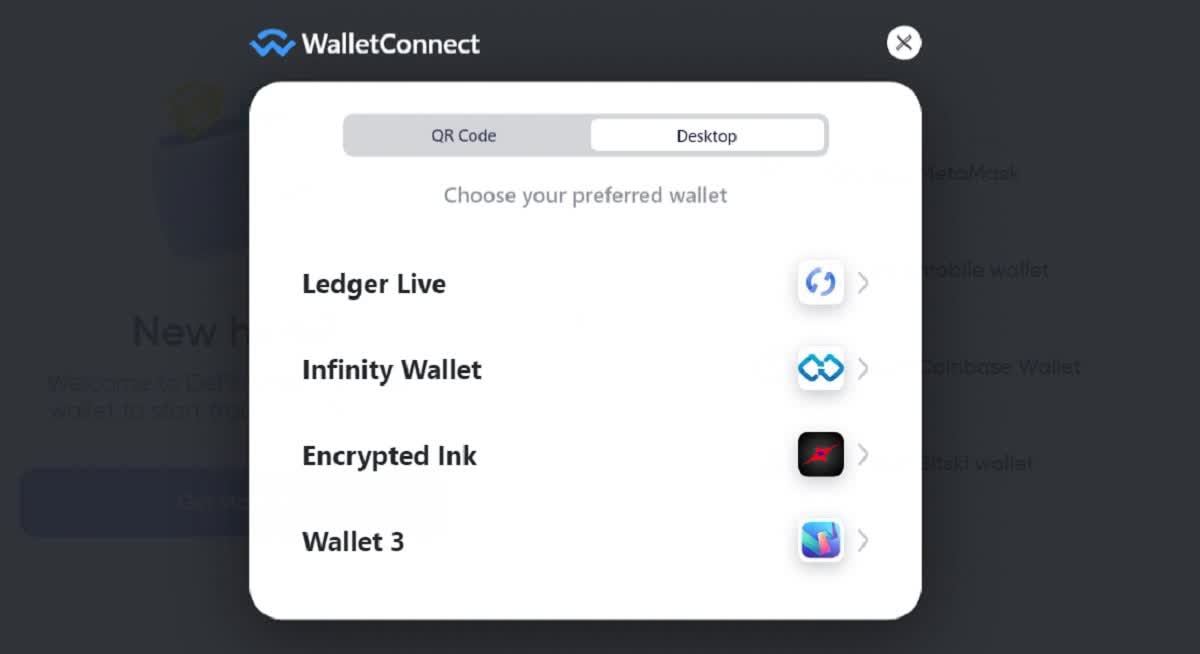 MetaMask
MetaMask is a cryptocurrency software wallet used to interact with the Ethereum blockchain. It allows users to access their Ethereum wallet through a browser extension or mobile app, which can then be used to interact with decentralized apps.
Coinbase Wallet
Coinbase Wallet is a mobile cryptocurrency wallet from Coinbase. Supports over 500 cryptocurrencies and ERC20 tokens. The wallet allows you to buy cryptocurrency from a bank card, work with exchanges and decentralized applications (dApp).
WalletConnect
WalletConnect is an open source protocol for connecting decentralized apps to cryptocurrency wallets by scanning a QR code or deep links.
Bitski
Bitski is an easy-to-use web wallet. Bitski has created a fully automated and integrated NFT platform where users themselves can confirm receipt of tokens from the developer.
Find the trading pair to trade
You can choose a trading pair for trading on the main page. The most popular cryptocurrency pairs are presented there. To view all the tools available for trading, click on the "Trade" menu.
Make a trade
By connecting the wallet, you can immediately start trading on Matcha. To do this, you need to select a token in the "You Pay" and "You Receive" sections. The platform will display a graph showing the relationship between the two coins. After choosing, enter the amount and confirm the transaction in your ETH wallet.
Of course, to activate the exchange contract, you need to pay for gas. We recommend using the etherscan block explorer for this.
Alternatives to Matcha
Matcha is not a unique project. Currently, there are other cryptocurrency exchange liquidity aggregators on the market.
One of the popular aggregators is OpenOcean. This aggregator also works with the most popular cryptocurrency exchanges. It collects liquidity and gives you the best possible price.
A similar functionality is offered by the 1inch aggregator. The platform is powered by Ethereum and Binance Smart Chain.
Also, the ParaSwap project can be attributed to Matcha's competitors. ParaSwap is a decentralized application that combines the functionality of several decentralized exchanges (DEX) in a single user-friendly interface. ParaSwap compares rates on all supported decentralized exchanges to obtain the most favorable exchange conditions for cryptoassets.
Matcha FAQ
Liquidity aggregators have only started to gain popularity in recent years. Therefore, many traders have a question about how to trade on Matcha. Below we will break down the most frequently asked question about how to trade on Matcha in Malaysia.
How does Matcha offer the best prices?
Matcha aggregates liquidity from more than 30 platforms, analyzes it and gives you the best price.
How is Matcha different from other exchanges?
Matcha is a decentralized marketplace, so all buy / sell operations are conducted without the involvement of a third party.
What kinds of users and organization types does Matcha work with?
The Matcha platform is available for use by clients from most countries in the world. It is a decentralized platform, so no verification is required on it.
What languages does Matcha support in their product?
The Matcha platform is currently only available in English.
What other applications or services does Matcha integrate with?
Matcha uses the 0x API that combines liquidity from an ever-expanding list of exchange sources across multiple blockchains and applies intelligent order routing. The platform is currently receiving liquidity from over 30 platforms.
What type of training does Matcha provide?
Matcha is a new project that is currently in the active stage of its development. Currently, platform creators provide user support through the section "Advice and answers from the Matcha Team". There you will find answers to all questions about how to trade on Matcha.
Why you can trust Matcha to securely swap your tokens?
Matcha is a decentralized exchange that does not store your tokens. Tokens are in the user's wallet.
How Matcha is safer to use than a centralized exchange?
Yes. Unlike centralized exchanges that deposit your tokens, all transactions on Matcha are peer-to-peer. You trade directly from your Ethereum wallet and have complete control over your tokens.
Where you can use Matcha to trade?
Matcha is an interesting platform for buying or selling tokens at the best price.
What exchange networks does Matcha aggregate liquidity from?
Matcha currently aggregates liquidity from over 30 exchanges. Including: Uniswap, WaultSwap, xSigma, Swerve, SushiSwap, other.
What Ethereum wallets are supported?
The list of supported wallets includes: MetaMask, Coinbase Wallet, WalletConnect, Bitski.

How do I link Coinbase wallet to Matcha?
Connecting Coinbase wallet to Matcha takes two clicks. Click "Connect wallet" and "Connect Coinbase wallet".
How do you connect Matcha to ledger?
To use Ledger on Matcha, you need to enable the contract details in the hardware wallet.
How does Matcha connect to Metamask?
Connection to Metamask occurs automatically in two clicks: Coinbase wallet, Connect Metamask.

Is there a Matcha token?
The Matcha platform does not have its own token.
Is Matcha crypto safe?
Matcha is a decentralized platform, so all tokens are stored in the user's wallet. Therefore, the platform cannot influence the security of storing your altcoins.
SIMPLE AND RELIABLE
MONEY WITHDRAWAL