MasterCard is the most famous credit card provider on the planet. The reasons for this growth are varied, but most importantly, MasterCard has the widest geographic presence of any other payment system. This means that more and more financial institutions are using MasterCard in their retail outlets due to the growing popularity of the brand. MasterCard also empowers merchants to make the most of the global payment system by expanding their customer base.
Mastercard is a technology company in the global electronic payments industry. In addition to performing payment transactions (including authorization, clearing and settlement), Mastercard provides a range of additional services: security and protection, information and analytical services, consulting, data processing.
The company's family of well-known brands includes Mastercard, Maestro (a multinational debit card service), Mondex (an electronic cash system), Masterpass (a vault for card details protected by the Mastercard payment security system) and Cirrus (an interbank payment system).
Transactions in the global Mastercard payment network are carried out with more than 150 currencies in over 210 countries around the world.
Investors trust the idea of ​​investing in Mastercard shares, since Mastercard is on the second line in the ranking of global payment systems in terms of the volume of transactions, the number of cards in circulation.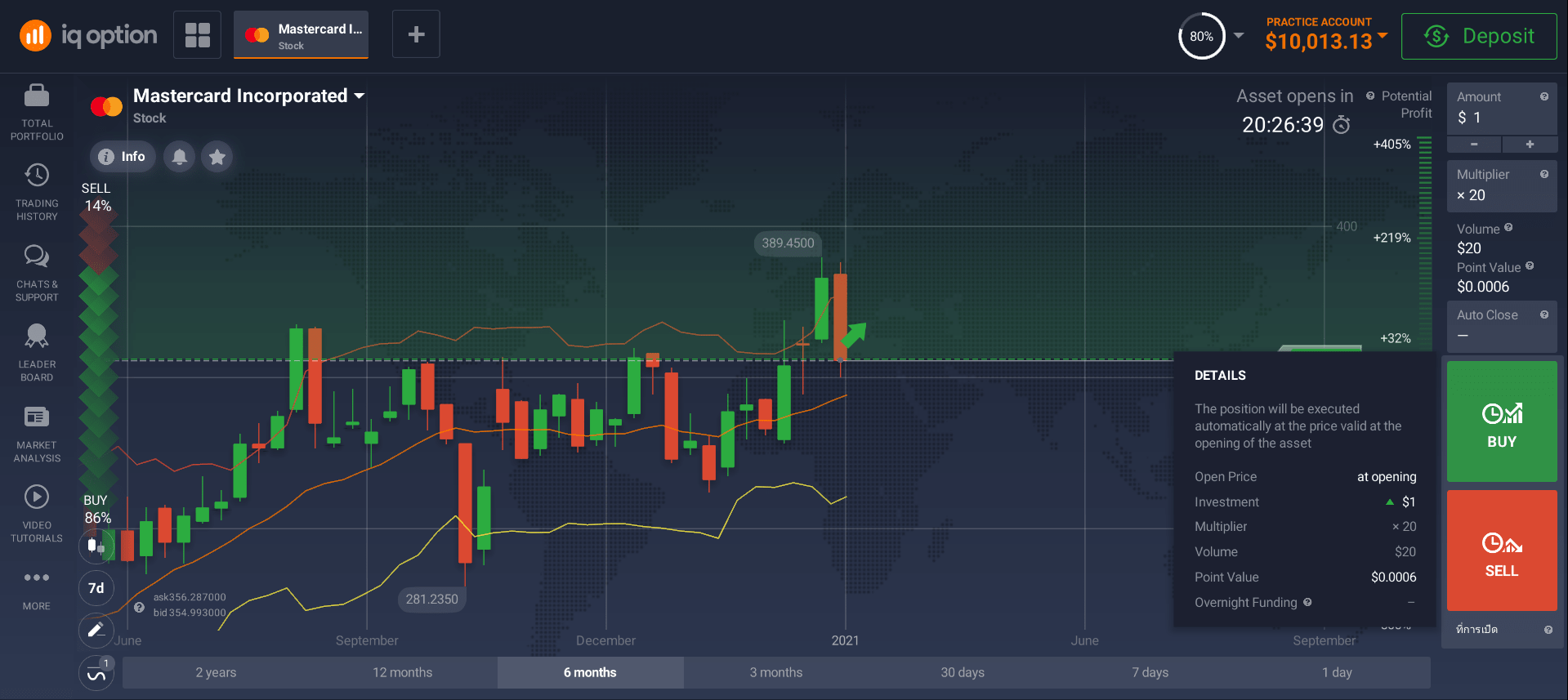 The competitive advantages of the company include: a globally recognized brand; geography of coverage; complex of additional services; world-class performance; built-in security and protection system; innovative products and digital solutions in the field of electronic payments.
MasterCard's revenue and earnings declined in coronavirus 2020. At the same time, the company maintained strong margins, generated substantial cash flow and committed significant funds to shareholder payments.
The global economy is expected to recover markedly in 2021. Against this background, one should expect an improvement in MasterCard's financial indicators.
Global digital payment volumes are projected to continue to grow rapidly over the long term, and MasterCard will remain the beneficiary of this trend. Therefore, most investors buy MasterCard shares, at least to diversify their portfolio.
MasterCard is one of the technology leaders in its industry, investing heavily in new products and improving existing ones.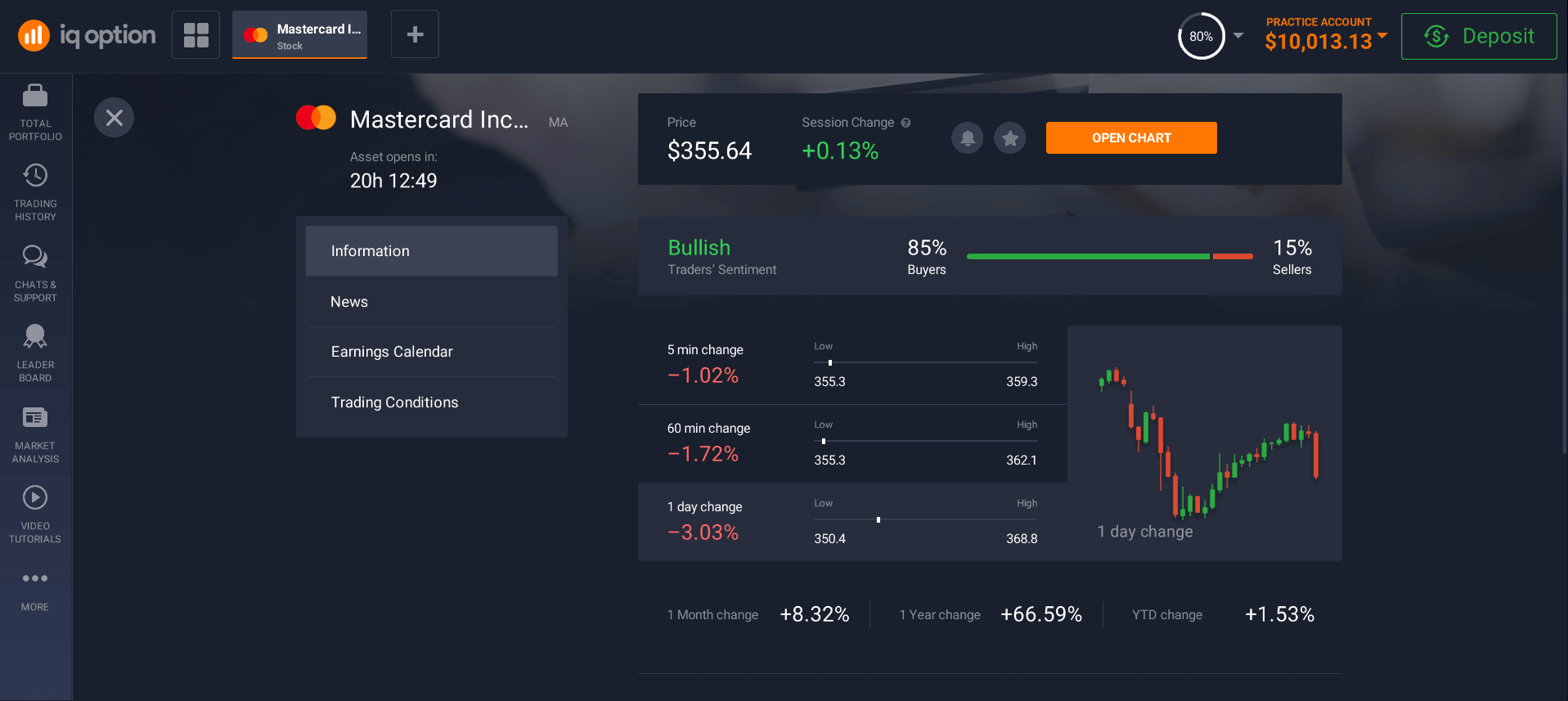 The MasterCard brand has become so famous that it is now synonymous with international shopping and benefits. In addition, the MasterCard payments industry is very stable, which means that many retailers around the world continue to accept transactions using the MasterCard brand. The worldwide recognition of MasterCard has made it very popular in the world of credit / debit cards and has also significantly influenced the profitability of the global payments industry. With so much confidence in the novelty and power that it possesses, it would be absurd to question whether MasterCard is a good tool for international business enterprises and investors.
How to invest in MasterCard shares in Malaysia?
Investing in stocks is considered a safe and profitable method of using capital. To own a stock to be profitable, you need to know the intricacies of the stock market and have a beginner's knowledge of the financial sector.
MasterCard is considered a worldwide financial institution that offers its customers a variety of credit and debit card providers. He is also involved with a card company and the merchant fundraising industry. A number of entrepreneurs have already benefited from MasterCard's investments. A number of people are just looking for ways to best invest in MasterCard shares in Malaysia. Let's take a look at the main points to know.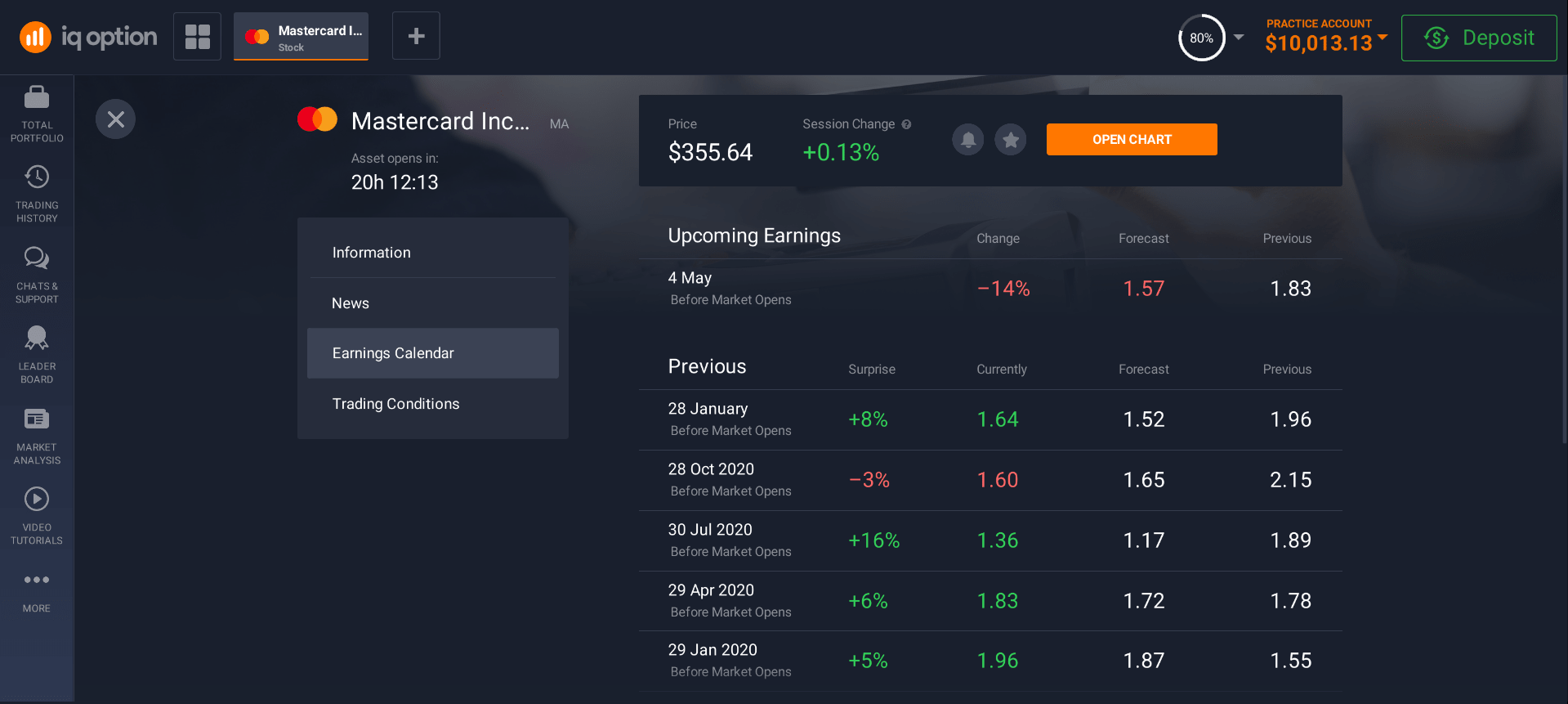 A common and popular investment method is to buy low and sell high. This type of business is called a buy and sell system. When you buy shares at a lower price and pay them at a higher price, you make a profit. This is just one of the simplest ways to make money online since you don't have to spend a lot of money on your side. This type can be called short-term investing and traders are engaged in this.
Short-term investments in stocks carry, for the most part, speculative earnings - on the rise and fall of value - rather than profit from dividends.
Short-term stock investing involves two strategies:
Acquisition of shares of start-up companies at a negligible cost and their subsequent sale at the peak of the price.
Acquisition of shares in companies during crises and resale of shares after normalization of value.

Short-term strategies carry more risks, but they can provide quick and significant income.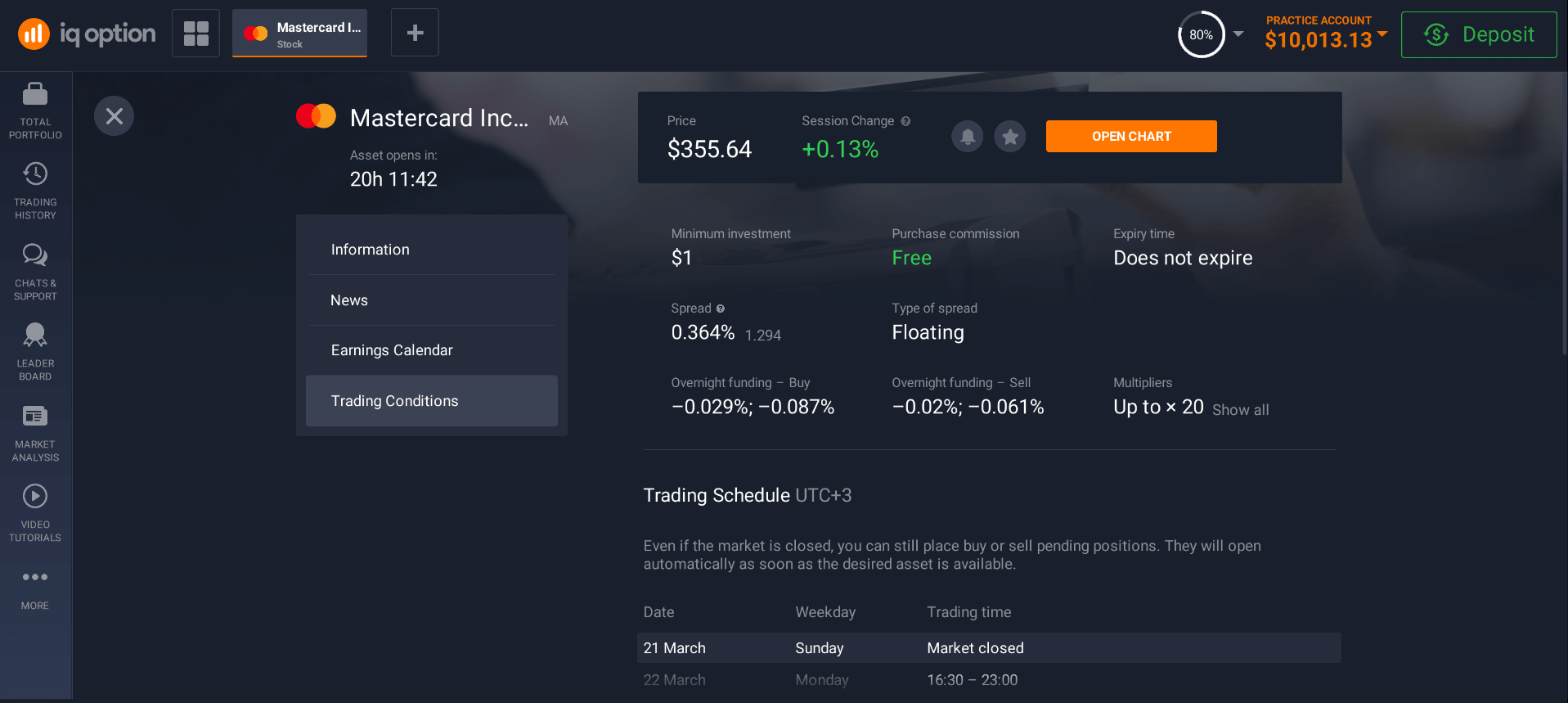 Long-term investments are exactly long-term deposits. As a rule, for a period of at least 1 year. If an investor has a desire to make a long-term investment, then he should pay attention to the shares of stably developing and non-credited companies that can provide decent returns to shareholders. In this case, blocks of shares are bought, the ownership of which provides permanent dividends, and with the growth of the company's value, the value of the shares and the investor's capital increase.
You can also find some tips and guides on how to best invest in MasterCard stocks in Malaysia. There are a number of experts to help you put together the perfect investment plan. But remember that no expert or assistant can guarantee that you will receive 100% benefits or save your money. Therefore, first of all, study everything yourself and only then get to work. the responsibility is only on you!
To help novice investors and traders on our platform, you will find courses that can help you at the initial stage of investment, will answer many questions. To access them, you just need to go through a simple registration procedure. In addition to courses, you will have access to 2 types of trading accounts, complete information about promotions, news. Thanks to this, you can easily follow the direction of this market. Choose and start learning now!
By making the necessary investments and trades, you can get quite high returns. You can make the necessary decisions about how best to invest in Mastercard Malaysia shares in order to get the most out of the company. The only thing you need to do is check the current market value to make sure you can make more profit and learn how to use trading tools and strategies.
How to buy MasterCard shares in Malaysia?
MasterCard has become popular not only in Asia, but also in the USA and other European countries. In particular, due to the fact that digital payments are also supported by the company, despite the fact that the whole world buys and sells a lot of goods and services on the network. Well, investing in MasterCard shares can also be done online. It is convenient and fast. All information is always at hand, you do not need to travel anywhere, wait for the exchange to open and much more. Trading MasterCard shares through our online trading platform offers several advantages. These benefits include the following.
The trading platform is the perfect place for new traders to start investing and optimize their profits. In trading accounts, you can buy and sell as many shares as you like at any given time. This will save you time, money and effort.
The trading platform gives you access to real-time market information and information. If you know when to buy and sell your stocks, you can increase your profitability. If you buy stocks in through a broker, you may have to wait a few business days before you can get information. This means that you may not necessarily be able to quickly seize opportunities. However, when you buy and sell stocks through the trading platform, you can buy and sell your stocks immediately, depending on the market.

Information is always available in the office and allows you to control your investments. Before buying or selling stocks, it is a great idea to get all the details about your available trading account, including features, commissions, and trading rules.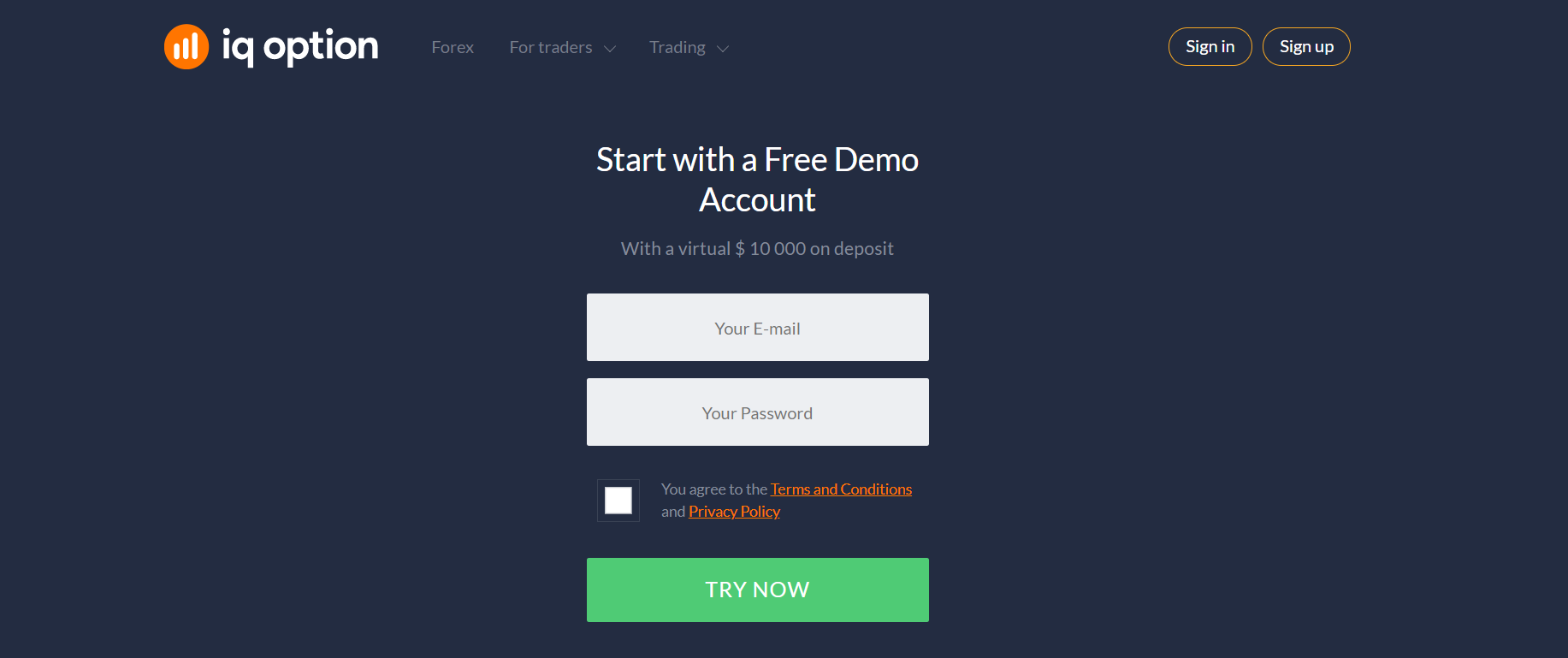 To take full advantage of the platform's capabilities, you need to register and create a trading account. We give a chance to learn on a demo account or open a real account right away.
When you open a demo account, you can pretend to trade stocks on a regular basis - just as if you were actually trading stocks. This allows you to understand how stocks are valued in the real stock market and how they react to financial news and other situations that may affect the value of a stock. This knowledge is critical to your success as a budding investor. Your demo account will have $ 10,000 - this is a virtual amount, and you will not be able to deposit funds, you will also not be able to withdraw profits or lose money.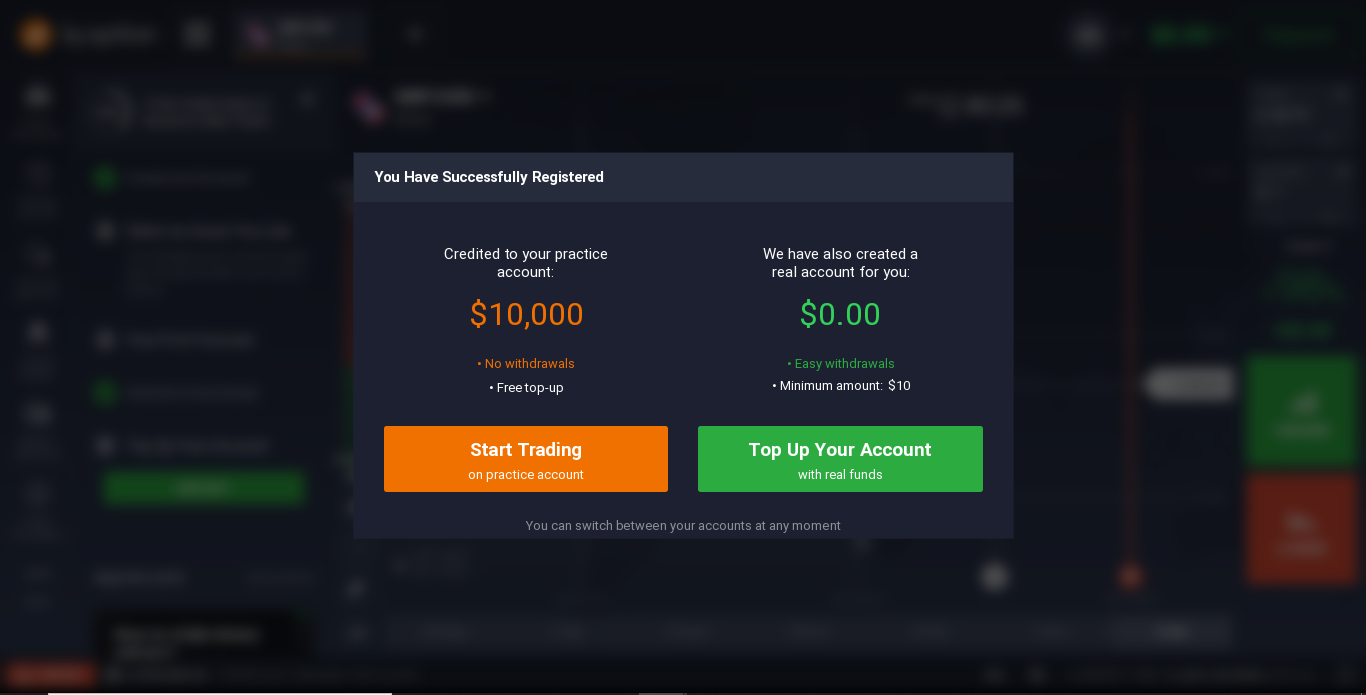 We offer to open a real trading account with a minimum deposit of $ 10. Here everything will be for real and you need to be careful in order to multiply this money. Then, when you learn, you can grow your account with profits or with your own funds. but we do not recommend starting with huge amounts right away! Remember that investments are always risky and you can not only earn a lot, but also lose everything. Invest the amount that you are internally willing to lose - alas, this is possible.
Do not borrow money for investments either in a bank or from friends - you can never invest the last money. Before jumping into battle, study the theoretical part.
One safe strategy option is to buy small lots that generate modest profits. The trading platform can allow you to choose assets that you can acquire gradually.
Build your investment portfolio. In order to diversify, the portfolio should consist of stocks of different types of 5-20 companies. Some of them may be aimed at sharp growth, others at stable value. Conduct a regular audit of the investment portfolio and monitor the trends of the stock market. Stay tuned for economic developments and news. This will help you choose the best time to sell or buy new shares.
SIMPLE AND RELIABLE
MONEY WITHDRAWAL