The cryptocurrency world is reminiscent of the myth of El Dorado country. According to legends, El Dorado is a country rich in gold and gems that Spanish conquerors sought out in Latin America. And so you, full of enthusiasm and determination, set out to conquer this country, fully armed. But how do you store all this wealth once you've discovered it? What's the answer to that question? A cryptocurrency wallet, of course.
According to a survey of more than a thousand American adults, more than 56% know what cryptocurrency is. However, more than 78% have no idea where to buy it, and even fewer understand how to store it safely. So we decided to break it down and make an IQ Wallet review.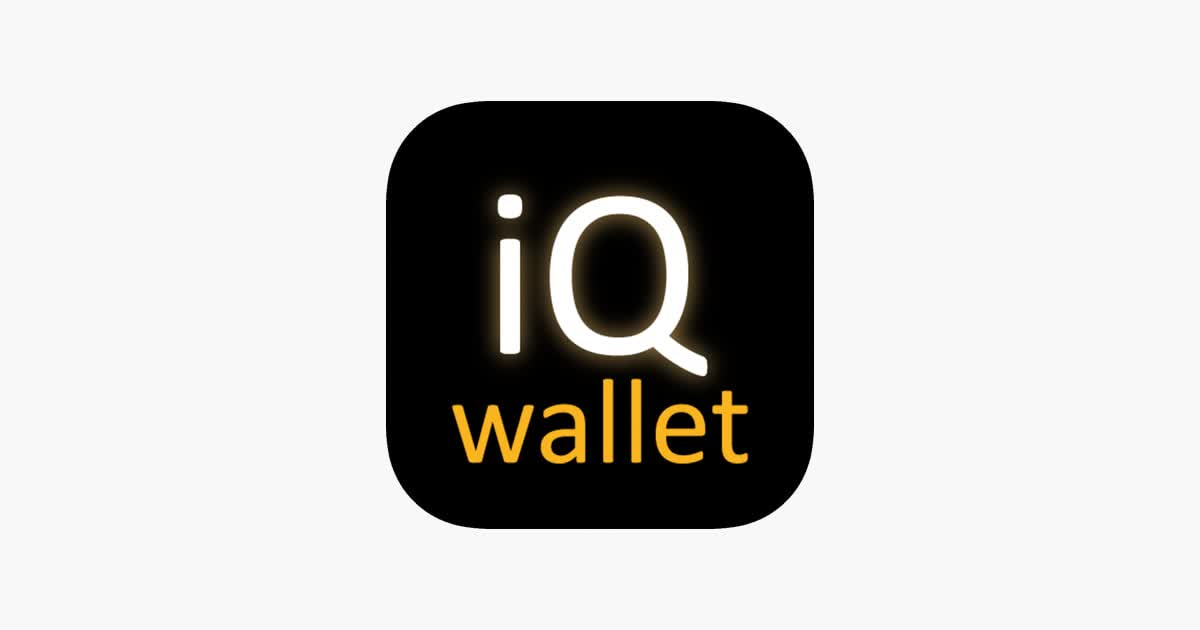 What is a cryptocurrency wallet?
So what is a cryptocurrency wallet, specifically an IQ Wallet?
As you may know, cryptocurrency is stored in crypto-wallets. Essentially, a cryptocurrency wallet is a program that contains your public and private cryptographic credentials. The keys allow you to manage the blockchain on your behalf and perform cryptocurrency transactions.
The public key is your wallet address, while the private key "unlocks" the cryptocurrency vault. If someone wants to send you money, he must set it up from his address to yours (i.e. he needs to know your public key), using his private key. On the other hand, you must enter the private key that matches your public key to receive and spend the money sent to you. That is a mechanism of the crypto wallet working system.
It's important to understand that currency in a cryptocurrency wallet is not the same as regular money in your pocket. Your wallet is essentially just two keys; it contains no money.
Digital money itself is in the blockchain and never leaves it. Instead, a single action takes place when it is transferred from wallet to wallet: only another block describing the transaction is added to the blockchain.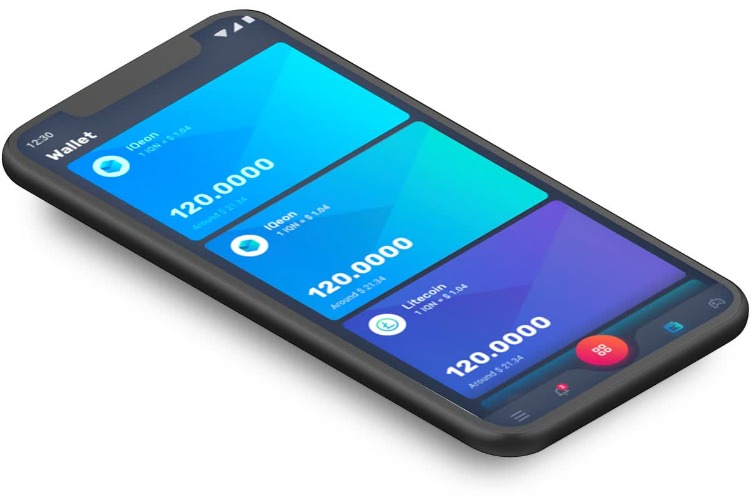 What types of wallets are there?
Let's look again at wallets. There are several types of wallets. Each wallet also has its advantages and disadvantages, which is natural.
So, types of wallets:
Paper wallet.
Cold wallet.

Hot wallet.

Paper wallet
A paper wallet for cryptocurrencies is one way of storing digital coins offline, without an internet connection. This type of storage was extremely popular immediately after the advent of bitcoin, but now its popularity has declined due to improvements in software and hardware wallets - paper is no longer the only secure method.
Keys and QR codes to access the wallet, printed on a piece of paper in physical form. They are used to make cryptocurrency transactions. Very secure due to their isolation from the internet, but there are also many risks.
To create a paper wallet for bitcoin cryptocurrency, go to the website of one of the special generators, which will randomly generate keys and QR codes. It is recommended to disable Internet access for the time of key generation and to erase your browsing history at the end of the procedure. Ideally, create your wallet on a brand new device that is guaranteed to be free of any spyware.
Cold wallet
A cold wallet is a separate physical device (typically, a cold wallet is a flash drive connected to the user`s device).
Computer or smartphone? In any case, even the most ordinary flash drive can be used as a cold wallet, but it is better to entrust your crypto keys and transactions to specialized devices. These wallets are more secure than software wallets because the keys are stored on devices that are not connected to the Internet.
Cold wallets are great for secure storage and the usage of cryptocurrency. Unfortunately, no one gives away dedicated hardware wallets for free. Well, you'll have one more electronic device at home.
Pros: The safest type of crypto wallet.
Cons: Price; also one more device.
Hot Wallet
The easiest e-wallets to use are the hot ones. Various online services use them, and they are called hot because you can use the money anywhere and from any device - all you need is an internet connection.
To get a hot wallet, register on the service website or install a unique program - and you can manage your digital savings through the interface.
Hot wallets are very convenient, but you entrust all the money in your account to an online service when you use them. That's why we strongly recommend that you choose wallets that are not only feature-rich, but also reliable. For example, you can use an IQ Wallet in Malaysia.
Some specialised hot wallet services do not trade cryptocurrencies and pay more attention to security but work with them based solely on trust.
Some hot wallet services allow you to see your keys and store them somewhere else; others do not. In the second case, if something happens to the service, you will most likely have to say goodbye to your hard-earned money. In the first case, you can always switch to another wallet.
Pros: convenience, accessibility.
Cons: Dependence on a third party.
Differences between cold wallets and hot wallets
Offline services are more reliable and secure for storing crypto-assets. Hot stores differ in that they are permanently on a computer (phone, tablet) connected to the Internet, while cold stores are offline.
Advantages of online wallets:
Online wallets have the fastest transaction speed;
Are the best way to store small amounts of cryptocurrency;

Online wallets are multi-currency;

Integration with cryptocurrency exchanges is available;

Possibility to use various anonymizers.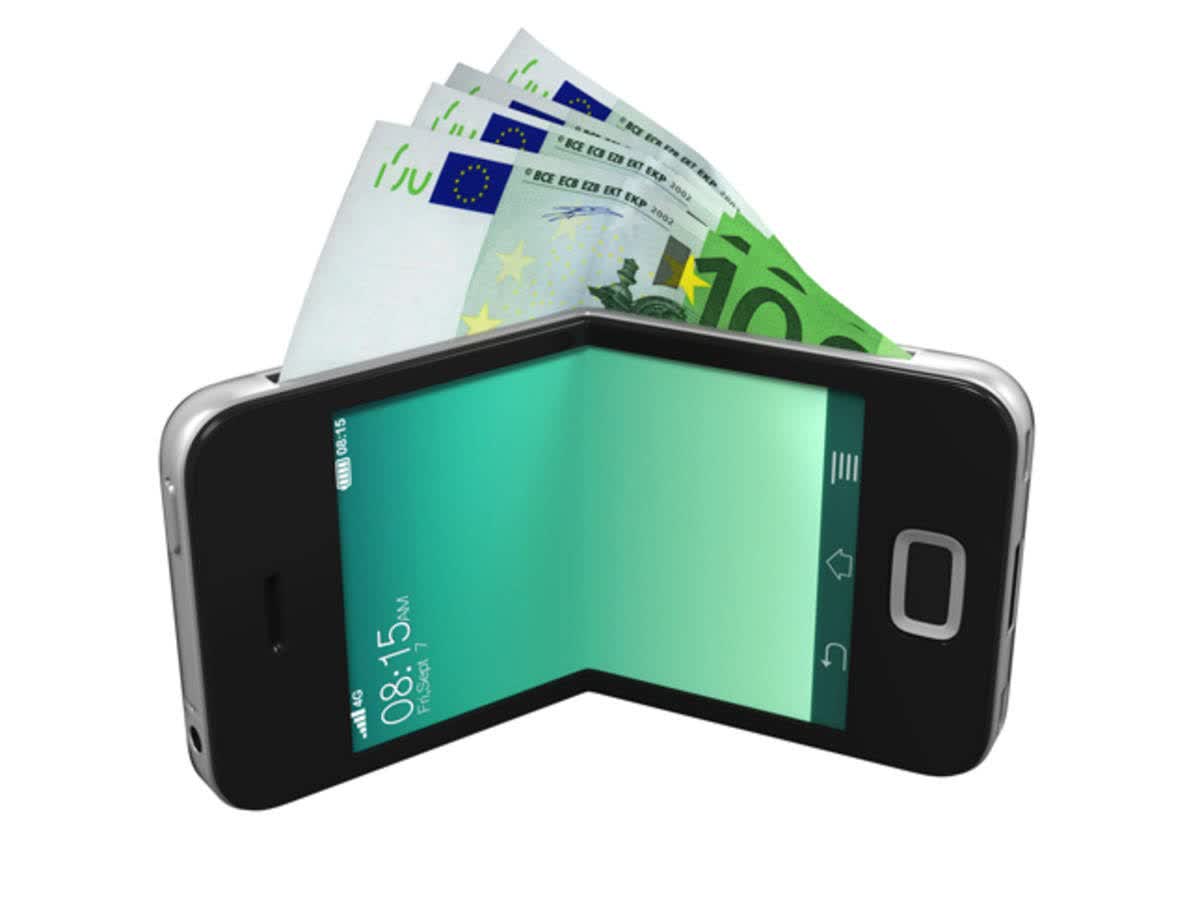 What is an IQ Wallet?
IQ Wallet is a secure multi currency crypto wallet that allows users to buy, store and exchange cryptocurrencies.
IQ Wallet is the best way to receive, send, store and exchange Bitcoins, Ethereum, Tron, BNB and many other crypto assets. Moreover, your assets are safe thanks to non-custodial storage and BIP39 recovery protocol.
Why choose an IQ Wallet?
IQ Wallet is a user-friendly application that runs on Android and iOS. If you know how to use IQ Wallet, you will be able to store crypto assets of different networks (blockchains) safely.
What are the benefits of the wallet?
Multi Currency - support for significant network coins and tokens. You can use storage, send and receive more than fifty cryptocurrencies, including Bitcoin (BTC), Ethereum (ETH), Cardano (ADA), Binance Coin (BNB), Tether (USDT), with expandability.
Reliability and security are one of the main advantages of this wallet when reading IQ Wallet review. In addition, the wallet gives you non-centralised storage with the direct upload of wallet private keys.
Built-in exchange is an easy one-click swap of crypto assets directly from the app with no registrations or verifications. It is an excellent feature for any user.
It is essential to pay attention to the additional features of cryptocurrency wallets. For example, some may provide the ability to pay for certain services quickly, others may be integrated with cryptocurrency trading platforms, and others may provide additional earning opportunities.
Why is IQ Wallet safe to store cryptocurrencies?
In the world of cryptocurrency, just like in the real world, some scammers would like to get their hands on your funds. So one of the critical factors when choosing a cryptocurrency wallet is the security of your assets.
Is IQ Wallet Safe to Use?
IQ Wallet is a wallet without centralised storage with independent wallets that are created for each user. Wallet balances can be checked in any blockchain scanner and will always match the balance in the app.


Direct unloading of crypto wallet private keys directly from the app with the unload protection feature and the BIP39 independent key recovery protocol by mnemonic phrase (PASS phrase).


Application server PIN, which is set by the application owner at the time of setup. The PIN cannot be bypassed locally without knowledge of the PASS phrase.


Biometric protection as an alternative to PIN to authorise significant actions in the Application.

How to open a cryptocurrency wallet and earn money?
How to use IQ Wallet? All you need to do is to open a crypto wallet.
It is easy enough to open a crypto wallet. For example, IQ Wallet, which combines ease of use, security, and profitable opportunities for earning.
Download the application.
IQ Wallet is available in Apple Store and Google Play and direct APK installation.

After that, create a new wallet.
Write down a 12-word phrase in a safe place and confirm it.

Next, set up your wallet.
Get full access over the wallet and customise it to suit you.

Killer feature: adding your token
IQWallet supports adding any token in ERC20, BEP20, TRC20 networks.
All you need to do is enter the Smart Contract address of the respective token.
When any user adds a new token, the token appears for all Wallet users in the Finder.
In this way IQ Wallet works on the principle of all assets in one place, supporting all tokens of the major networks.
Offer for partners
IQ Wallet has a special offer for partners. Refer users to IQ Wallet and receive a percentage of their transactions.
How does this process work? It is simple:
An affiliate attracts a user.
User installs and runs IQ Wallet. Then the user is added to the partner's group.

Attracted user makes a transaction.

The partner receives a percentage of the user's transaction in his group.

More information about the partnership:
Partner gets from 30% to 50% of spread which attracted clients pay.
Average spread is from 3% to 5%, depending on the currency pair. Thus partner earns on average 2-3% from trades made by attracted users.

All affiliates receive Affiliate accounts to record affiliate groups and accrued remuneration and individual affiliate links to attract Users.

The bottom line
The crypto world is rapidly evolving. The number of cryptocurrencies is growing, and new services for working with them appear all the time. That said, one of the pillars of the crypto world is crypto wallets - a place to store your digital assets.
Everyone has discovered the requirement for a cryptocurrency wallet when they decided to dive into the world of cryptocurrencies. We advise you to select a wallet for a specific purpose: security is vital for large sums of money, while mobility and simplicity are essential for regular transactions. IQ Wallet combines all the central precepts of crypto wallets: insecurity, multicurrency and speed.
Want to open a crypto wallet? Open IQ Wallet! Store your cryptocurrencies safely, exchange your crypto-assets easily and earn money!
SIMPLE AND RELIABLE
MONEY WITHDRAWAL