What is Theta?
Theta (THETA) is a blockchain-based network designed specifically for video streaming.
Theta's core network, launched in March 2019, operates as a decentralised network in which users share bandwidth and computing resources in a peer-to-peer (P2P) network. The project is advised by Steve Chen, co-founder of YouTube, and Justin Kahn, co-founder of Twitch. Theta has its own cryptocurrency token, Theta, which performs various management tasks on the network and counts Google, Blockchain ventures, Gumi and Samsung as corporate validators, as well as a Guardian network of thousands of community-managed custodian nodes.
Developers say the project aims to shake up the streaming video industry in its current form and address a number of its major problems, which include centralisation, poor infrastructure and high costs that mean end users are often unable to use the service. Content creators also receive less revenue because of barriers between them and end-users.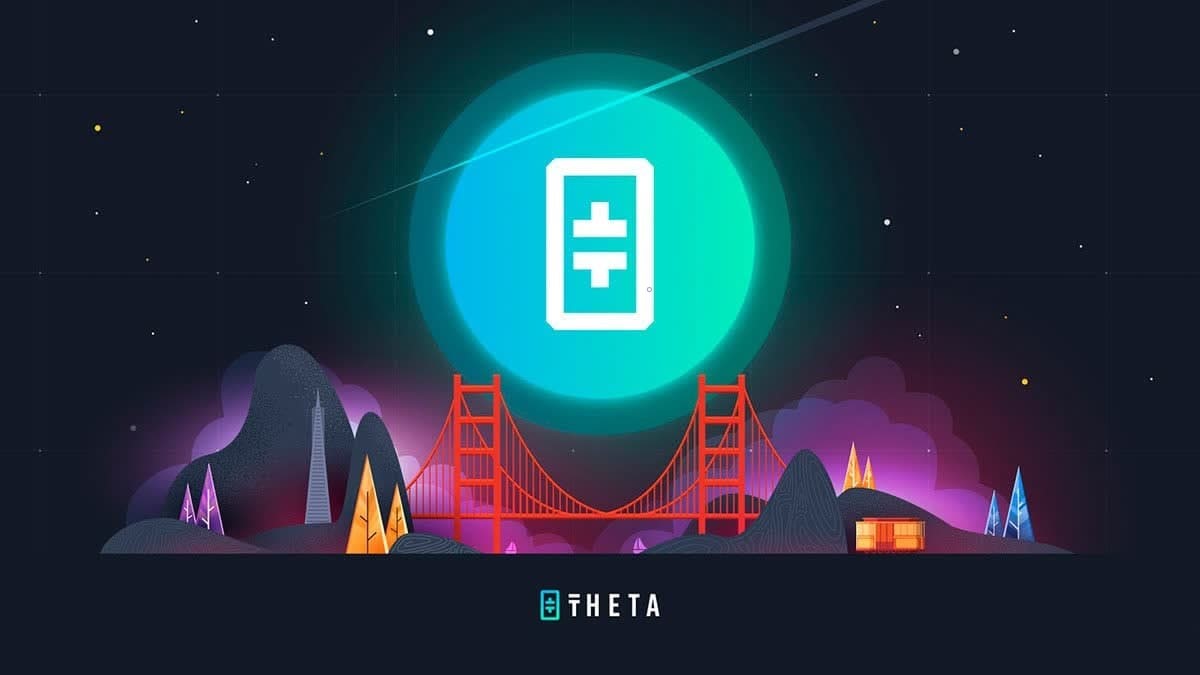 How does Theta work?
Theta intends to address the security problem that interconnected data centre systems face due to their specific architecture. The infrastructures of these systems open the door for attackers to degrade video streaming on a global scale and even take down portions of the data centres. The Theta network will be made up of tens of thousands of nodes, allowing it to more effectively withstand potential attacks.
Theta's developers intend to prevent potential problems by creating a server and client system that will assess the relative proximity of adjacent nodes in the network. Whenever a node becomes part of the network, the server tracker will record data about that particular location, including IP address, latitude/longitude and performance metrics.
Theta competes with existing content delivery networks through high quality video streaming and stable data transmission.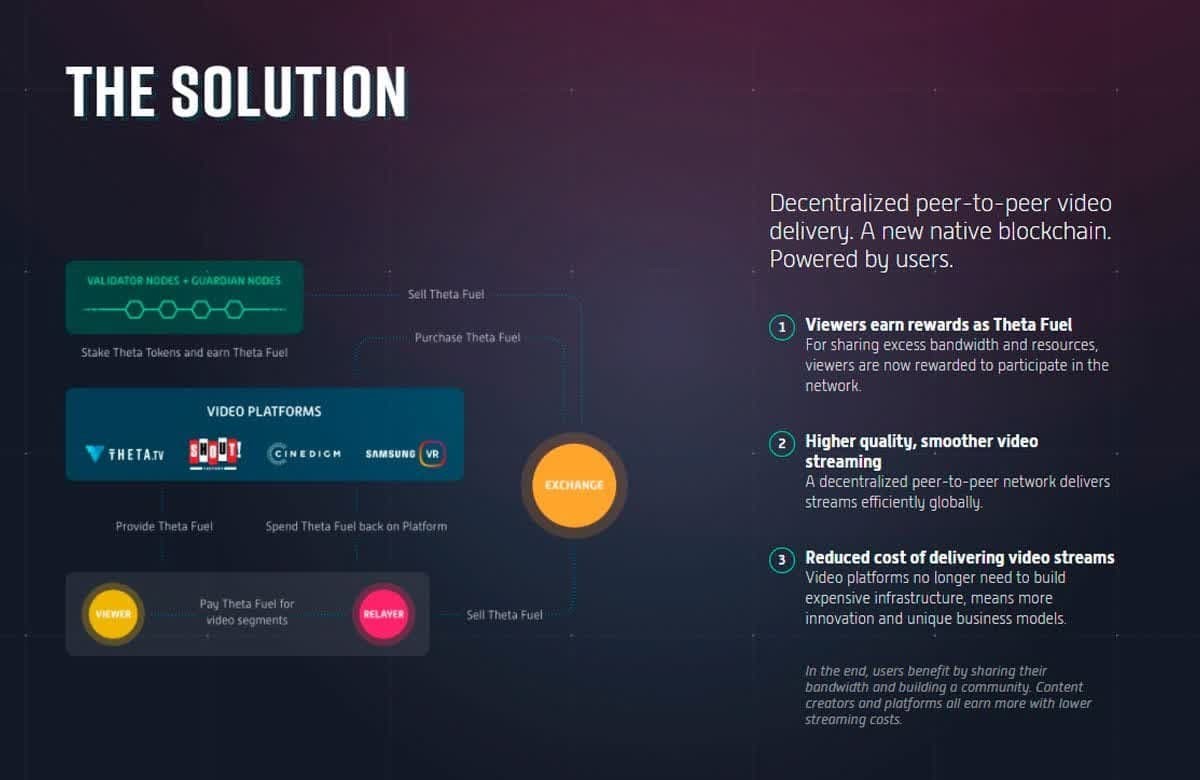 What makes Theta unique?
Theta is designed specifically to decentralise streaming services. It is open source, indicating that the project is open to all developers and partners. The Theta Token, integrated and supported by some of the most widely used trading platforms in the cryptocurrency market.
Advantages of Theta:
High quality and smooth streaming;
Low usage fees;
Opportunity to earn digital tokens for anyone;
Support of the world's largest companies.
By reducing message size and increasing message delivery efficiency, Theta's developers have two goals: to provide a higher Transaction Per Second (TPS) rate and to improve the system's ability to scale through the growing number of nodes.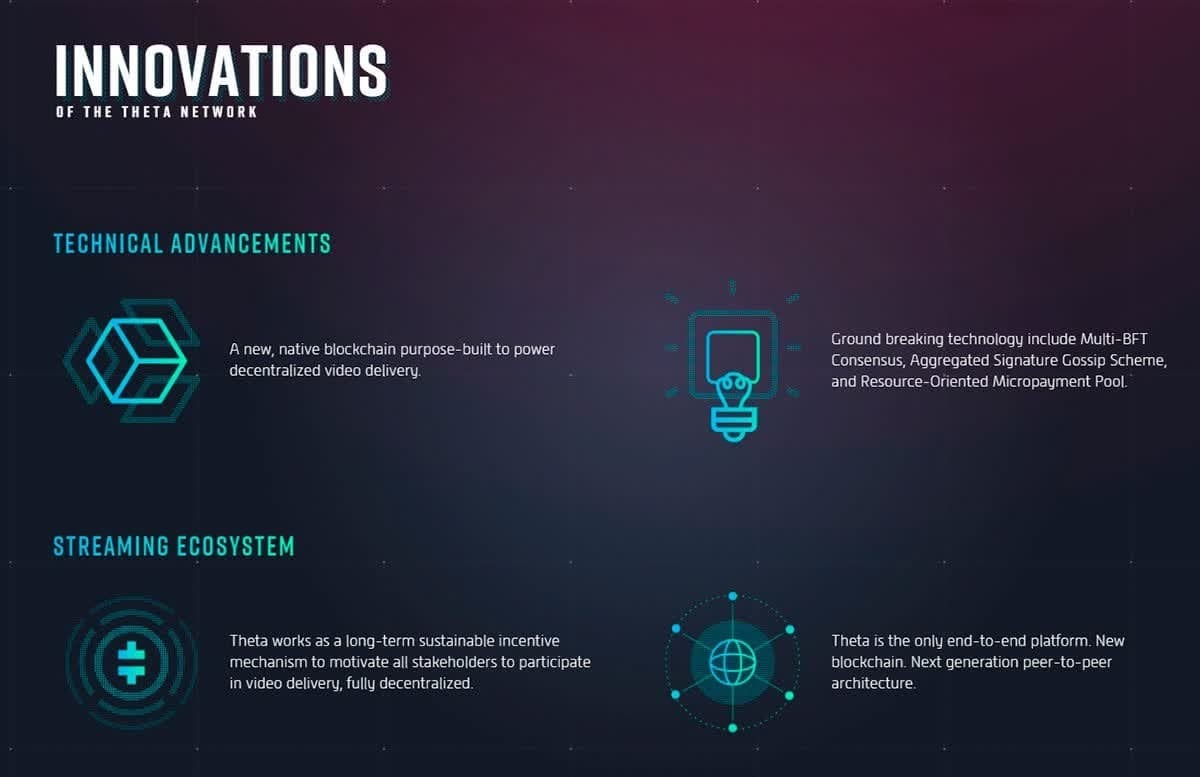 Where to buy Theta?
You can buy Theta in Malaysia from an online platform that offers CFDs on cryptocurrencies. Their main advantage is that due to leverage, a trader can earn even with a small amount. Crypto-CFDs reinforce these advantages because the price movements in cryptocurrency are more significant. And it is the price movements that generate profits in CFDs. Greater volatility provides greater earning opportunities for traders who are willing to take greater risks.
How to buy Theta?
Currently, you can buy Theta in Malaysia via CFD, which allows you to earn on any market movements and is suitable for speculation. In other words, you don't buy the asset itself, you just make money on price movements!
Regardless of the price movement of Theta in Malaysia, whether it is going up or down, you can make money. Just do it!
How to start investing in Theta in Malaysia?
You need to follow some rules of investing in Theta in Malaysia that will help you not to lose money as well as multiply it several times over.
Any action with investing in Theta requires a well-developed trading plan. You must additionally plug in popular stock orders:
Stop Loss: An order that automatically closes the trade when the market turns in the opposite direction to the one required. This allows you to prevent losses.
Take Profit: An order designed to lock in profits. It is especially effective for short-term investments.
Newbies without a trading strategy often make decisions to buy or sell digital assets based on market fluctuations and their own emotions/feelings. Needless to say, this approach can easily lead to large losses. You have to be cool about how you trade cryptocurrencies and not get emotional about price drawdowns or jump into the market when the price goes up sharply. Your best bet is to follow a premeditated strategy and not make impulsive decisions.
Coin choice and trend detection
It is possible that a coin will be extremely cheap to start with, but will later multiply in value by tens or even hundreds of times. You don't have to go far to find examples - there is bitcoin and etherium or, for example, Cardano, which rose in price almost 50 times in a year, from $0.03 to $1.48 at its peak.
Coin selection and trend detection
A trend in cryptocurrency trading is the price movement of a currency pair within a certain period. Trends determine the mood of the market, so it is advisable to follow the latest trends and not to trade against them. There are three main types of trends:
Uptrend: defined by the price lows of the selected period. These lows are connected on the chart with a line, and if each successive low is higher than the previous one on the coordinate plane, this indicates an upward trend.
Downtrend: it is determined similarly to the ascending one, but by the price maximums. In order to say that a trend is in a downward direction, each new high must be lower than the previous one.
Lateral: This is seen when the volatility of the asset is low. When this is the case, it is advisable not to actively trade the selected currency, as the market could jump in an unexpected direction at any time.
You should be aware of the fact that trends do not last forever, which is why we often observe a phenomenon called 'trend break'. This is when an uptrend changes sharply into a downtrend and vice versa.
Support and resistance levels
To determine the level of support and resistance of one or another asset, experienced traders resort to price lows and highs again. "The support level is a price value below which the price of the chosen asset does not fall in the chosen period. And under "resistance level" we mean the price ceiling value, i.e. the price value above which it cannot go at this moment.
Now let us try to figure out when to buy Theta in Malaysia and when to sell. If the trend is upward, you need to look closely at the two main price points and consider the third point as trend support - it lets the trader know that this is the ideal moment to buy the right coins. In a downtrend situation, it's the same, but the difference is that the third point signals to sell the tracked coins.
Perhaps, this trading method is one of the easiest and most reliable today. It should be noted that professional traders always consider the possibility of false breakouts, i.e. sharp price bounces with a quick bounce back to the previous values. To be sure of a breakout, you need to wait for confirmation of a second minimum/maximum on the chart.
Before investing in Theta in Malaysia, it is important to determine when to sell and lock in a profit. It may be a long term investment with a sale after a year or more, or it may be an option that does not depend on time, but on the profit desired. Beginners should decide on the minimum investment term beforehand, so that they can just wait in peace and not worry about it for nothing.
As for selling Theta, you should sell 50% of your holdings at every significant price point on the price chart. With such a strategy, the trader is insured against losses when the price falls sharply, but he will always have crypto reserves in his wallet that can be sold in the long run at a very high price if the upward trend continues.
Is Theta a good investment?
Theta is a great idea as it has huge potential for further growth, especially with so many high profile artists investing heavily.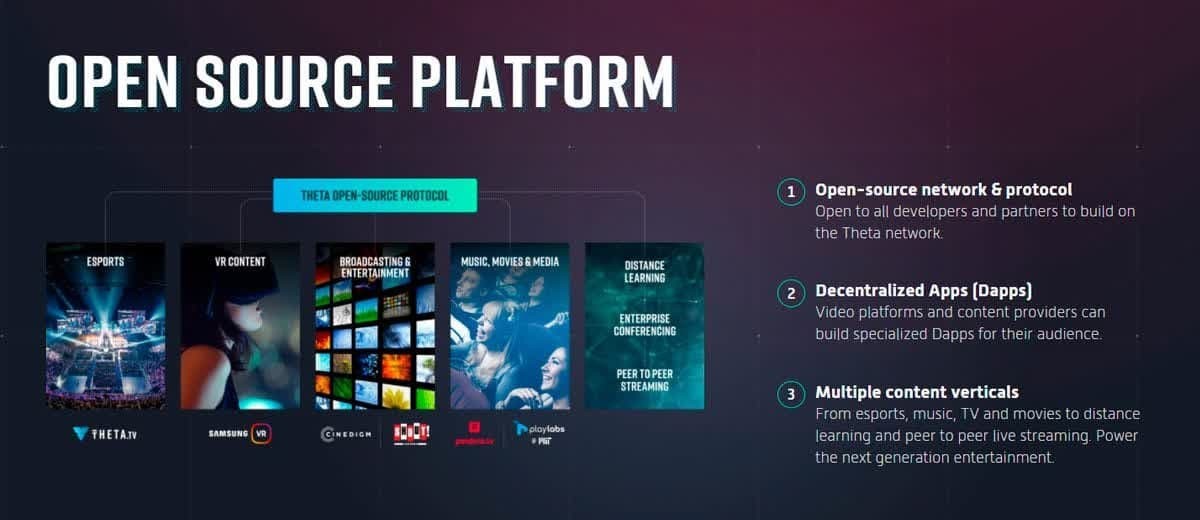 Should traders invest in Theta?
Theta / USD is a blockchain network created for video streaming that launched in 2019 and has been making a furore ever since. It relies on a peer-to-peer network for all its bandwidth and sharing of computing resources. Video content is gaining high traction and is considered to be the most user-friendly and popular among users. The majority of all information on the Internet (about 67%) is watched in video files. And this multi-billion dollar industry is expanding quite rapidly.
As technology advances, video is being served with higher clarity and greater expansion, so the situation could become even more complicated. The Theta Token will be a revolutionary solution to how video can be distributed across the network using the unique decentralised nature of the blockchain.
With giant businesses now also investing in cryptocurrencies, it's time to own your own cryptocurrency like Theta. Give it a try and you're sure to succeed!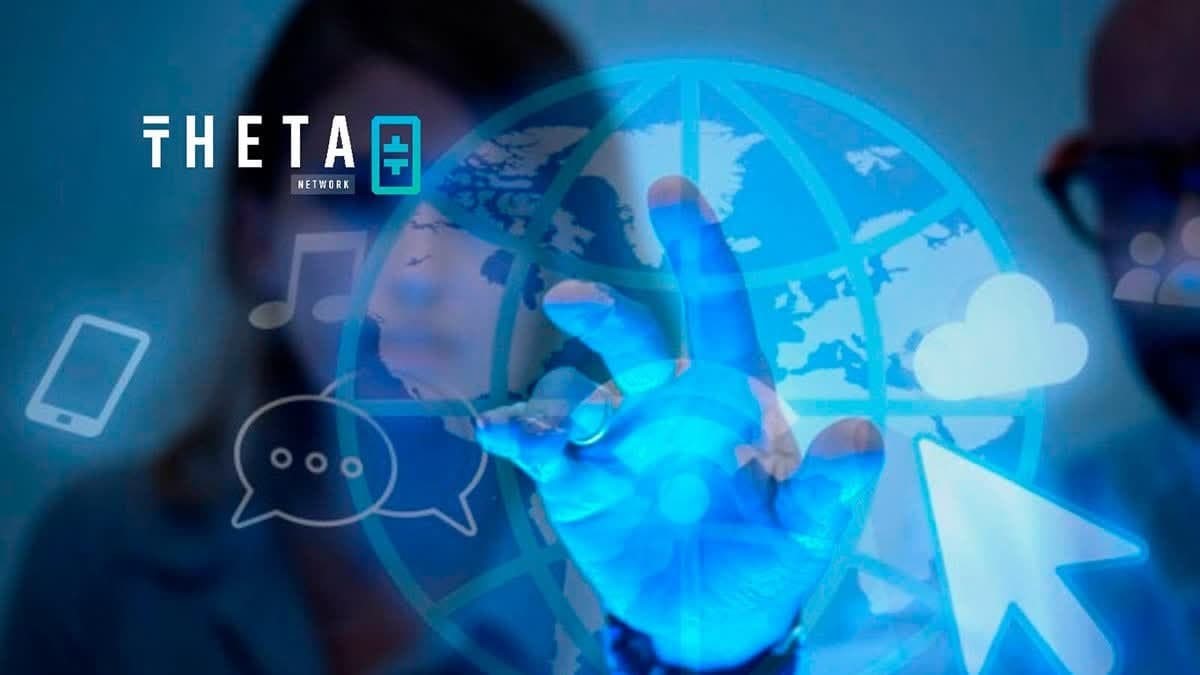 How to buy Theta in Malaysia now?
Buying Theta in Malaysia online is easy. Follow the beginner's guide step by step. And you will own your first Theta today! You don't have to have a major education, but it's important to get into the subject and learn the ins and outs of cryptocurrency trading.
First, you need to choose a broker to trade with. Then register online without going to the company's office. On the online trading platform you will need to enter your personal details, name and email or phone number. Remember to consent to data processing and storage and confirm your registration with the link in your email.
When the verification is successfully completed, choose the type of account, which will determine your leverage, minimum deposit, spreads and more. So go ahead and have a successful trading!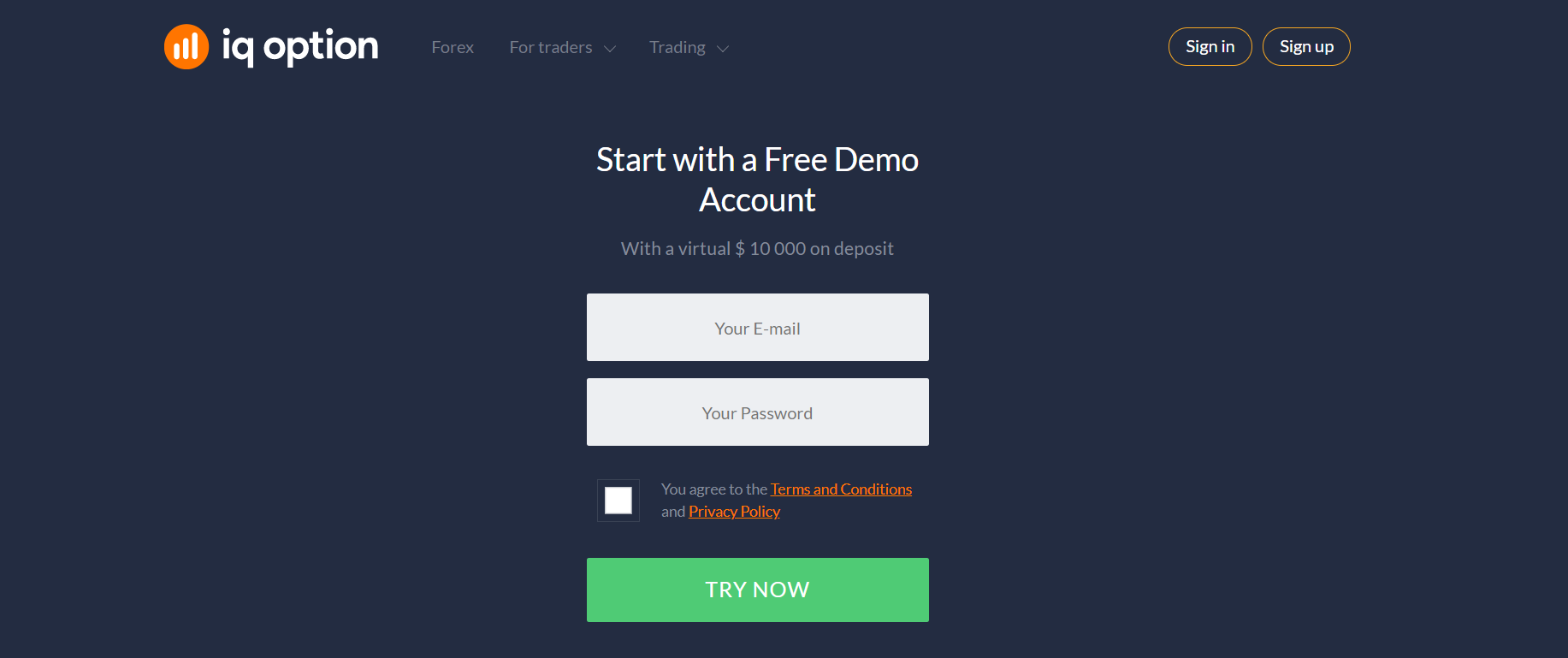 Demo Account
All trading platforms provide demo account to the trader. Demo account allows beginners to understand how transactions are made, what orders are and how they are placed, how indicators work. A demo account has no expiry date, which is obviously a plus for beginners. But there is a big disadvantage, you cannot withdraw your profits from this account. It is completely virtual.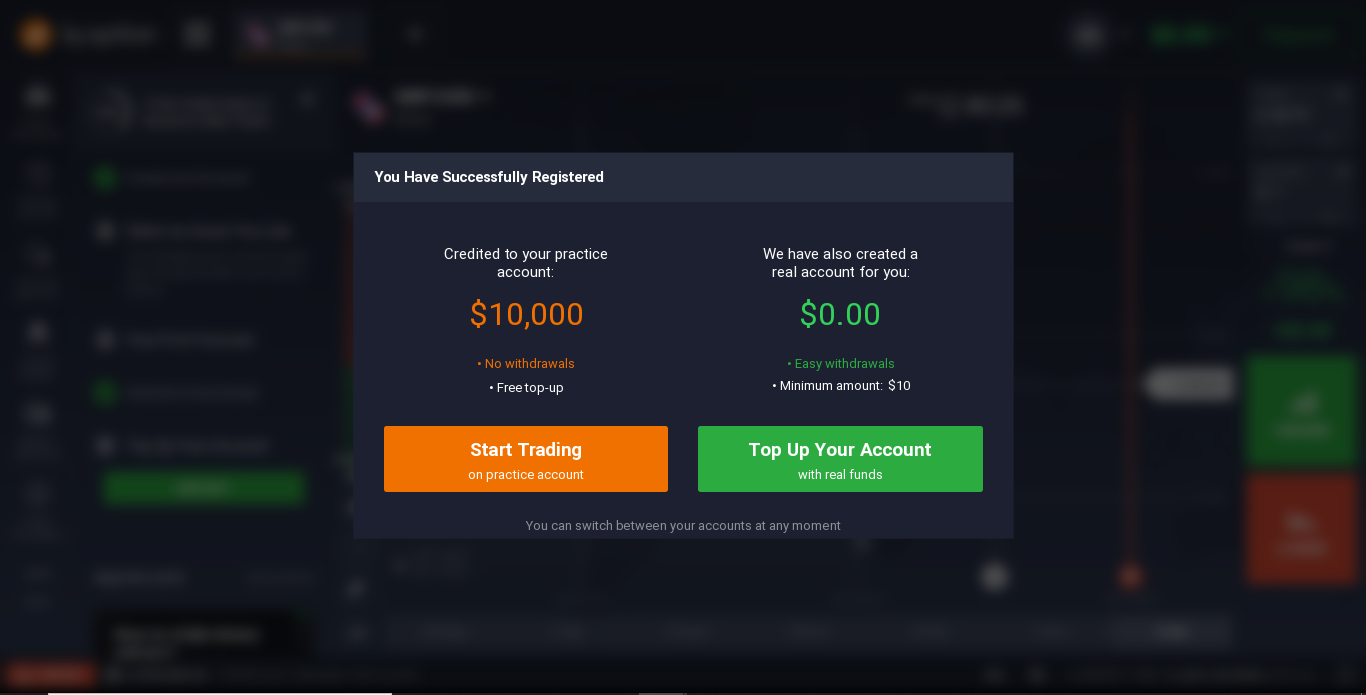 Real account
To switch from a demo account to a real account, you don't need to register again. To make a deposit to a real account, choose the "deposit" option and select the desired payment system. Everyone can find the best way for themselves!
So good luck!
SIMPLE AND RELIABLE
MONEY WITHDRAWAL