The cryptocurrency market is a relatively recent phenomenon in the world, so it is constantly in a state of transformation. Stablecoins have recently emerged in the cryptocurrency market, considered volatile and naturally risky. Tether is one of the first Stablecoins and the most famous. Tether is a stablecoin whose value is pegged to traditional assets and protected from volatility.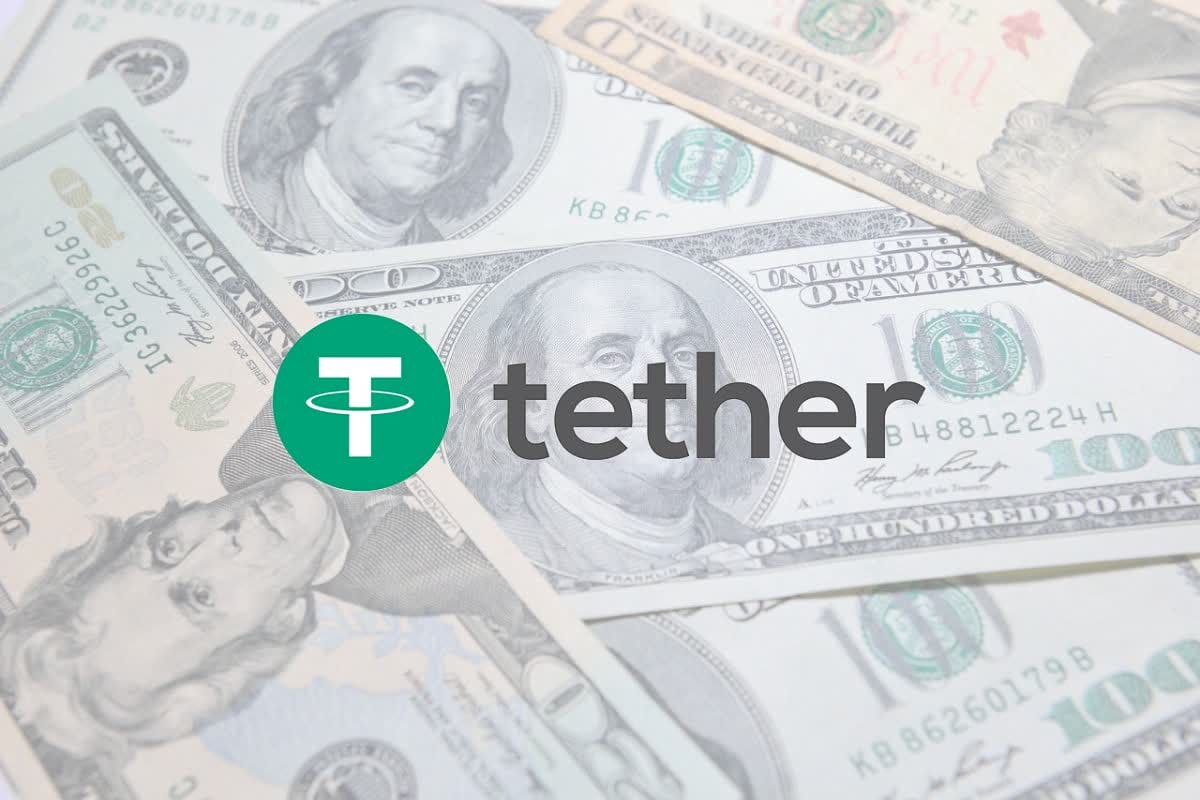 What is Tether?
Like Bitcoin, it is a cryptocurrency. Indeed, it has the third-highest market value globally after Bitcoin and Ethereum. But it is very different from them.
So what is stablecoin? Stablecoin is a type of cryptocurrency that claims to be backed by fiat currency. Unlike cryptocurrencies such as Ethereum, stablecoin prices remain stable. In our case, the cost of USDT is equal to $1.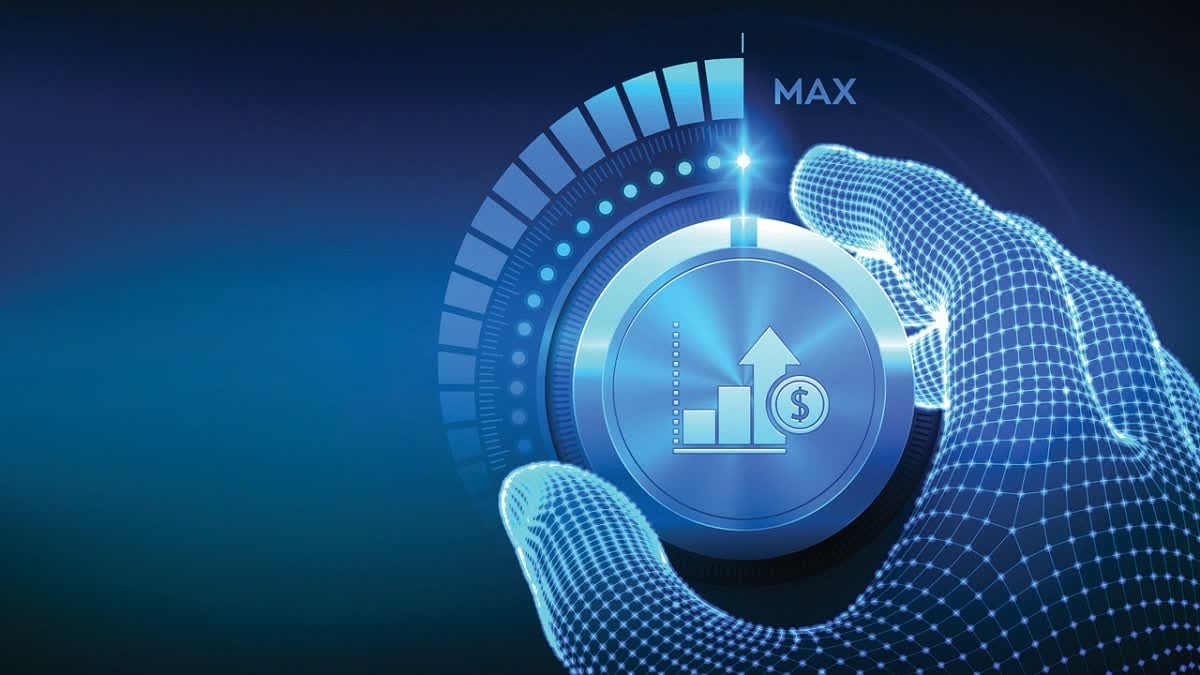 Tether is a stablecoin, a digital currency whose value is tied to real assets. Therefore, unlike most cryptocurrencies, they have a more stable value, which is notoriously volatile. For example, bitcoin rose to a high of nearly $65,000 in April but has since almost halved in value.
Tether is pegged to the dollar.
While other cryptocurrencies often fluctuate in price, the price of Tether is usually equivalent to $1. However, this is not always the case, and changes in its exchange rate have spooked investors in the past.
Crypto traders often use Tether to buy cryptocurrencies as an alternative to the US dollar. This more stable asset gives them a safer ride through periods of volatility in the crypto market.
However, cryptocurrencies are unregulated, and because of this risk, many banks do not cooperate with digital currency exchanges. And that's where stablecoins usually come in.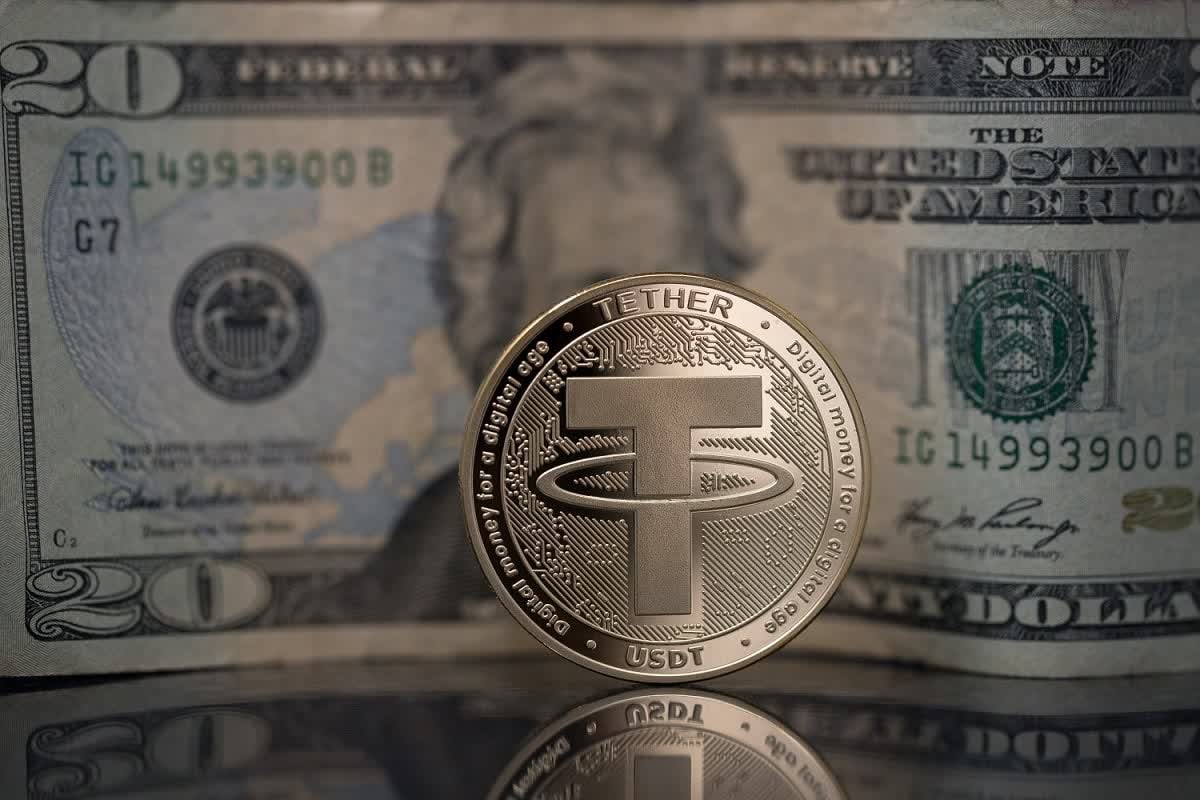 History of Tether (USDT)
Once you know what Tether is, it's not unreasonable to read the history, especially if you intend to buy USDT.
The token was created in 2015 by Tether Limited, after which there were rumours that the organisation's activities were linked to the Bitfinex cryptocurrency exchange. It was the first to introduce the coin into its system for transactions. After some analysis and investigation by Paradise Papers, such information was confirmed. Almost immediately after the cryptocurrency's release, its integration was on the US exchange Poloniex.
The founders are CEO Philip Potter and CFO Giancarlo Devasini of the Bitfinex exchange. The corporation is based in the British Virgin Islands.
The token was originally named Realcoin. The coin was common and could not compete with popular altcoins. After a series of updates, it changed its name and its issuance technology. It was necessary to survive in the digital world of money.
So, you can consider several important events in the project's history and see how the cryptocurrency Tether emerged, which became convenient for businesses and individuals:
20 November 2014 - announced a partnership with Hong Kong-listed cryptocurrency exchange Bitfinex and start-up projects: GoCoin (a website developing tools to accept BTC as a means of payment), Expresscoin and ZenBox (resources for quick altcoin purchases). Reeve Collins, who served as CEO, also announced the rebranding. The new name of the project is Tether. This name was meant to reflect the start-up's true essence as a Crypto 2.0 project.
The last name gave rise to misleading associations, as Realcoin is not the name of its own distributed ledger or its altcoin. Instead, it is a digital asset on a blockchain linked to real fiat. The project's functionality allows for the movement of currencies using a distributed ledger.
November 2017. - Thanks to leaked information, it has been revealed that Giancarlo Devasini and Philip Potter, who works for cryptocurrency exchange Bitfinex, are the founders of Tether Holdings Limited. They are the ones who registered the company in the Virgin Islands. Immediately, there was an official statement from the crypto project and Bitfinex exchange that the CEO of the two projects is one - technologist and serial entrepreneur Jan Ludovicus van der Velde.
April 2019 - according to an official statement from the company's general counsel, Stuart Hogner, only 74% of assets are backed by fiat.

September 2019 - a token linked to the Chinese yuan is issued.

January 2020. - Launch of the gold-backed coin (XAUt).

July 2021 - large P2P exchange Chatex introduced token support.

One thing can be argued: if you want to buy Tether, find out as much information about it as possible.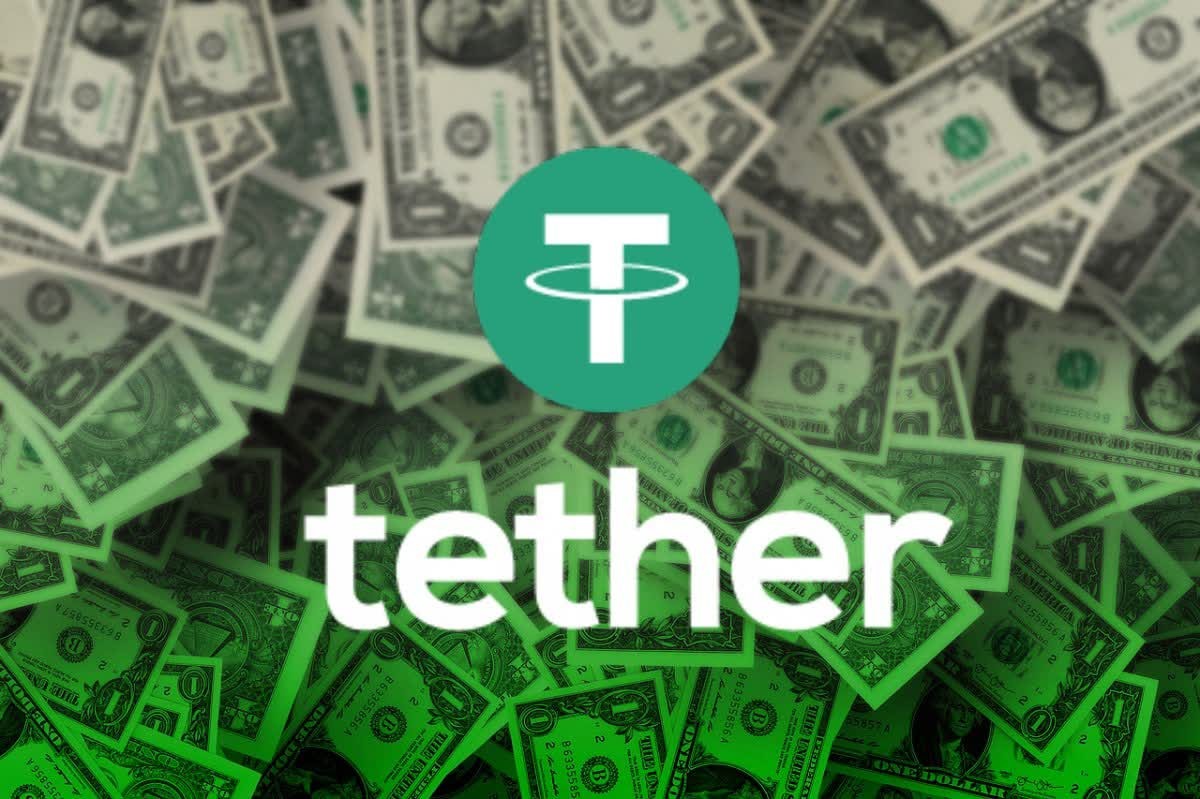 Characteristics of Tether
Tether is the most popular stablecoin in the world. Its share of the total market is 61%. The second place with a significant lag is maintained by USDC (22%), the third place is occupied by BUSD (9%).
Essentially, USDT is a digitised, blockchain-issued version of the dollar that can be used for transactions, exchanges and wallets. It provides an entry and exit point for fiat in cryptocurrency trading. In addition, the exchange rate is stable, so coins can be used to hedge (insure) against high market volatility and save savings digitally.
The project does not have its own blockchain. Instead, the tokens are generated in parallel on several networks.
Because of this, they have different standards: ERC-20, TRC-20, etc. The most significant number of tokens in August 2021 was concentrated in the TRON protocol.
The basic parameters of the token for 2021 are in the table:
| | | |
| --- | --- | --- |
| CHARACTERISTICS | | COMMENT |
| Market capitalization | | $62 500 000 000 |
| Rating on CoinMarketCap | | #3 |
| Number of coins circulating in the market | | 62.47 billion |
| All-time low price | | $0.572521 |
| The maximum price for the entire period | | $1.21 |
How does Tether work?
If you are going to buy Tether in Malaysia, decide what you need it for - the purpose of your purchase. And now you'll understand why.
The coin is created on the Omni platform, based on the Bitcoin blockchain. The principle is elementary, 1 US dollar is equal to 1 Tether coin, but in practice, it is pretty challenging to make an equal exchange. Thus, the operation of the token depends on financial relationships with banks and the government.
A reasonable question arises, why is this necessary? After all, people's interest in digital currency is driven by the change in value with the possibility of enormous revenues. Tether has a fixed price, and there is no need to wait for the value to go up or down. The purchasing power of any real currency is known to decrease due to rising inflation, and a deposit in Teaser can be considered a 0% deposit. The token is incredibly beneficial to investors and traders because it acts as a substitute for fiat money. There are several reasons for this:
Speed of transactions. Working with dollars to deposit or withdraw to foreign exchanges takes a lot of time, especially on weekends or holidays. Transactions using Tether take a few minutes, and for traders, this is very important.
Financial transaction costs. International transfers include high commissions, additional conversion fees, and other possible charges. However, working via cryptocurrency wallets is free.
Stable value. Cryptocurrencies are volatile, so stability is suitable for traders, especially if you can't use highly liquid markets. For example, by buying Ethereum for Bitcoin, the trader gets the right amount of coins. When a 10% rise appears, the trader sells it to make money by exchanging it for BTC. During the transaction period, the value of the second coin decreases by 15%, resulting in a loss. Using USDT, you only have to worry about the value of Ethereum.
It is impossible to mine the coin, as the generation is only done after backing it up with real money.
This perplexes some cryptocurrency users because the idea is at odds with digital money. But this particular token is the middle ground between real and virtual assets. As you can see, even such cryptocurrency can be beneficial and even help out in a critical situation. But, of course, there are other Stablecoins, and you can choose the one comfortable for you.
Advantages and disadvantages of Tether
Before investing in Tether, it's worth taking a closer look at the pros and cons of this cryptocurrency.
Through the use of blockchain technology, Tether gains several advantages, including:
High speed of buying and selling transactions.
Full transparency. The coin creators ensure that they constantly analyse the correspondence between customers' accounts and the money in the vault. As a result, the balance is publicly available, data is regularly updated, and transactions are recorded in the blockchain.
Linking to a dollar or other currency allows you to understand your account's amount of fiat money accurately.
Low exchange rate volatility, ensured by linkage to real money. A dollar backs each USDT. Although Tether itself is not considered an electronic copy of the US currency, its creation facilitates the transfer of funds, providing stability and a reliable substitute for Bitcoin.
Minimal fee when transferring a token into real funds.
High prevalence: many digital money platforms accept USDT.
Highlighted disadvantages:
Disturbance of the global market balance by the token creators due to the combination of real and virtual money.
There are accusations that the company that created the coin uses a unique reservation scheme, where more tokens are made than real money. By doing so, Bitcoin's exchange rate is increased to control the market.
Despite the original idea of the token having a fixed price against the dollar, the exchange rate fluctuates imperceptibly.
The main difference with the coin is its focus on fiat money, so no other calculations need to be made in different units.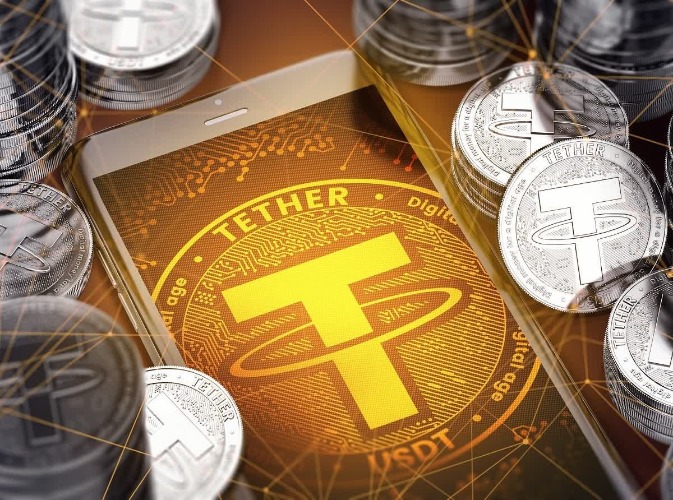 Ways to get Tethers
There are some ways to become a USD-linked stablecoin holder:
to buy through an exchange;
apply for the generation of new tokens on the official website of the company;
purchase through an exchanger.
It is impossible to mine the coin, so the only method to get the cryptocurrency is to buy it. If you want to buy Tether in Malaysia, Tether is traded on almost any platform today. The list can be seen on the project's official page. Maximum daily volumes can be seen in USDT to BTC, ETH, USD, LTC pairs.
Earn feature
If you want to invest in Tether in Malaysia, staking is your option.
Popular crypto exchanges offer to freeze stablecoins in an account and receive interest. And the term can be flexible and fixed. The rates are higher than for dollar deposits in banks. As an example, you can consider the offers on OKEx in the year 2021:
Participating in liquidity mining. Offer: Sushiswap. Tokens (need ₮USD + ETH) are placed in AMM (Automated Market Maker) and made available for SUSHI mining. Profit: 11.75% per year. Coins can be withdrawn at any time.
P2P Loans. Fixed terms (30-90 days). Rate: 4.01-4.38%. You can also create your loan terms (enter amount, collateral, daily interest rate, term).
Compound. The user sends the cryptocurrency to the platform for lending, increasing its liquidity. This is charged with intra-system transaction fees (4.58% p.a.) and a bonus in the form of COMP tokens. The term is flexible.
Savings. An option with a minimum return, but it will yield 2.16%. It has a flexible time frame.
Passive earning conditions on cryptocurrency exchanges in digitised dollars are often worse than other cryptocurrencies. But the profits won't be wiped out by a sharp drop in the market. So this kind of earning is less risky.
The future of Tether
In theory, Tether could be withdrawn into dollars at any time via its native platform. However, its rules state that the token is not considered money or an instrument, and the company itself removes the right to transfer coins into fiat. There are no exchange guarantees, no protection against losses during financial transactions.
Experts compare the rapid development of Tether to Bitcoin. If the significant cryptocurrency includes large contracts, the development of the token will prove successful. However, considering all prospects, the downsides should be highlighted when deciding to buy USDT.
The Tether can be considered a hopeful coin that can find various uses in the future. Even today, many people exploit the token to store their income digitally, as the coin is not subject to sharp value spikes.
But you're brave enough to risk to get what you want?
SIMPLE AND RELIABLE
MONEY WITHDRAWAL