How to buy Ethereum (ETH)?
Before understanding how to buy Ethereum in Malaysia, you need to understand the basics of this asset and how it was created.
For the first four years after the cryptocurrency's emergence, Bitcoin was the sole leader in the blockchain industry. Developers of virtual coins took the bitcoin cryptocurrency's programming code as the basis, and with some additions, launched a new network. But this state of affairs did not suit all members of the blockchain community.
The peculiarities of the BTC program code limited the vector of application of digital assets by the financial system and prevented the full potential of the innovative technology from being unlocked. The result was Ethereum, a cryptocurrency that became a major competitor to digital gold.
Ethereum is the second most capitalized cryptocurrency, which, following bitcoin, is steadily increasing in value. Experts believe that the upward trend will only intensify.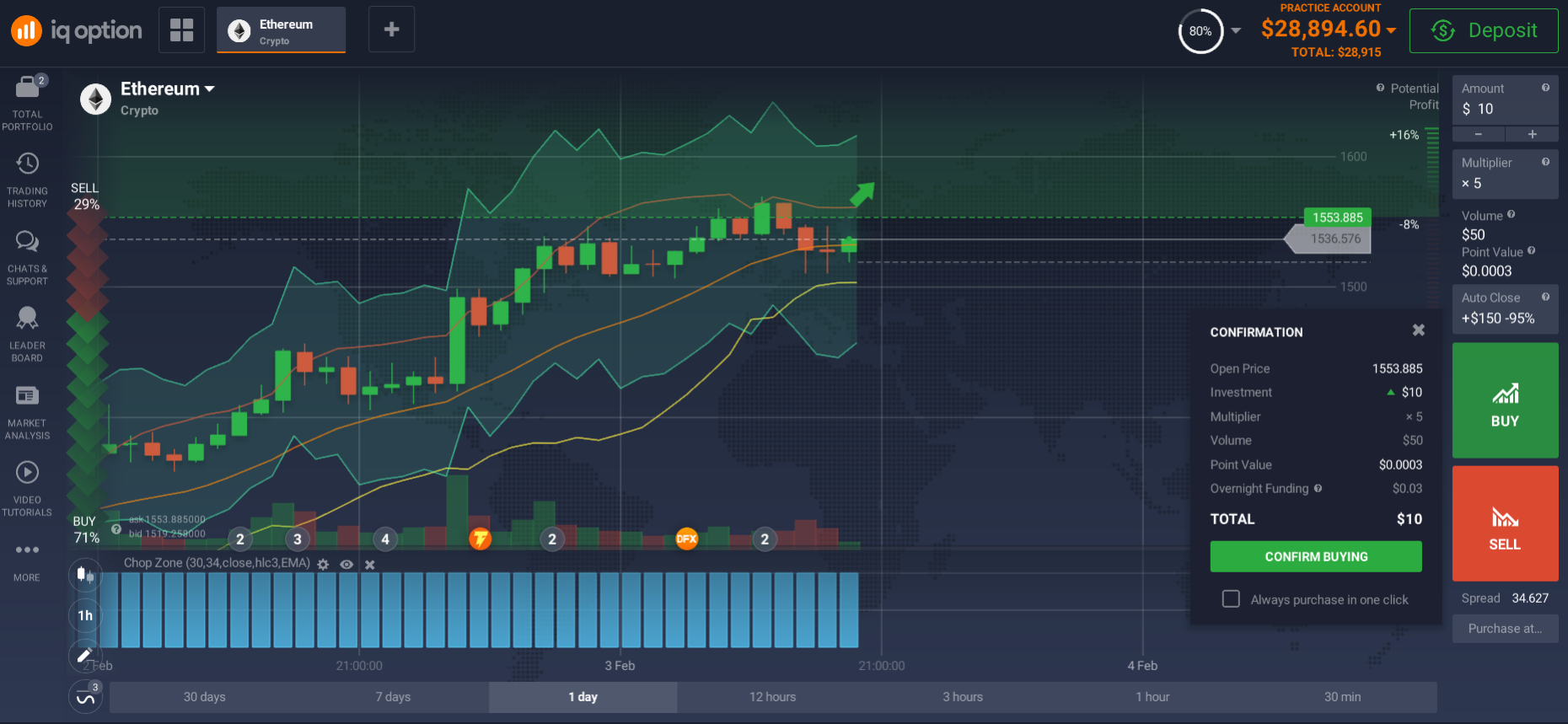 How was Ethereum created, and why does it exist?
Ethereum was created to offset the shortcomings of Bitcoin. With the popularity of the first global cryptocurrency, Bitcoin, transactions with it became very slow. Deploying smart contracts on the Bitcoin blockchain became inconvenient and inefficient, which was the premise for a new platform for creating smart contracts - Ethereum.
A smart contract is an algorithm used to control and generate ownership information. In short, a smart contract is some set of blockchain functions and data that has an address there.
The technology of smart contracts is to write contracts in code on the blockchain. Smart contracts facilitate the exchange of assets and do not require intermediaries.
Tens of thousands of computer applications written in different programming languages can now run and communicate with each other on a single platform, greatly expanding the scope of blockchain technology. According to the creator of Ethereum, it is the new Internet, with all its possibilities and unlimited prospects. Smart contracts, whose idea was suggested at the end of the last millennium by Professor Nick Szabo, are the "secret ingredient" of Ethereum.
Ethereum is a versatile tool for running decentralized applications powered by smart contracts. Ethereum cryptocurrency is the exchange unit of the ecosystem.
Can Ethereum be used as a settlement and payment system?
With bitcoin's popularity steadily increasing, the result has been an increase in the cost of transactions and, conversely, a decrease in their speed. Ethereum is a great alternative to bitcoin, and the cryptocurrency is often used as a means of mutual settlement. This is why there are so many goods and services that can be purchased with Ethereum these days.
Essentially, the collateral for Ethereum is all the benefits of blockchain technology and the features of the software code that allows the platform to be used to enter into smart contracts.
The capabilities of the Ethereum network are of interest to big business, and a global EEA (Enterprise Ethereum Alliance) community has already been established. It has 19 technical, industry and legal advisory groups. The EEA has 250 companies from 45 countries as members, including:
Microsoft;
JP Morgan;
Intel;
And so on.
How to invest in Ethereum (ETH) ?
Digital money is becoming increasingly common around the world. As a result, there are more opportunities for users to invest in cryptocurrency.
Ethereum is a great option for investors who want to diversify their portfolios without having to worry about holding only one type of asset. Smart investors use the profits from this type of trading to fund other aspects of their business.
As Ethereum's popularity has risen, so have its prices.
If you want to see the potential of investing in and investing in ether, you need to learn how to invest in ether properly. It's about making the right choice at the right time when investing in tokens. If, for example, you decide to buy ETH, it's a great idea to buy it right now before the price soars. The rule of thumb is to get there early and hold on to the currency until it soars in value.
Now is a good time to invest in Ethereum in Malaysia as it is just gaining in growth.
Where can I invest in Ethereum?
If you are thinking about investing in Ethereum but are not sure how to do it right this article is for you. For the novice or experienced trader, there are not many methods of investing. The most popular ones are exchangers, an exchange or a brokerage trading platform, which allows you to sell or buy Ethereum with a CFD contract and earn on the price difference.
Brokerage trading platform
If your goal as a trader is to simply trade and speculate on the price and behaviour of Ethereum currency without having to spend your money to buy the asset, then you can do so with a CFD on cryptocurrencies, in this case Ethereum.
You just need to register on the platform and fund your balance with the amount you want, you can make trades without having much capital, each trade can be worth just a few dollars or more at your discretion. This is very convenient for beginners.
A brokerage platform is the software that your broker uses to execute trades and where traders make trades.
As well as a terminal for trading, the brokerage platform offers many features which will make trading easier and more successful for you.
Take advantage of features such as:
Mobile app. You can trade on-the-go or when you're on the go. All in all, whenever it suits you.
On platform analytics. If you have had any previous experience in trading, you will have heard of technical analysis, which includes all sorts of price indicators and charts, which will allow you to identify price trends and make the right choice when buying.
Chat with traders.
Video-lessons. The training on the platform is free and includes over 100 tutorials on various topics, there is no extra cost, just sign up.
Leverage. Take advantage of the leverage of your broker to increase your chances for higher profits.
Stop loss and take profit features. Pending orders allow you to stop a trade when you need to. You can explore this in more detail on the platform.
Exchange
You can buy cryptocurrency from exchanges, then transfer it to your pre-created crypto wallet. Often, exchangers are used to enter and withdraw cryptocurrency from exchanges. But you can also buy digital coins from the exchanges themselves. It is more convenient and safer because the risk of an unscrupulous counterparty is reduced. If a user buys cryptocurrency on an exchange, he or she eliminates the chance of resorting to fraudulent services.
In the case of an exchange, you directly buy the asset of your choice for any term. This can be a short-term or long-term investment, it all depends on your desire.
It is very important not to make a mistake when you fill in the data during the purchase of funds and their transfer. Otherwise, in 99% of cases, the funds will be irretrievably lost.
A decentralized exchange is an exchange that operates on a distributed ledger, does not store user funds and personal data on its servers, and only acts as a platform for matching bids to buy or sell user assets. Trading on such platforms takes place directly between participants (peer-to-peer) without any financial intermediaries.
Safety of Ethereum (ETH) investments
One of the most important things to do before investing in this industry online is to make sure that the firm you are dealing with is reputable. It is important to make sure that the firm has been around for some time. This is an indication of its reliability and the degree of security it offers. It is also important to find out how long the firm has been in business. It is very important to make sure that the firm is operating safely.
To minimize the likelihood of losing money, users should double-check data, avoid little-known platforms and services, check online reviews on them and make test purchases for small amounts.
The Internet is a great place to find safe Ethernet investments. There are many websites that offer these services. By using the internet, you will be able to find the best possible deal. There are many advantages to this kind of investment.
You can feel confident by choosing professionals who specialize in investments. Not only will they provide you with the information you need, but they will also make sure your money is safe.
How to start investing in Ethereum? (ETH)
The very first thing you need to do is to find an online broker and fund your personal brokerage account. Such an account is an ideal choice for investors who are just starting their journey as it gives you more options in the market.
You do not buy the asset itself, you just make money on price movements. By watching the quotes in real-time on a daily basis, you will understand the nature of the asset and what affects it. By studying the news, you will become familiar with its features and decide whether you want to buy the asset at its real rate on the stock exchange. But all the while you are not just watching, but earning on its exchange rate.
Here's what analysts say about cryptocurrency: "The market is bullish. So unless there are any external cataclysms, the crypto market will continue to grow in capitalization".
Register on the platform
So, once you get on the broker's platform, you should register so that the features are fully available to you. Select the registration menu and fill in the required details. It's free and quick, just a few steps, and you're already a familiar face on the platform with hundreds of thousands of traders around the world.
To make handling the charts more convenient and customize them to your needs, you can download the App for your PC, laptop or smartphone, which is free of charge. You can do this from the platform's homepage.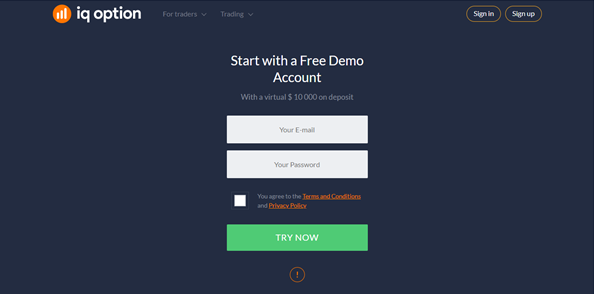 How do I open a Demo account?
If you want to try trading but are not confident about it, a demo account can help. This is a kind of trial version of your trading. On your demo account you will have virtual funds, which you can spend at your discretion, without the risk of losing your own money.
But there is a big disadvantage, you can not withdraw your profit from this account. It is completely virtual. So if you are new to trading try trading on demo account, and then you can start with real trades for small amounts.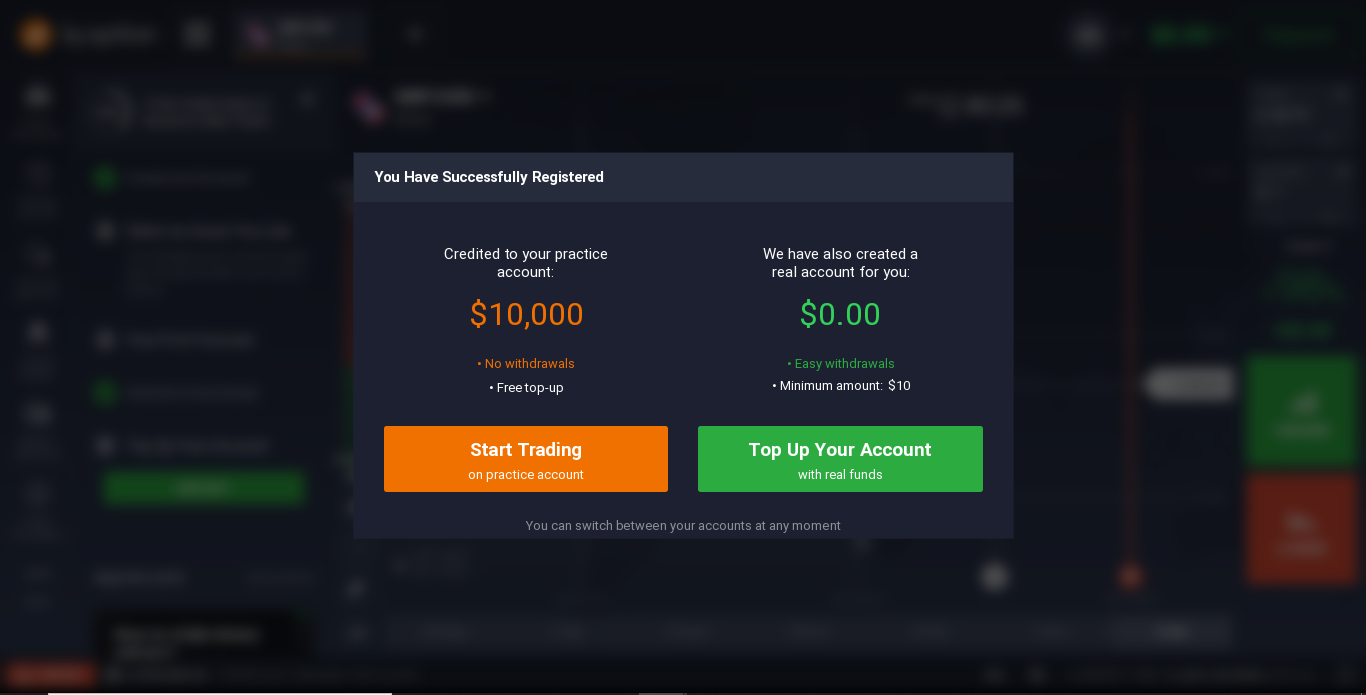 How do I open a real account?
An account with a broker, is the easiest way to earn on Ethereum.
How do I make a deposit? You will need to deposit the minimum amount requested by the broker, usually around $10 or so. Most companies provide detailed instructions on how to make an investment with your funds. Follow the instructions and fund your account the way you want, usually by card or transfer. Good luck!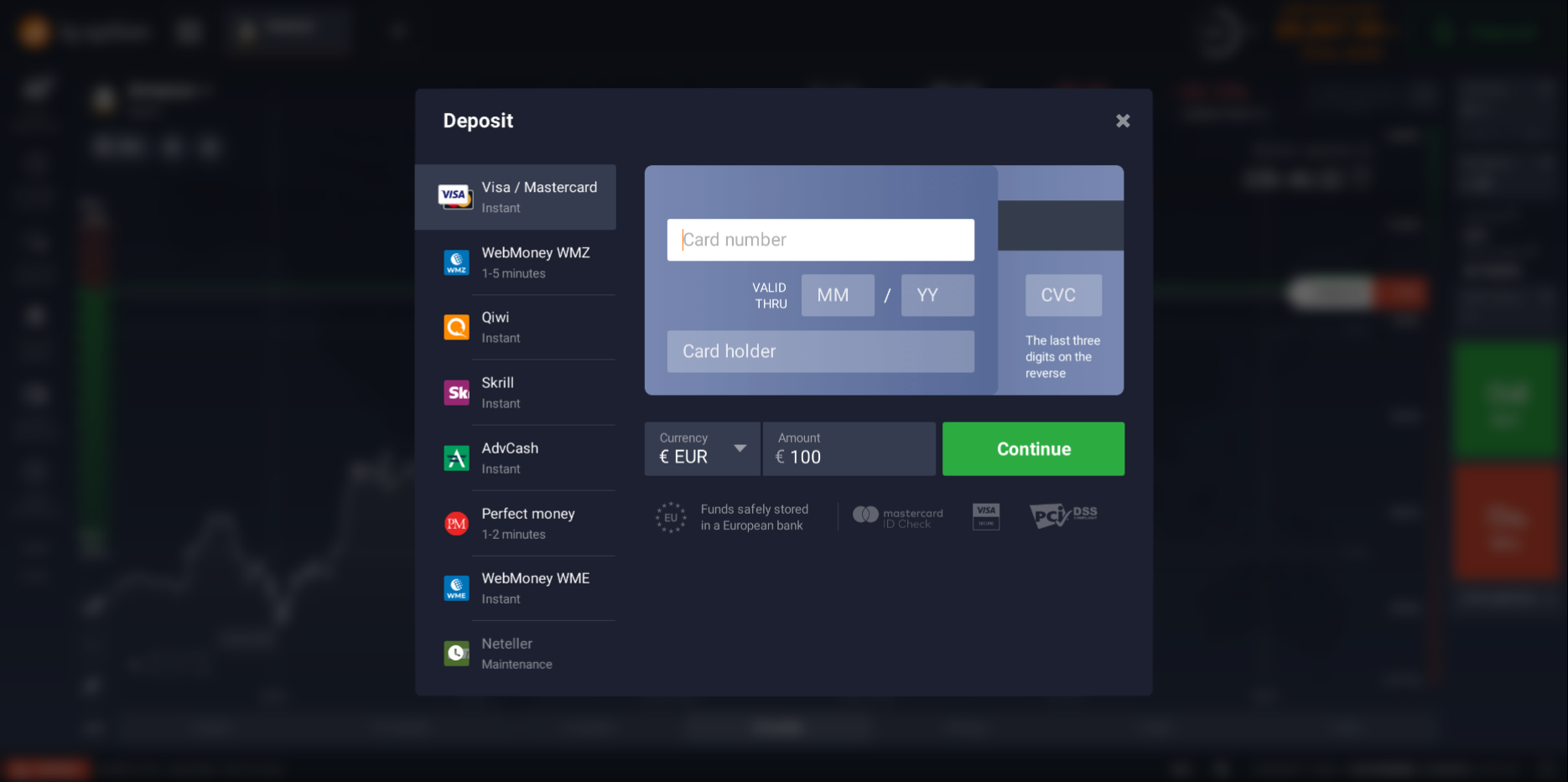 FAQ:
How to buy Ethereum in Malaysia?
With the platform, even with a little capital, you can buy or sell Ethereum.
Is Ethereum a good buy?
Yes! Analysts agree that the currency and the Ethereum platform itself has potential.
Is Ethereum a good long-term investment?
We can say with much certainty, all data suggests that it is a promising direction, and world's giants are already investing in it.
How do I buy Ethereum with a credit card?
You need to enter your card details when funding your account. The procedure is standard, follow your broker's instructions and don't worry about security, your data is encrypted and will not be passed to third parties.
SIMPLE AND RELIABLE
MONEY WITHDRAWAL