How to Analyze Binary Options?
Recently, we have been hearing a lot of talk about binary options from traders. They are becoming much more popular by the day. Indeed, binary options are not that complicated and the returns can be as high as 85% of an option. But to make a profit and not to throw money away you have to understand the nature of options, know the terminology, learn trading strategies, do fundamental or technical analysis, or better still both.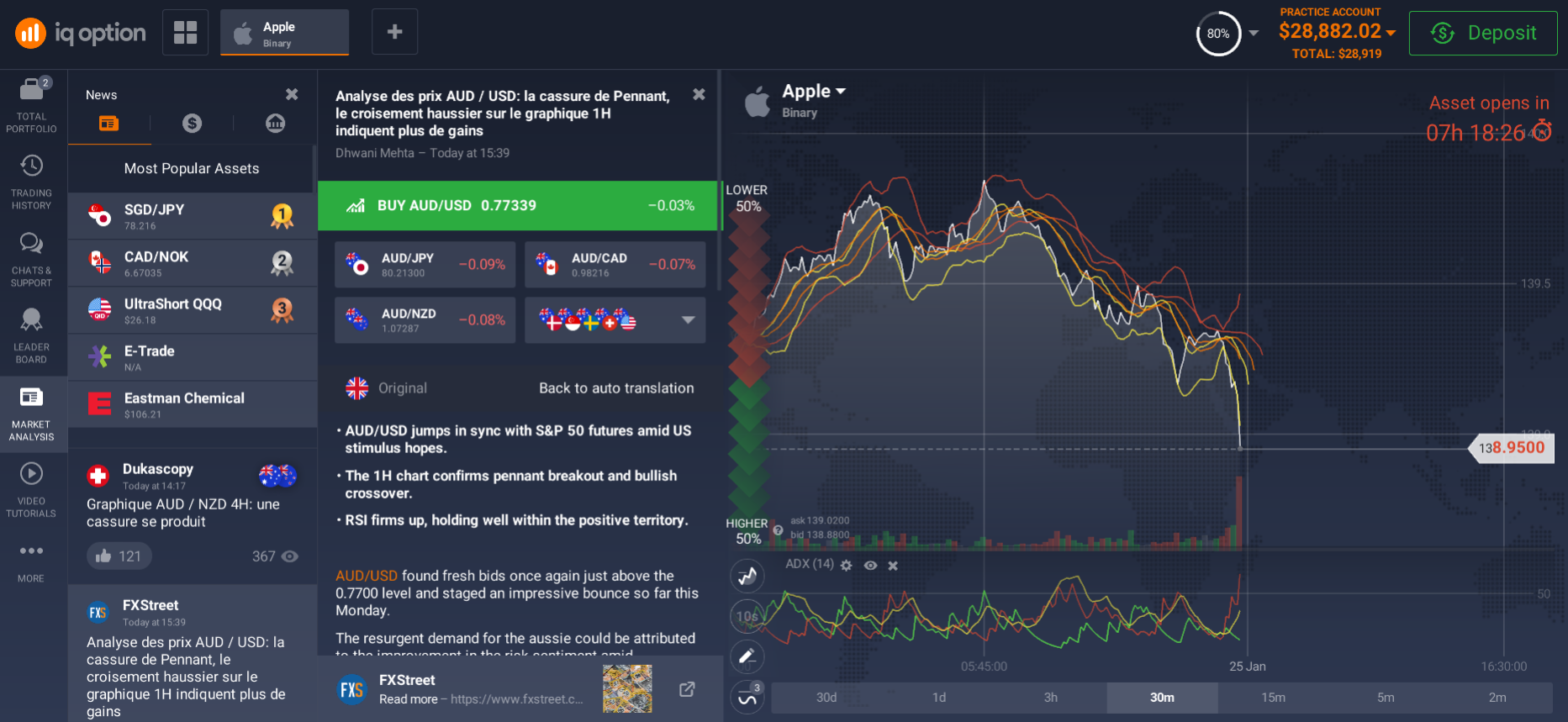 Time frame of binary options
If all binary options are divided into groups, taking the time to expiry as the differentiating factor, the following options may appear:
Short-term trades (turbo options). The group of short-term binary options includes trades lasting between 30 seconds and 5 minutes.
Medium-term. Most investors prefer to invest in short-term options for a period of 10-15 minutes to a couple of days at most.

Long-term options. The maximum term a broker can offer you is approximately one month, but most traders are not interested in such long term options.

The analysis to be performed also depends on the time frame.
For example, if a trader trades intraday or short term, he will disregard fundamental data. Because here, the entry point into the position will be strictly based on technical analysis data. However, in medium-term trading, fundamental analysis data can be used as the primary method, as this type of trading involves holding positions for a maximum of 3 months. In this case, it is possible to use technical analysis as an auxiliary.
The best way to trade binary options is to combine and test different types of analysis.
Technical analysis
Technical analysis is essentially the processing of statistical information, which is displayed in the form of a graph. Simply put, this type of analysis will use a special tool to perform it online. The essence of technical analysis is to find patterns that allow you to recognize the best time to enter a position. Here you can use support/resistance levels, different patterns or figures, as well as indicators and many more.
There are three main types of charts in this market: line charts (closing prices for a chosen time frame), bar charts and candlestick charts. The candlestick chart is the most informative and the most widely used. It will show you the opening and closing price, as well as the low and high of the period. The bar chart will show you the same information, but differs visually.
In addition, a trader must be able to distinguish between two states in which the market can be profitable:
trend;
sideways movement.

Trend is usually understood as a pronounced directional movement of the prices of the basic asset in one direction. Accordingly, the market can be in either an uptrend or a downtrend. This is a market situation in which the prices of the underlying asset do not have any significant upward or downward movement for a fairly long time.
Indicators that allow a technical analysis of the exchange rate situation and the movement of asset prices are very popular.
Most investment strategies and trading systems for binary options are based on indicators. This indicator is a specific program algorithm that automatically analyses price movements on the stock exchange and converts their dynamics into visual elements on the price chart.
The most popular indicators for technical analysis are:
Moving average;
Bollinger Bands;

Stochastic;

MACD;

RSI;

ADX; etc.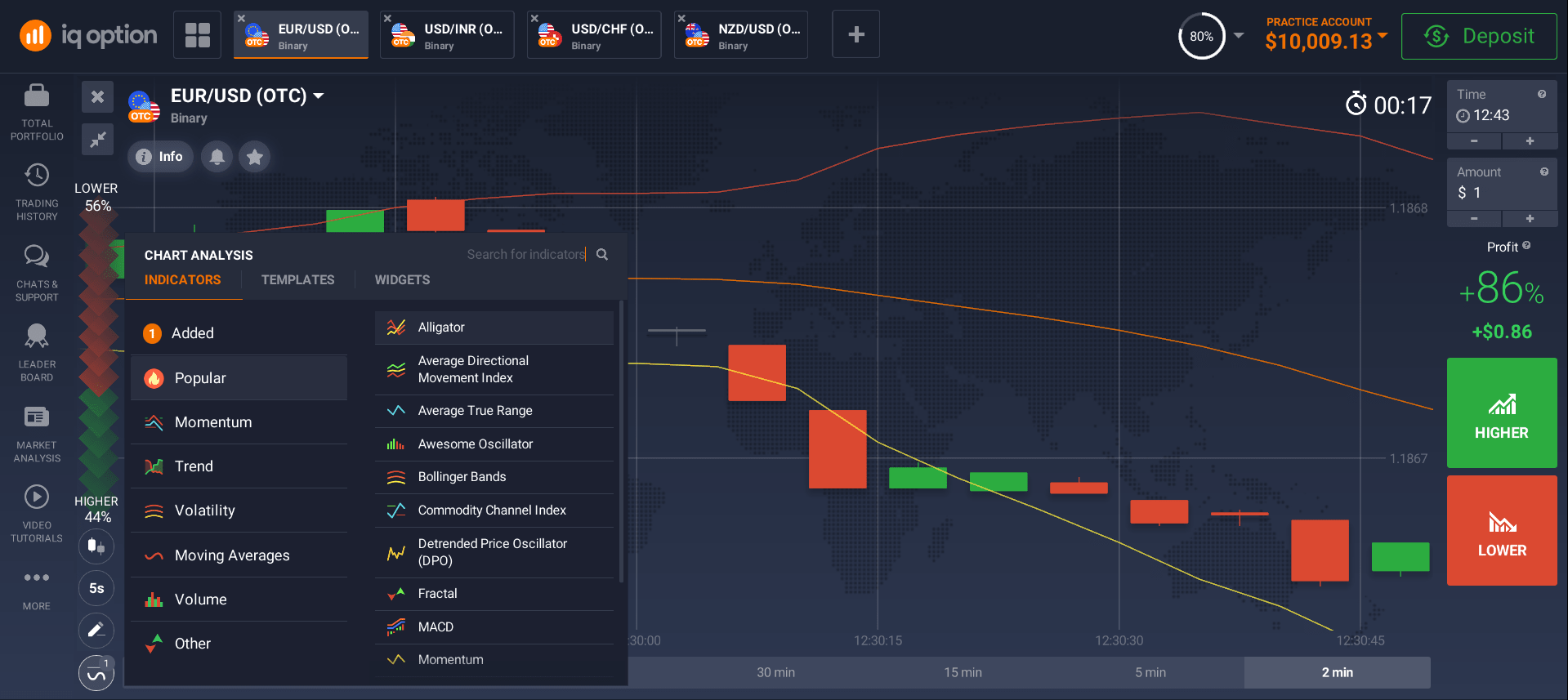 The platform contains dozens of indicators, it is recommended to start with the simplest ones, if you have not worked with them before, you can gradually combine them and build strategies.
Fundamental analysis
Fundamental analysis deals with the most important events taking place in the world economy or industry, global politics and events occurring in certain countries, regions and companies. Therefore, this methodology is based on news containing news about the above-mentioned events.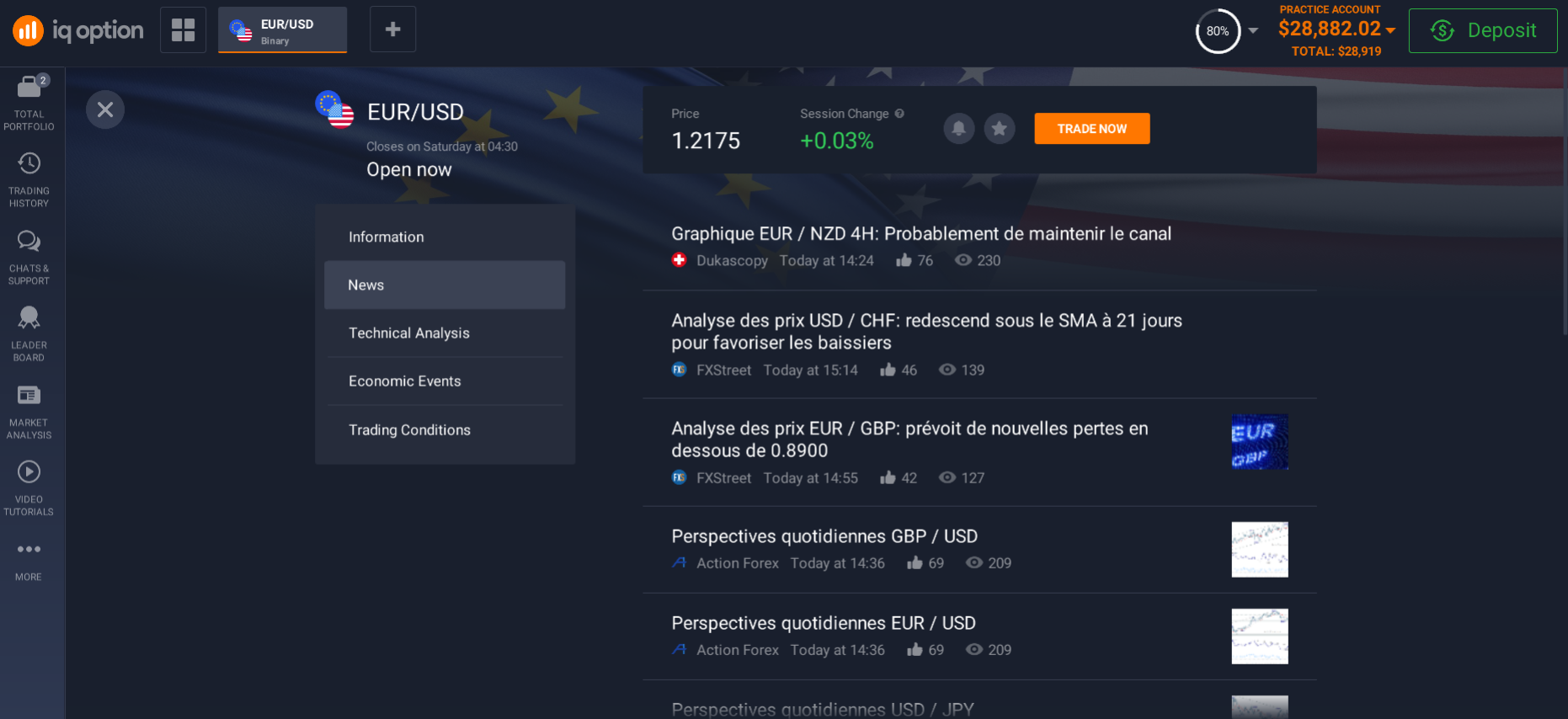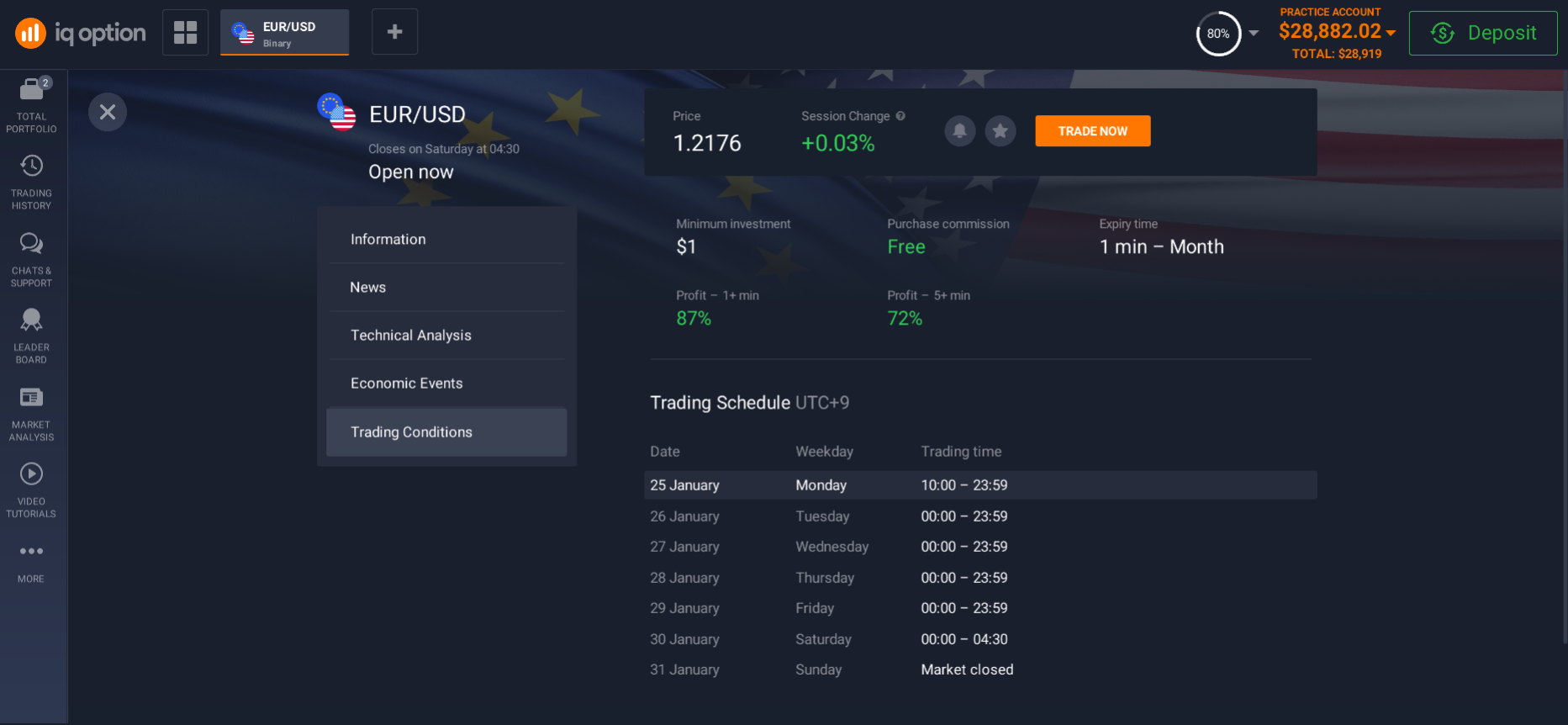 Trading binary options on news
The investor who masters the considered forecasting method obtains a powerful tool with which it is possible to succeed both in classical trading and in the binary options market.
Naturally, the choice of events that an investor will analyse depends directly on the underlying asset used for trading.
If a currency pair is traded, news from the two countries whose currencies make up the pair is researched. In the case of oil, political changes in the countries that produce the maximum volume of these commodities are of great importance. A thoughtful fundamental analysis of the sector in which the company operates is characteristic of a particular company's shares.
Trading strategies
The basis of profitable trading in exchange-traded instruments (stocks, commodities, futures contracts, currencies, binary options) are strategies that can predict the direction of price movements and limit traders' risk. You may use ready-made systems or create your own.
But remember, there is no perfect strategy that will work 100% of the time. It all depends on the trader's level of understanding of indicators, news, and perception of the situation in general. That is why it is important to find the best binary options trading strategy for yourself. Here are some basic tactics you can adapt to your own needs.
News trading
Trading based on the news, although a fundamental rather than a technical approach, is one of the easiest strategies. Earlier, traders had to keep abreast of the news by monitoring dozens of different indicators, but now it is much easier. The special service "economic calendar" allows efficient trading on the news in binary options to any trader, even those far from understanding the functioning of the world economy.
Martingale trading
If the trade turns out to be unprofitable, you increase the investment amount and open the same trade again. As you increase the investment amount, your profit recovers the previous loss.
Scalping
It was binary scalping that allowed traders to make trades with an execution time (or time of expiration) ranging from 30 seconds to 5 minutes. For beginners, such short-term trading is very useful to gain certain skills:
You gain experience to make quick and skilful decisions in extreme situations often encountered on financial markets;
Quickly learn the trading platform and its possibilities;

Beginners gain their first profit in a short period of time;

By trading frequently, a trader will more quickly develop his or her binary options trading strategy.

Even though many traders consider short-term option trading to be very risky, using proven indicators reduces the risk many times over.
Trend trading
Trend analysis is a vital part of successful trading.
A trend is defined as a tendency of price rising or falling during a certain period of time. There are two types of trends - bullish and bearish. In a bullish trend, the price makes high bases and higher tops. Thus, the trend line during a bullish trend acts as support. A bearish trend line is the opposite of a bullish trend line. In this case, it creates lower highs and lower lows on the chart.
A trader with minimal experience is able to cope with visual trend identification. Many other strategies require extensive theoretical and practical experience, while here you only need to have some chart analysis skills.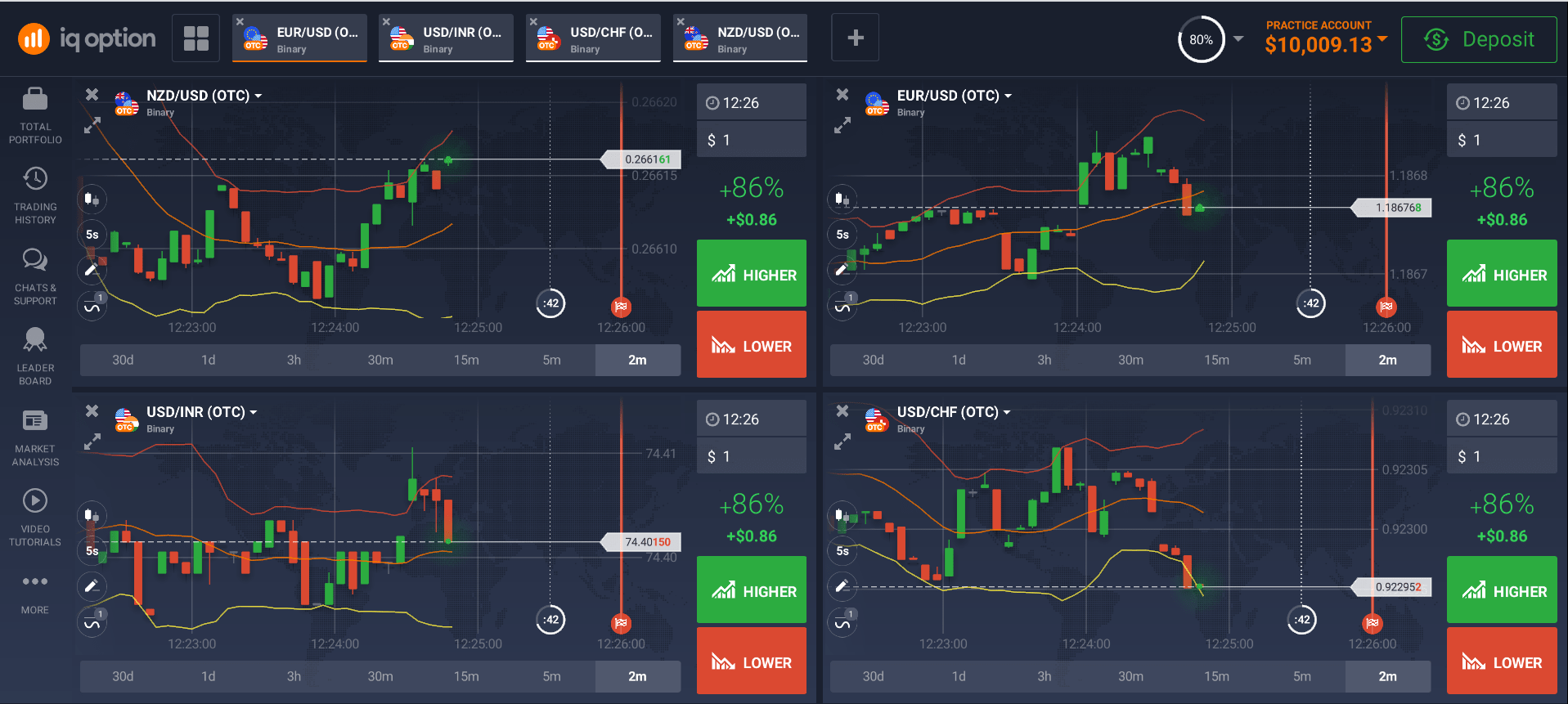 Hedging of risk
The basic strategies also include risk minimization.
As the market is very volatile, when investing in binary options a strategy of hedging, which means risk insurance, will be helpful.
You can hedge against a failure, for example, by investing in binary options on different currency pairs. Or some people may invest in both downward and upward options at the same time.
Whatever binary options trading strategy you follow, remember that you can always try it out in a demo account.
Best way to trade binary options in Malaysia
Every trader is looking for the best way to trade binary options. In Malaysia, you can register with an online brokerage platform, this will definitely help you in running your trading business.
You can register very easily by following the instructions on the website. It takes you a couple of minutes and opens up a lot of opportunities:
Professional trading terminal;
A professional trading platform;

A mobile application that allows you to trade anywhere;

A set of best trading charts and indicators;

Live chats with traders;

24/7 support service;

Video tutorials to answer many of your questions, etc.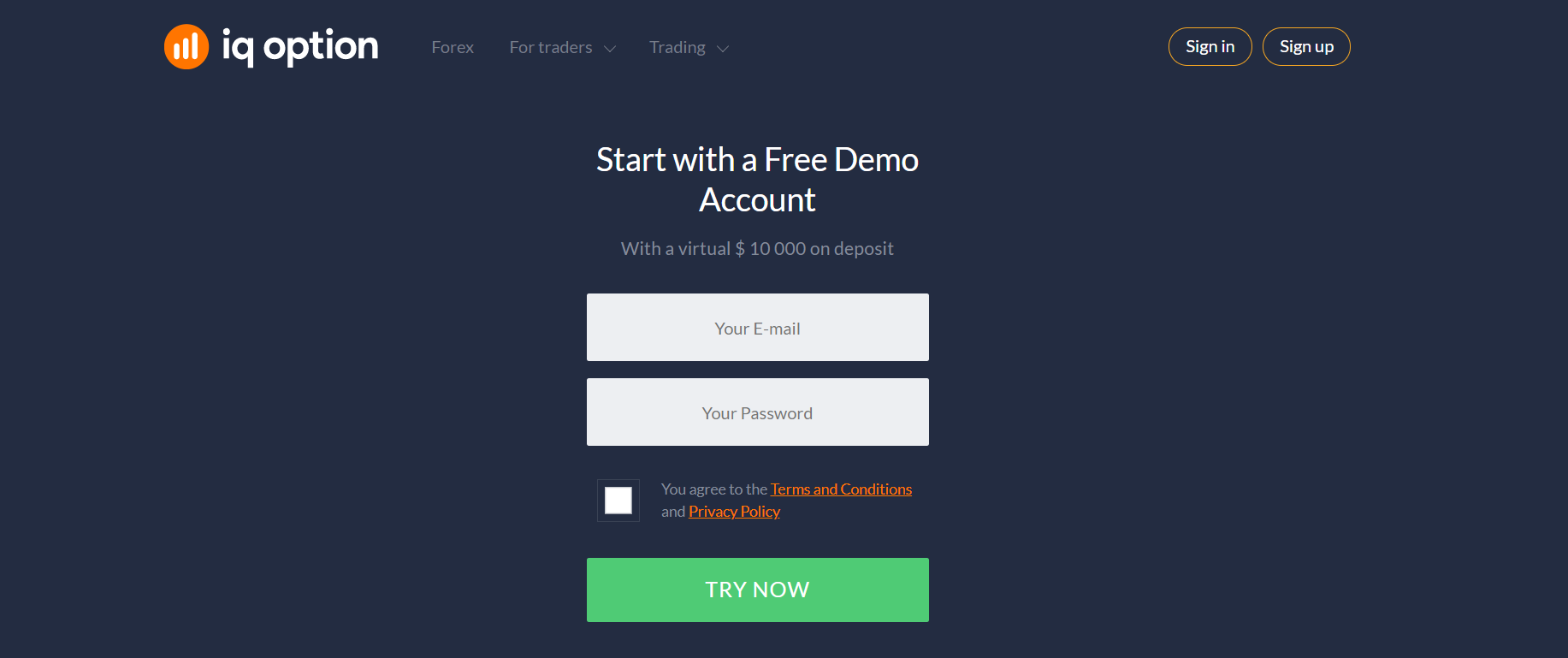 Demo account
Many traders take advantage of the freedom of trading with their demo account and testing different strategies before setting up a real account. A demo account gives you virtual capital, on which you can place bets, but you will not be able to withdraw any profits.
Before you start trading binary options, it's important to go through all the features of the terminal. You have to study in detail the features of the platform and choose the most efficient binary options trading strategy in Malaysia.
The demo account is risk-free, and you can play with virtual currencies, which will help you learn more about trading. You can also test strategies without the fear of losing money.
You should only move from theory to practice, using a demo account, and before you start, you should check the price feed against the current price movements of the asset in the exchange market. You will be able to develop a stable and profitable strategy on the Forex market, before you start trading with real money.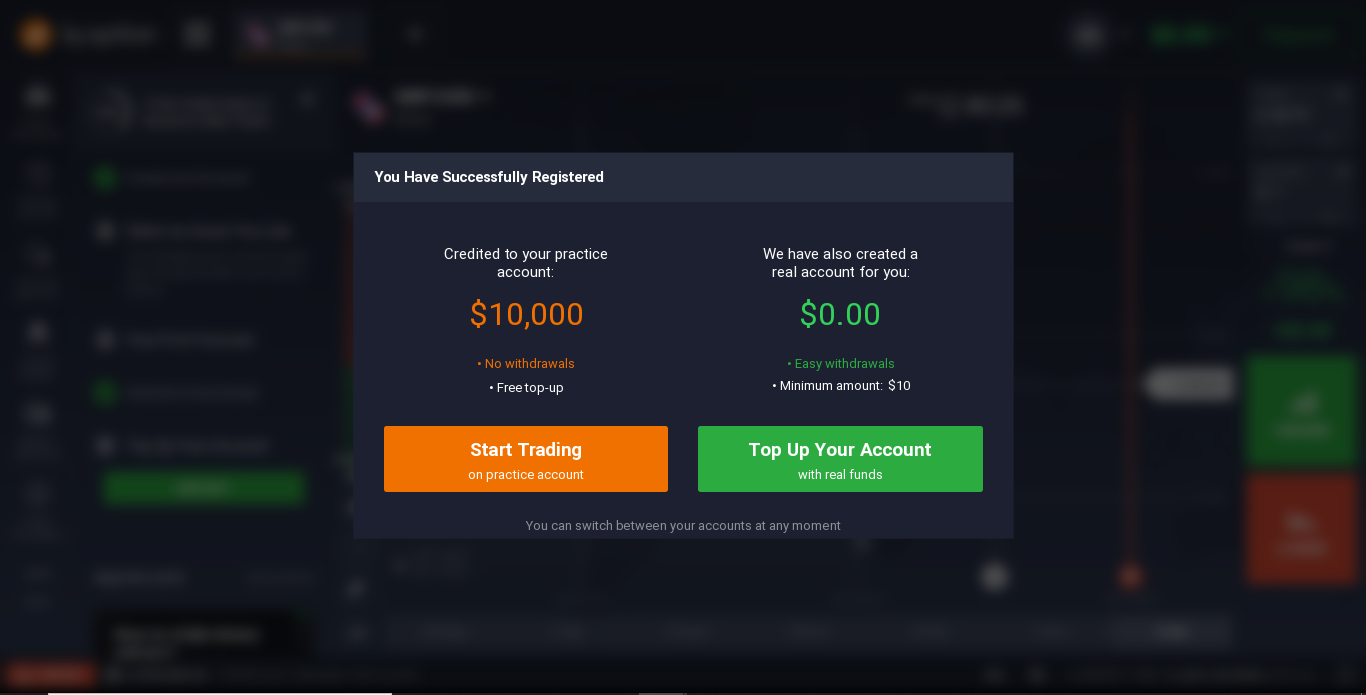 Real trading account
If you are confident in your abilities, open a real trading account with real profits. To do so, make a deposit into your account and start buying. Remember, it's always better to start with micro sums, with time you will of course expand your portfolio. You will be able to track your trades in a real account, and analyse your actions. All your profits will also be collected in this account.
Trading binary options is a risky but profitable investment. Binary options as a remote investment format has one very attractive feature - they have a low entry level and very high return on trades. You must take the risk calmly and wisely. The intuitive platform will help you in your endeavors, good luck!
SIMPLE AND RELIABLE
MONEY WITHDRAWAL