Best mobile trading platform in Malaysia
Today's world is extremely dynamic. To succeed, you literally have to be on the move all the time. The average person today can do the same amount of work in a day that used to take a week, and perhaps even longer. If your goal is to be successful, you will have to mobilise, be focused and 'on' in life. "Here and now" is, in fact, the slogan of today.
All kinds of innovations - equipment, technology, new approaches - help us to be mobile and keep up with the situation. If we consider technology, various mobile applications are very popular, simplifying many everyday tasks and giving access to a number of convenient tools, which are always at hand. With the right app on our mobile phones, we can easily order a taxi, eat at home or book a hotel room, take a study test, learn a foreign language or buy the right product. The list of possibilities for mobile applications really is endless.
In the competition for customers, companies are striving to provide their users with 24/7 access to their services or goods.
And the investment world is no exception in this regard. The best brokerage companies in Malaysia have developed mobile versions of their online trading platforms, through which traders can access necessary information, monitor investment market news or even perform necessary operations at any time.
Modern mobile applications of online trading platforms offer the same range of features as their desktop versions.
We have reviewed various mobile apps and selected the main distinguishing features that we think you should rely on when choosing a mobile app for trading in Malaysia. These include ease of downloading the app, depositing and withdrawal options, availability of trading tools, indicators for analysis, as well as feedback for information availability, access to quotes and so on.
Mobile application of the trading platform is convenient, fast, and functional.
Let's take a closer look at how it works.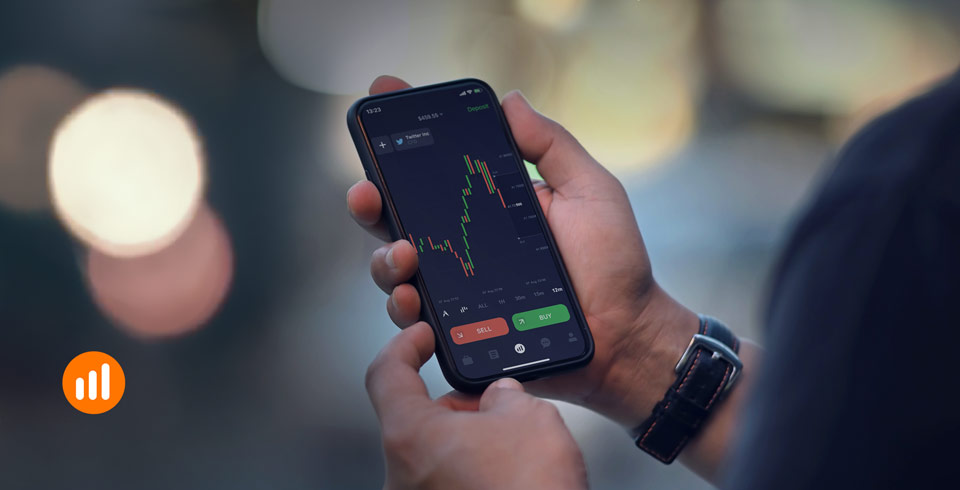 Downloading a mobile app and registering
Downloading a mobile app should not be difficult, as technically the process is no different to downloading, for example, a game or any other app. Once you have decided on a broker, enter the name of the broker in the search box of your mobile phone's official play market and click on the "download" option. Do not download the app from unknown sources on the internet! Only the official version on your play market. This will keep you away from fraudulent websites. As a rule, quality apps are available on iOS and Android.
After downloading the app, a branded Platforma shortcut will appear on your phone screen, which will take you to the registration or login page of the platform. Depending on whether you already have an account or not, select "sign in'' or "register".
If you already have an account, simply enter your username and password and you will be able to access your account from the mobile version. All your credentials, transaction history and current transactions will be synchronized automatically and you will have access to them right away.
If you do not have an account yet, you must complete the simple registration process. To do so, select the "register" option and enter the credentials requested by the system, such as your username and email. Then check the agreement in the "I agree to the terms of use" box. Confirm the registration with your email (an email with instructions how to do this will be automatically sent to you at the email address provided). That's all.
The process of installing the application on your mobile device is simple and does not require any special knowledge. This is obviously a big plus, especially if you are just starting to trade.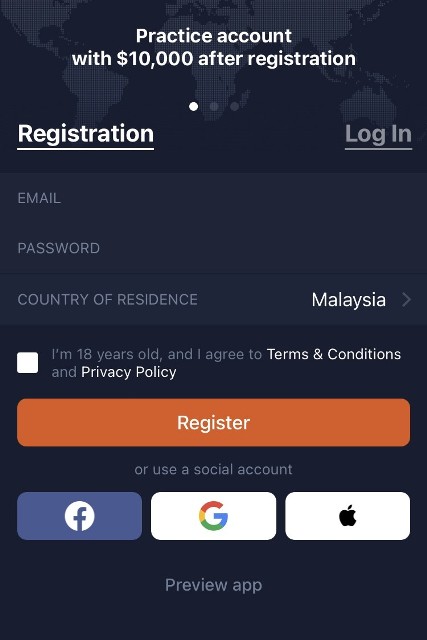 User-friendly interface
A quality mobile application is always user-friendly and intuitive. You should choose an application which does not make you feel uncomfortable and you can easily understand how to use it.
In modern mobile applications you will find all the necessary functions on the main screen, the main of which are always highlighted in bright colours for easy perception. By the way, you can easily change the colour scheme, as well as the chart display and its type (line or candlestick chart, bars or Heikin-Ashi) according to your taste and needs in the "settings" section.
The mobile version will have all the same features as the desktop version, with one exception: you will not be able to open multiple trading windows on your screen. Otherwise you will have full access to all the features of the platform, including indicators, stop orders, as well as news, chat and other features.
Just like the full platform version, the mobile version allows you to view statistics for any time frame, from a few minutes up to several years.
In the mobile version you also have access to training and news sections, a chat room to communicate with other traders, and viewing information about assets. Information is updated in real time.
So in this case "user-friendly interface" is not just a banal advertising phrase for a broker, but really works for the convenience of the trader with functions and tools. Everything you need is right there in the trading room of your app, with configuration features enabled to make it work best for you.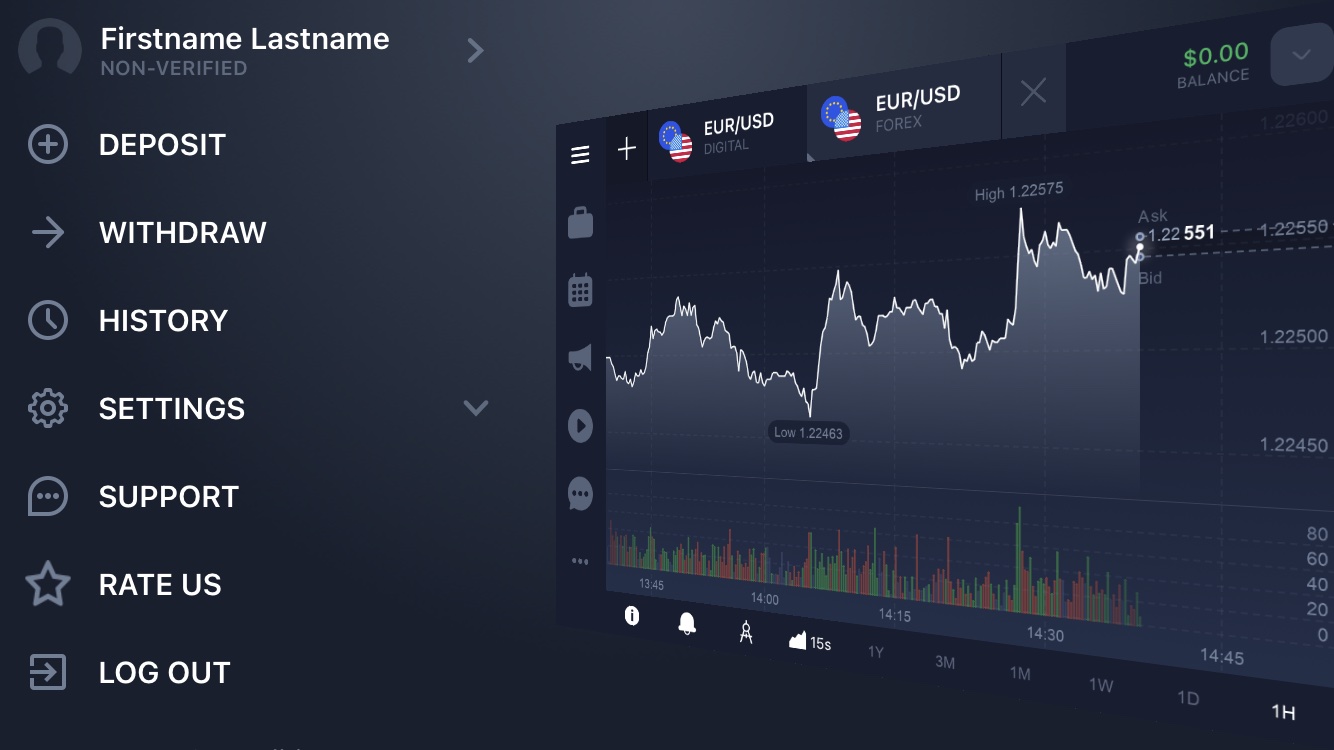 A wide range of financial instruments
With the mobile platform you can trade the same assets as the desktop version - there are no restrictions. Choose to trade currencies, commodities or stocks. The mobile version will give you full access to all the financial tools your chosen broker works with - trade shares of global giants like Microsoft, Shopify, Uber as well as oil, gold and ETF investments, buy and sell cryptocurrencies, speculate in CFDs, trade binary options or choose one of the popular currency pairs at Forex. You can easily navigate your way to the right asset by using the mobile app. The brightly coloured graphics and recognisable shortcuts make it easy to select the right one. Choose any of the suggested assets:
Trade stocks and plan long-term investments on one platform. Invest in CFDs on shares of leading companies and industry giants, without actually owning them. A CFD (Contract for Difference) is a financial instrument that allows you to trade on the movements of stocks, regardless of their direction. The key advantage of CFDs is that you can speculate on the price movement of an asset (up or down).
Invest in different sectors of the economy. The modern platform brings together all sectors, from the familiar to the innovative, so you can always make the right investment decision (energy, health, real estate, telecommunication, utilities, IT, individual products, financials, materials, industry, daily life).
Speculate on CFDs on hard or soft commodities such as gold, silver, oil and grains.
Trade binary options.
Discover well known, obscure or exotic currency pairs on Forex and invest in them with effective spreads.
Invest in ETFs.
Indices Choose from a list of CFDs on indices, which are widely invested in and represent a specific market sector or national economy.
Easy trading tools
There are many tools on the platform to facilitate trading. With features such as stop-loss/take-profit, negative equity protection and trailing stops, you can control your profit and loss by setting a critical level for them in advance.
A stop loss is an instruction to the broker to close a trade when a certain level of price loss is reached.
Stop-losses help traders to reduce risks in case of various technical failures. Suppose that at some point the trader's connection to the trading service is interrupted. He cannot send orders to the broker's server, including orders to close a trade. If he has taken care of setting a Stop Loss beforehand, the broker will automatically close the trade when the level is reached. But if a stop loss is never set, the loss can be much greater.
One of the varieties of stop loss is the so-called trailing stop, or trailing stop. The essence of this order is that the Stop Loss level rises following your profit, being at the same distance from it.
Take Profit is a type of pending order for a broker to close a trade when the price reaches a certain profit level. If the price reaches the Take Profit level, the trade is automatically closed and a profit is recorded.
In addition, in the mobile version (as in the full version) a "multiplier" option is also available, which includes leverage. Be aware that using leverage significantly increases the risk of your trades, so do not use it if you are not sufficiently experienced in trading.
Availability of indicators for technical analysis
Technical analysis indicators are algorithms that show future prices using data about quotes over a certain period of time.
Each technical analysis indicator is based on a formula. This formula is used for making calculations. Depending on the type of indicator or its purpose the formula may vary. For instance, one formula calculates the average price for a certain period, another calculates the closing or opening price of the market and so on.
The platform has almost all possible technical analysis indicators and you will be able to choose the one you want and see current trends even with a mobile app.
News feed
Of course, up-to-date information is always important for a trader. That's why the broker didn't simplify the mobile version of the app by eliminating the news feed. Like the desktop version, it contains news. Read news by company or set up a general news feed and notifications. That way, you'll always have your finger on the pulse of world events.
Up-to-date information is a trader's trump card. By keeping abreast of different economic and political developments, you will learn to analyze their impact on the investment market and make correct predictions for the future.
Learning opportunities
In addition to the current news, the platform offers an educational section with video tutorials. This section contains all theoretical information, from the basics of investing to complex methods of technical analysis. The lessons are described very clearly, in simple and clear language, with live examples on the charts.
In addition to the tutorial section there is a demo account, a special training account, into which the system automatically credits a certain amount of dummy money. Because the account is completely identical to the real one, you can easily practice various operations. Watch the lessons, make test transactions using a demo account, and keep track of the results. This way you get your first experience, but also avoid losses.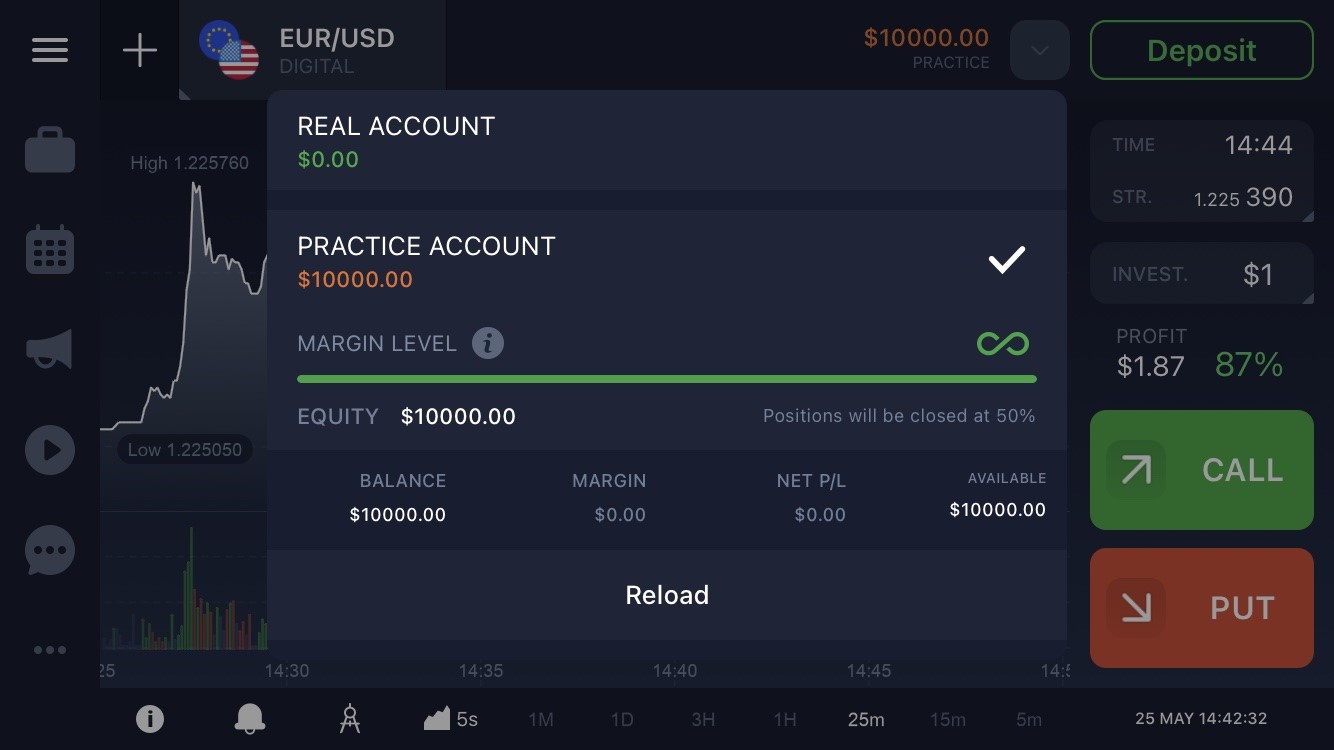 Other advantages of the mobile trading platform
In addition to all of the above, it should be noted that the mobile online platform also offers benefits such as 24/7 customer support in the form of feedback, a reasonable initial deposit amount and low withdrawal limits, several deposit and withdrawal options, instant execution of transactions, real-time updates, fast synchronization of all your applications (desktop, tablet and mobile versions synchronize automatically and instantly), strong data protection with two-step authentication and tracking of all active applications.
Experience all the benefits of mobile commerce in Malaysia. Download the best mobile trading platform in Malaysia today, open a demo account and enjoy the flawless performance of the perfectly designed online trading software.
SIMPLE AND RELIABLE
MONEY WITHDRAWAL