Adidas is a German multinational company that produces sportswear, shoes and accessories. It is the largest sportswear manufacturer in Europe and the second largest in the world after Nike. It is the holding company for the Adidas Group, which consists of Reebok and Runtastic. Adidas ' revenue for 2018 was 21.915 billion euros.
Every great story has a beginning. It started in a small town in Bavaria, Germany. Having started working in his mother's washing kitchen, Adi Dassler registered the Gebrüder Dassler Schuhfabrik in 1924 and embarked on his mission to provide athletes with the very best equipment. The gold medals of Amsterdam (1928, Lina Radke) and Berlin were the first awards and milestones – and only the beginning of history. On August 18, 1949, at the age of 49, Adi Dassler started all over again, registered " Adi Dassler adidas Sportschuhfabrik' and started working with 47 employees in the small town of Herzogenaurach. In the same year, he registered the shoes, which included the registration of the soon-to-be-famous adidas 3-Stripes.
How has Adidas gained the trust of world-class athletes for decades? Produces innovative products that make them even better. The secret of Adi Dassler's success had an additional personal component: he met with athletes (some of them were even guests at the Herzogenaurach), listened carefully to what they said, and constantly observed what could be improved or even invented to meet their needs. The best of the best trusted adidas and its founder from the very beginning. And that hasn't changed in the decades since.
ВIn 1972, the world turned to Germany when the Olympic Games opened in Munich. Just in time for this event, adidas unveiled a new logo that was supposed to stay here forever: the shamrock (three leaves denote the company's presence on three continents of the world). In 1974, German football players wearing Adidas boots became world champions for the second time. In 1976, at the Olympic Games, athletes equipped with "Adidas" won 75 gold, 86 silver and 88 bronze medals (this record has not been broken until now). Today, the adidas Originals collection is a lifestyle and a street. Times may change, but the quality of the shamrock will always remain.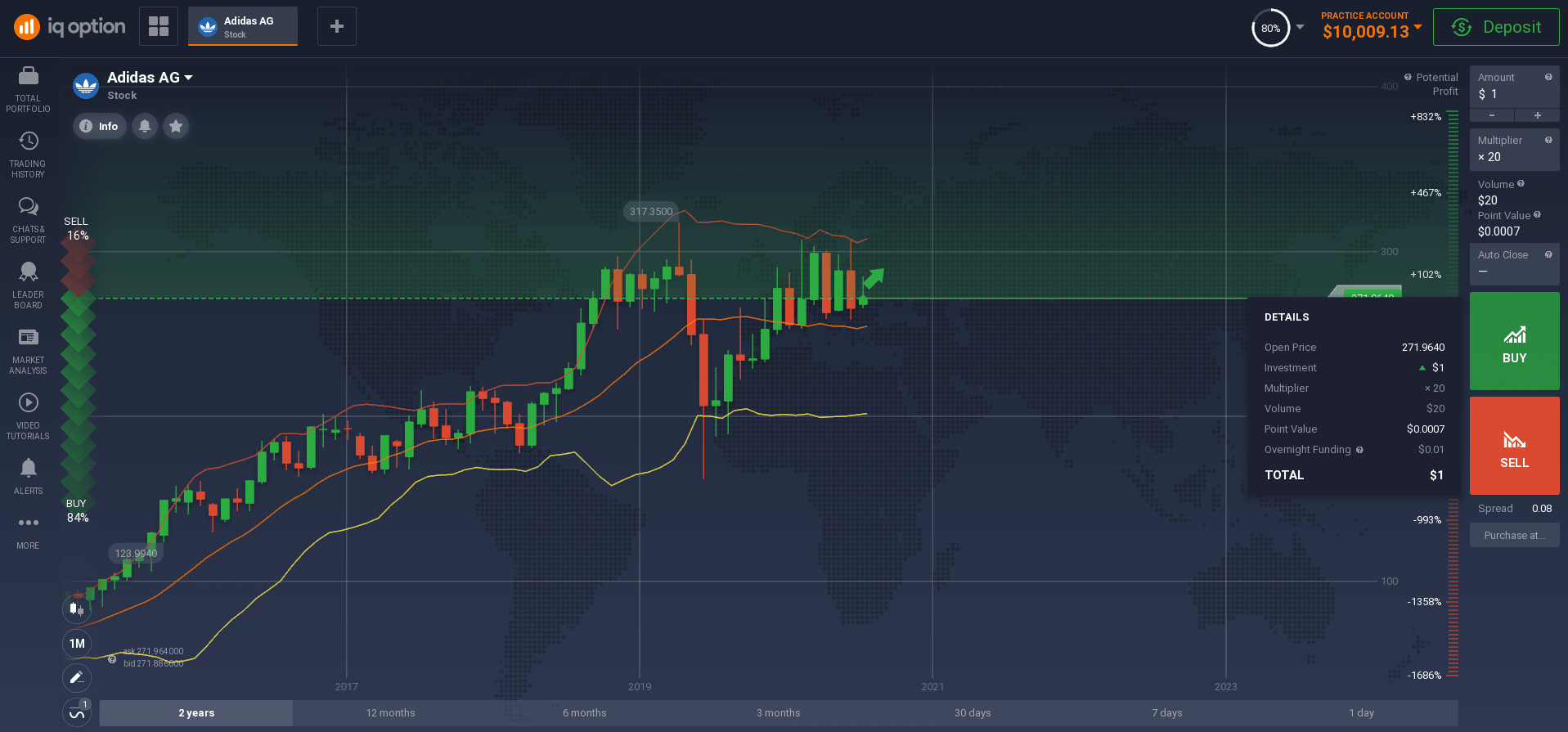 In 1993, Robert Louis-Dreyfus ' new CEO did an almost impossible job. Together with his partner, he realized that the nearly bankrupt adidas didn't need to reinvent itself, it just needed a new direction. He transformed the sleeping giant from a sales-focused company to a marketing-focused one, and put adidas back on the growth path. Six years after the company became a corporation, Adidas went public, and its new marketing slogan couldn't have summed it up better: "We knew then, we know now."
In 2000, when the new age began, Adidas again invented a new game. In addition to its sporty features, Adidas was the first in the industry to introduce a new lifestyle segment, focusing on sporty streetwear. In the following years, new partnerships were born with Yoji Yamamoto (2001) and Stella McCartney (2004), as well as exciting labels such as Y-3 (2003) and Porsche Design Sport (2007).
"Creating the New" is the strategy and attitude that drives Adidas into the future. The company works every day to inspire and empower people to use the power of sports in their lives.
The strategy translates this athletic competence into streetwear and fashion, because sport is an attitude and lifestyle. Everything the company does is rooted in sports. Since the brown shoe category was not the main one for this strategy, the Rockport brand was withdrawn from circulation in 2015. This allowed the company to reduce complexity and focus on the Adidas and Reebok brands. These brands are connected to consumers, so their success determines the success of the business. By creating something new, brands are getting closer to consumers than ever before. To achieve this goal, the plan focused on three strategic choices:
Speed: Become the first truly fast sports company-fast in meeting customer needs, fast in internal decision - making.
Cities: Six key cities where mind share, market share, and trend share are growing are identified: New York, Los Angeles, Shanghai, Tokyo, London, and Paris.
Open Source: Be the first sports company to invite athletes, consumers, and partners to become part of the brands.
2021 Adidas puts the consumer at the center of everything, recognizing his role in shaping industry trends: he strives to live an active and healthy life, he wants to mix sports and lifestyle, he is digital by default and sustainable by conviction. Successful implementation of such a strategy should increase brand confidence, enhance consumer experience, and push the boundaries of sustainable development.
The marketing hype is fueled by Adidas AG's innovative production methods: the Yoga collection, made from recycled ocean plastic; the Alphaedge 4D sneakers, which are produced using light and oxygen in a complex digital light synthesis process. The aggressiveness of Adidas AG advertising is also added by the collaboration with American celebrities, including: American rapper Pharrell Williams; musical group Run-D. M. C; American rapper Kanye West, from whom his wife leaves; singer Beyonce.
In its most recent financial statements, Adidas said it continues to make significant progress in improving the quality of its own products, which has resulted in increased customer satisfaction along with increased gross margins. In addition, it has reduced its financial obligations related to Adidas shoes. The reduction in fees is due to Adidas ' decision to divest its position in Ecko. The remaining attention of Adidas shoe buyers will soon be directed to net income and new innovative products.
How to invest in Adidas shares in Malaysia?
Currently, many people are thinking about how to invest in Adidas shares in Malaysia. Like many Asian countries, Adidas is a really big company with a lot of potential. If you are thinking about entering the stock market, then you may want to read some information about Adidas shares in Malaysia.
Adidas revenue from 2017 to 2020: Adidas AG generated more than $ 20 billion in revenue. Revenue is growing at a rate of about 9% per year. For three years, the growth rate of net income per share of Adidas is growing at 24% per year.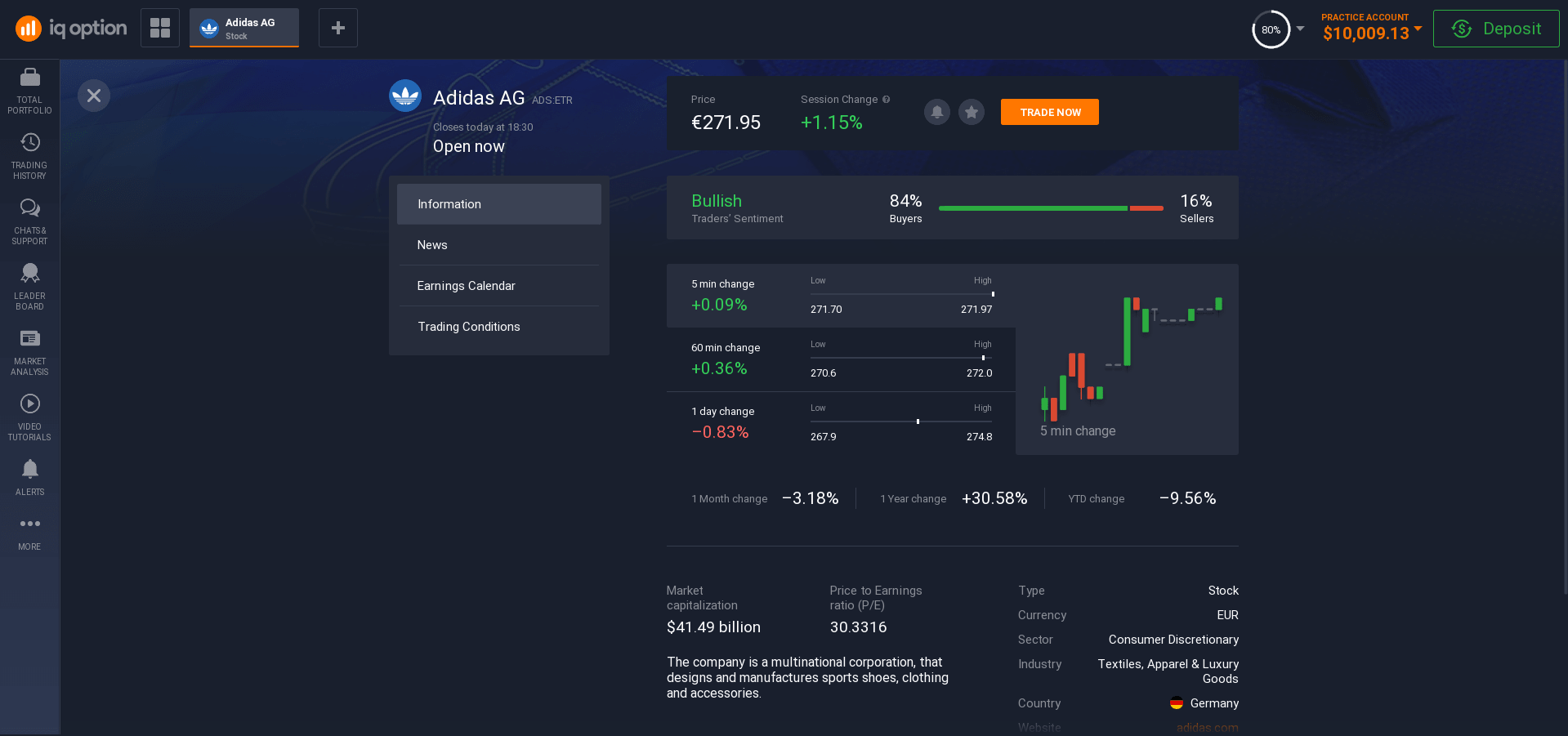 Buying Adidas shares in Malaysia is easy if you have a long-term investment plan, an understanding of the scope of investment and the ability to wait! For example, you may want to buy shares because you are planning to retire, or because you see this corporation becoming popular on a daily basis. Long-term investment is a type of investment for a period of more than one year, with a gradual profit and moderate risks. If you are making such a long-term investment, it is very important that you do your research.
In addition, it is important to think about how to invest in Adidas shares in Malaysia if you plan to invest in the short term. Short-term investments are investment activities that involve the investment of funds for a period of up to 12 months. Such an investment implies a quick return. Such investments are usually preferred by people who are inclined to make quick decisions and focus on certain indicators.
If you don't know where to start when considering investing in Adidas stocks, you can always turn to the internet. There are many websites that have information on how best to invest in stocks. Adidas is certainly a prime example of this. The first thing to consider is the risks involved. When you think about how to invest in Adidas stocks in Malaysia, you should consider all the advantages and disadvantages of investing in stocks. You should consider whether the company will develop in the near future.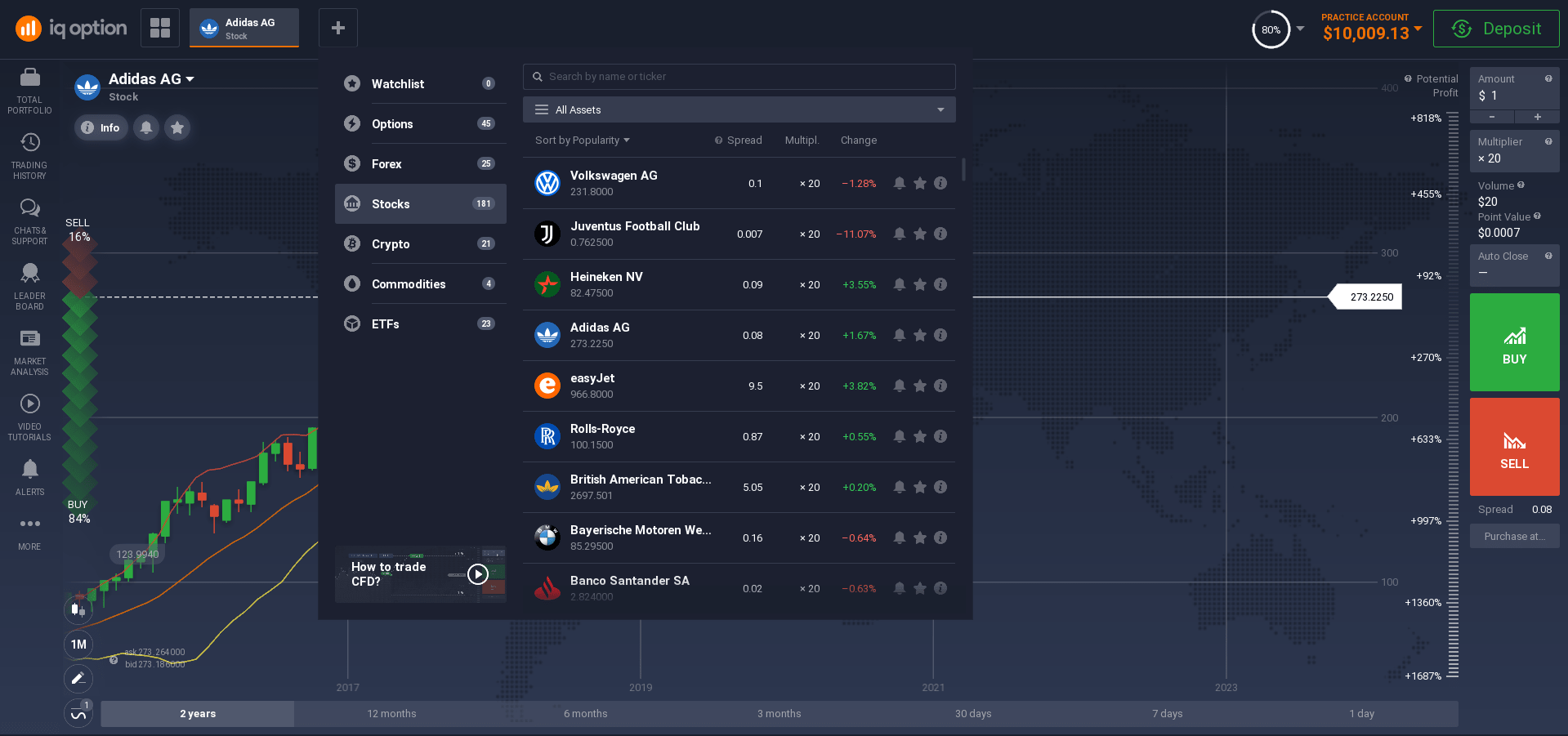 Before you start investing in Adidas stocks in Malaysia, you will have to do quite a bit of research before you start. This usually means that you will probably have to find a knowledgeable broker to help you start investing. The good news is that there are many such agents out there today. Many of them offer services that can help you find stocks that can be bought and sold cheaply. They will also give advice on what types of investments are best suited for long-term development.
The advantage of investing in Adidas shares in Malaysia is that you can start investing in them with a minimum deposit, without making too big a change to your current financial situation. As long as you are willing to hold your shares for some time, you will be able to profit from this kind of long-term investment. This doesn't always work with all types of equity investments. Some require you to sell your shares at a profit. Others need you to make larger investments to start generating any substantial returns.
Adidas shares are among the most sought-after investments in the European securities markets today.
Adidas has only two factories of its own, one in Germany and one in the United States. Almost all products are produced by 130 independent partner companies, which have a total of 289 factories. In terms of shoe production, 97% of the products are made in Asia. In 2018, 409 million pairs of Adidas shoes were produced. Shoes account for 58% of the company's sales. Clothing production is also concentrated in Asia (91%). Clothing accounts for 38% of revenue. The third category of products (balls, bags, etc.) is made mainly in China (38%). The largest factory is located in Turkey, it gives 18% of the products of this category. The sale of these products accounts for 4 % of revenue.
In order to learn how to invest in Adidas stocks in Malaysia, you will first need to have an understanding of the stocks and the business itself. There is a wealth of information on the world wide web that will help you learn more about this outstanding brand. Once you know exactly what you want to buy, you can call our technical support and discuss the details. They will answer all your questions and help you choose the most suitable option. The next step is to find an organization that trades on a stock exchange that provides shares at a reasonable price.
How to buy in Adidas shares in Malaysia?
In this article, we will look at how to buy Adidas shares in Malaysia, as well as how to open a trading account with a stock broker in Malaysia. First, what is a trading account? An account is your personal trading account with a broker, where your funds will be placed to conduct trading activities in the financial markets, created to facilitate trading in stocks. The account holder uses a trading platform that is located on the Internet or in the app on the phone.
The principal position of online brokers is to support all existing interests of the client. So, in addition to intermediary functions, trading training and reviews of the current market situation are provided without leaving your home.
After choosing a broker, you should decide on the type of account, the trading conditions on which will be the most optimal for you. Depending on the purpose and the set parameters, trading accounts can be real or demo (virtual). If you are just starting to invest in stocks, we recommend that you first create a demo account, trading on which is carried out not with real, but with virtual money. The opportunity to create such accounts is available on our platform, which is interested in creating the most favorable conditions for beginners.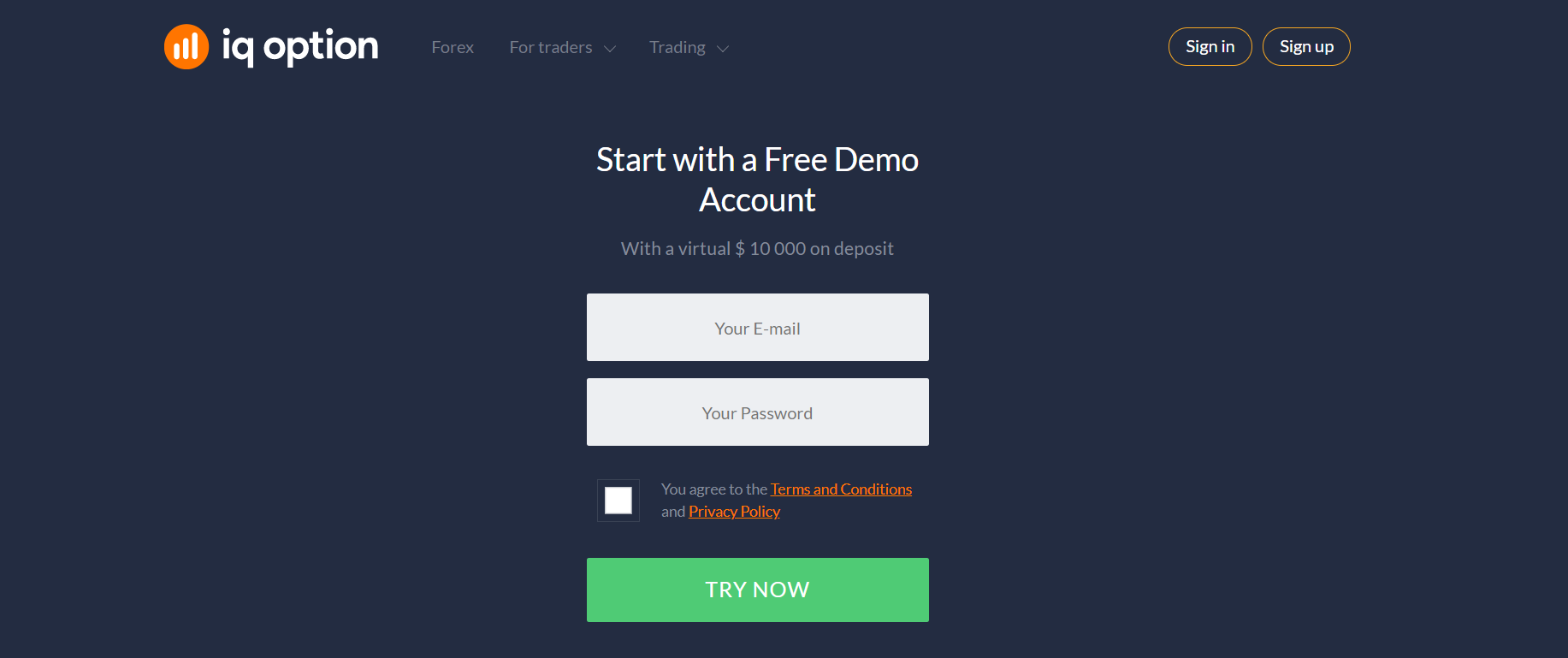 After registration, you will be offered $ 10,000, it is not real money, and you can not withdraw profit from it. But at the same time, it's a great way to get the experience you need without risking losing your money. Demo accounts are convenient primarily for people who are just starting to take their first steps on the exchange, who will be able to master the initial skills of working and get used to the functionality of trading platforms without any threats to the security of their funds.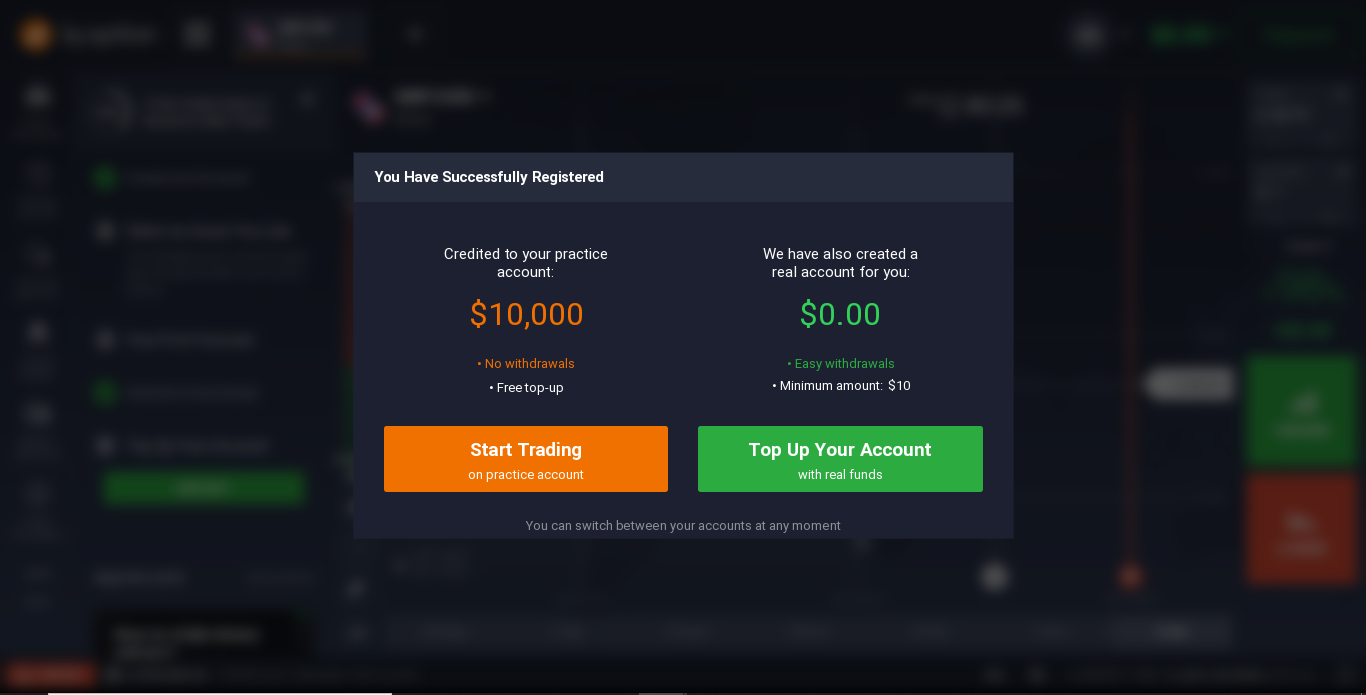 If you are confident in your abilities, we advise you to open a live trading account immediately. Just $ 10, and you are in the world of real investment. You can top up your account with a large amount, it all depends on your ambitions and experience. If you are willing to learn and are convinced that you can follow the instructions, then this may be a good option for you. Try it, and you will definitely succeed!
SIMPLE AND RELIABLE
MONEY WITHDRAWAL