What is StormGain?
The StormGain derivatives trading platform was founded in 2019 and is designed for easy and affordable cryptocurrency trading. The programme differs from other online platforms:
the ability to trade with a multiplier of up to 300x
easy to buy and store cryptocurrencies
instant exchange of cryptocurrencies
ability to trade with futures contracts for cryptocurrencies
multiple order types and trading tools, customizable buy/sell signals
All these benefits of the StormGain cryptocurrency derivatives trading platform allow traders to trade cryptocurrencies more efficiently.
StormGain is a simple and affordable cryptocurrency trading platform. This is a convenient solution for anyone who wants to make money on the growth or fall of rates, as well as on long-term investments in cryptocurrency assets.
StormGain is present on all devices and allows you to operate :
with 11 different cryptocurrency futures contracts
with a multiplier of 300x or invest in cryptocurrency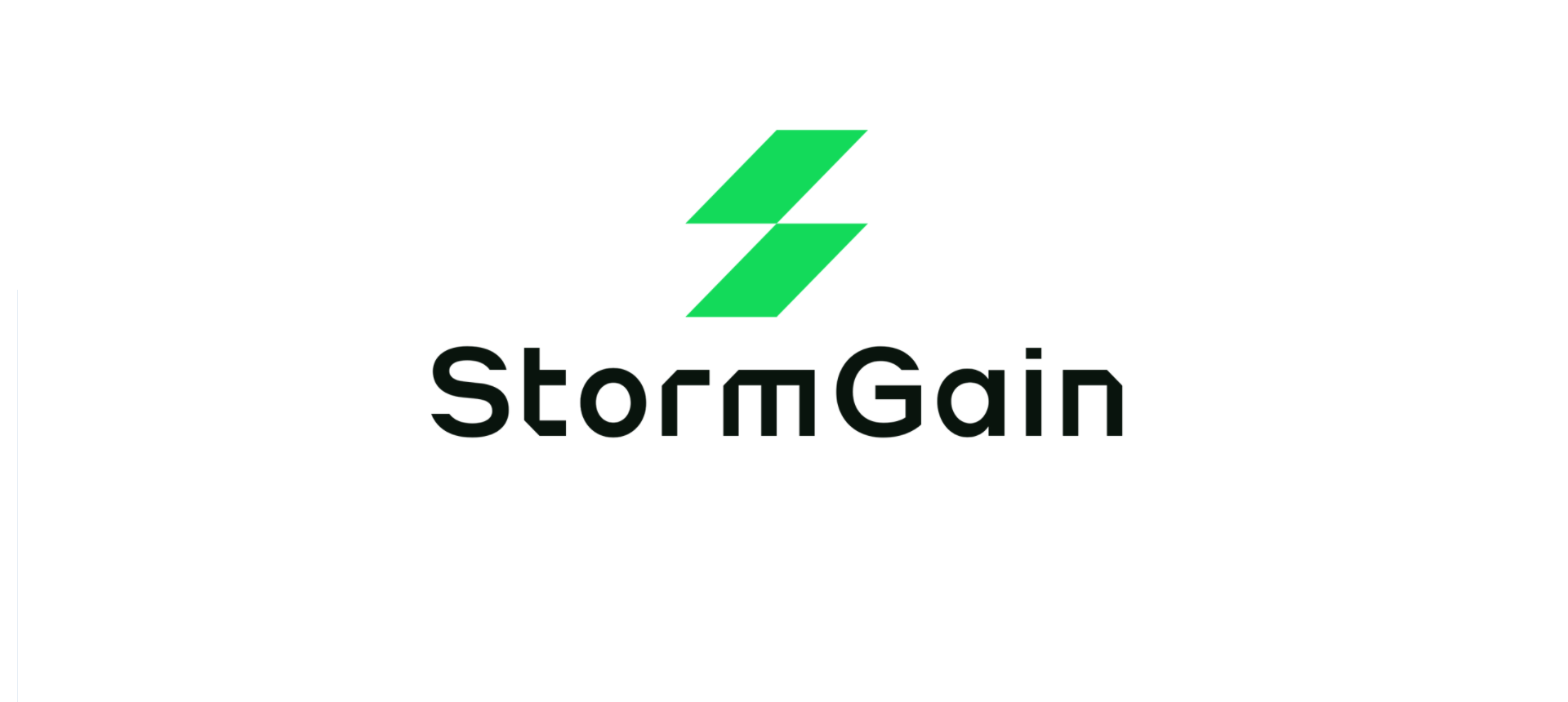 What are crypto derivatives?
A futures is a type of derivative, a commercial contract based on the price of an underlying asset. This contract allows traders to make money on changes in the price of the asset, bypassing the actual trading of the asset. It is a contract entered into by a trader to make a transaction based on the value of the underlying asset. Consequently, the contract price is comparable or identical to the market value of bitcoin. If bitcoin starts to appreciate, the contract price will also rise and vice versa.
The only difference is that the subject is the contract and not the bitcoin.
Types of derivatives: Futures, perpetual swaps, CFDs and options.
Advantages of derivatives:
Flexibility: Traders can profit from both rising and falling prices which is not possible when buying and selling the asset itself.
Large leverage: With leverage, traders can enter into trades which are worth much more than the amount of money they have available.

Control: Traders can make money on the price of an asset without owning it.

Low Entry Limit: The amount of funds required to open a trade can be less than the actual value of the asset.

Risk Management: Many traders can open up new tools for risk management by using derivatives.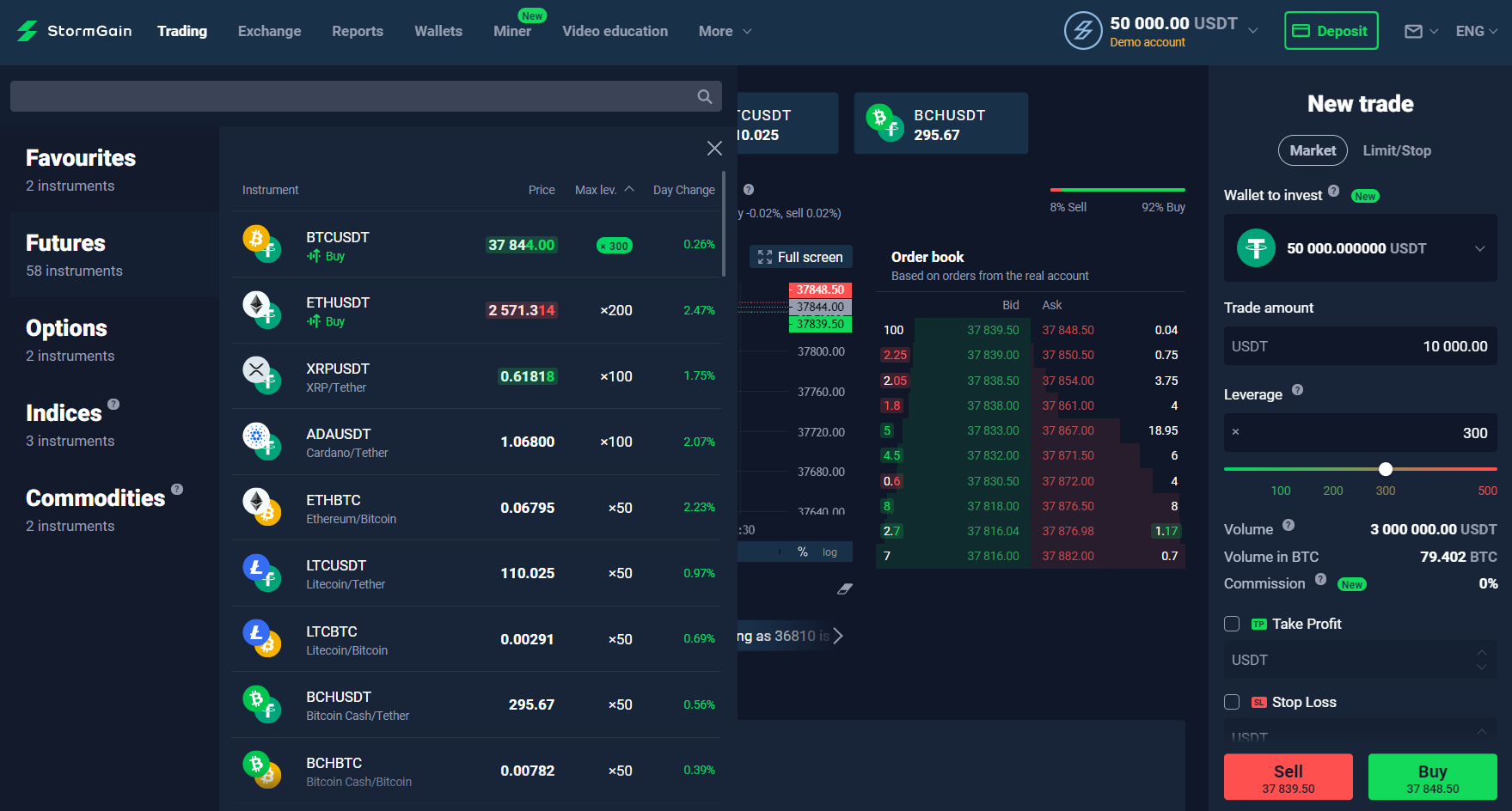 What is crypto derivatives exchange?
Derivatives can make millions on a single transaction, but they can also rob the owner of their entire fortune in a short period of time. Let's find out how a cryptocurrency derivative works, what a derivative is in simple terms, and what risks it carries.
How does cryptocurrency derivatives trading work?
A derivative is a financial contract for the future price of a security, cryptocurrency, good or service. The subject of such a contract is called an underlying asset. Sellers and buyers of derivatives do not own the underlying assets, but sell and buy the right to exercise the contract.
The most common underlying assets in derivative transactions are commodities, currencies, bonds, shares, interest rates and market indices, which are usually purchased through brokers.
Just like a classic stock exchange, crypto traders make money on changes in the price of the underlying asset. Since the future market price of the underlying asset is unknown, all traders assume the risk. If the commodity has fallen in price at the time of execution, the seller makes a profit and the buyer is left with a loss. If the price goes up, the buyer receives the profit.
To increase the profit trader uses the leverage - a loan provided by the exchange. The size of the leverage is proportional to the deposit made by the trader. Due to this, the trader can carry out operations on large sums. The size of leverage depends on the exchange. Most exchanges provide the leverage with commission.
There are four types of derivatives that are actively used by traders in both the classic stock market and the cryptocurrency market. Futures contracts (futures) are agreements between two parties to buy and deliver an asset at an agreed price and date.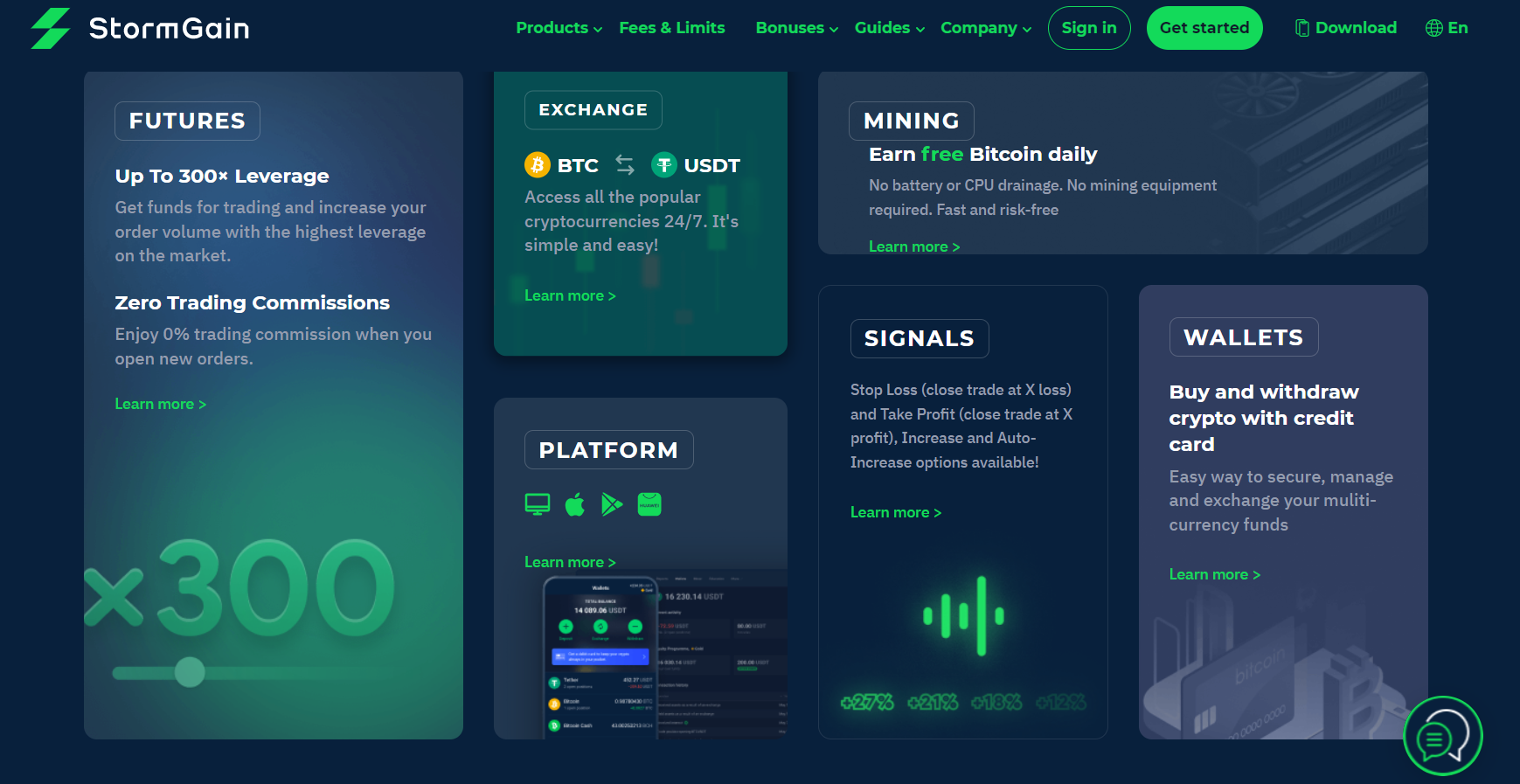 How to trade StormGain derivatives in Malaysia?
How to register?
To start trading derivatives in Malaysia, you need to register on the StormGain website. This can be done by anyone who has at least once filled in an online form. To register, simply enter your email address, and make up a password. Click the "I agree to the terms and conditions" checkbox and indicate that you are not a US citizen. Click "Create Account. You will then receive a link in the mail to confirm your email address. Your account is now immediately active and ready to trade.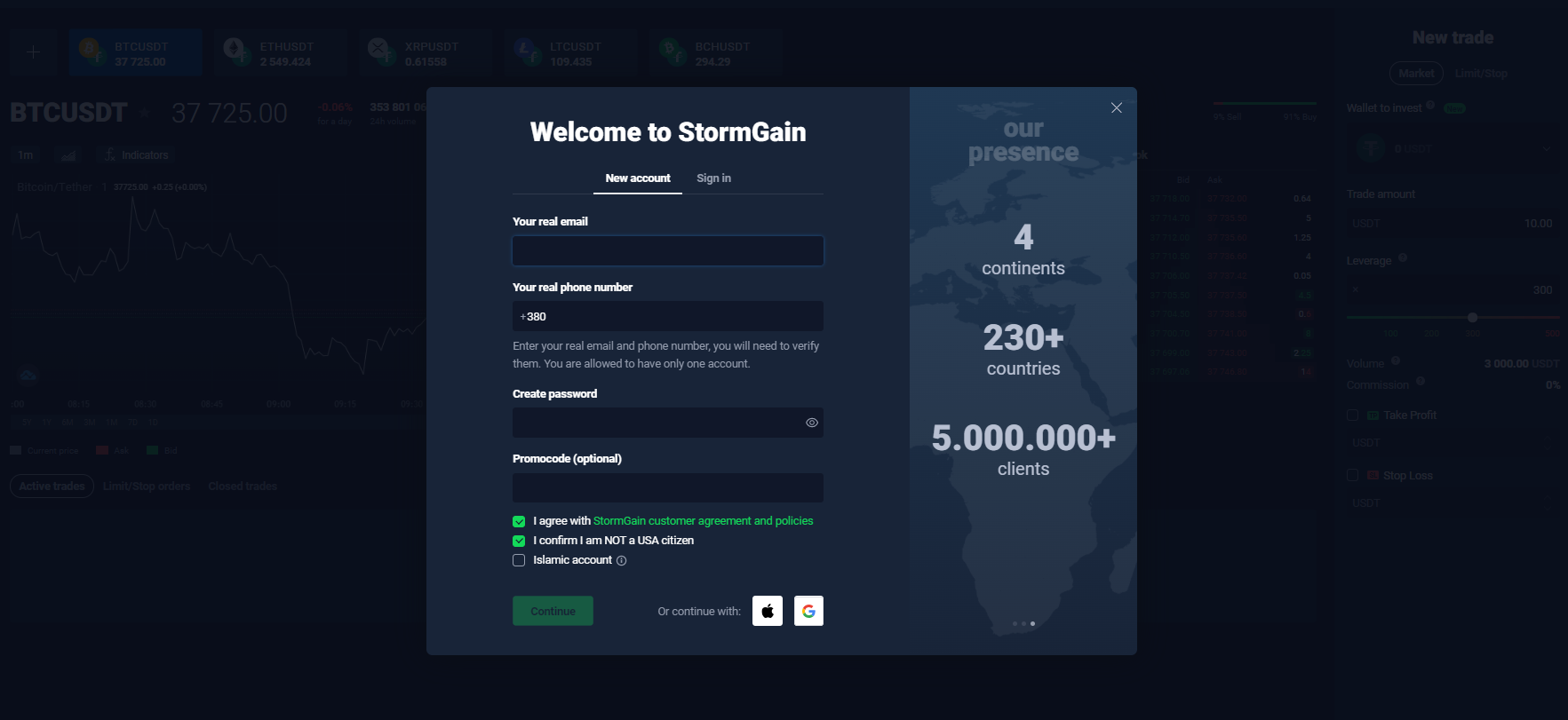 How to open a demo account?
The StormGain platform gives you the opportunity to learn how to trade derivatives on a free demo account. There is $50,000 in the training account for this purpose. You can quickly and easily switch between demo and real accounts as much as you like using the switch located in your personal menu. To use it, follow the steps below:
Login to your account.
Click on your account name (email address) on the right-hand screen.
Toggle the "demo account" button.
Click on "Yes".
You can now use the $50,000 StormGain demo account.
How to open a real account?
When you sign up for the Stormgain App, you automatically get access to both a real and a demo account. To switch from one account to the other, click in the profile management window and select "Real account" from the drop-down list.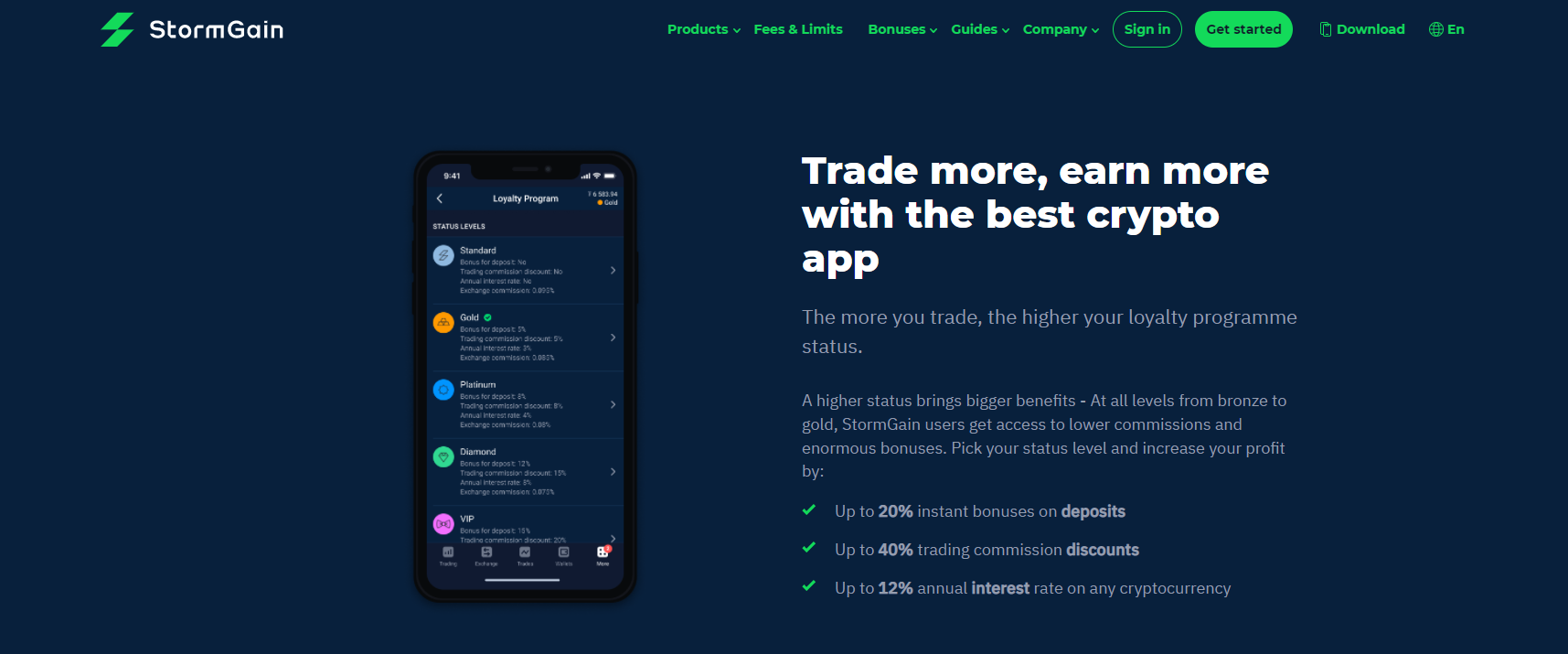 How to withdraw money?
You can withdraw your funds by transferring them to an existing cryptocurrency wallet:
Open your account in the app.
Go to "Wallets" and select cryptocurrency for transaction.
Select "Withdrawals "Enter your wallet address or scan the QR code.
Choose amount you want to transfer.
Select "Withdrawals.
Enter your 2-factor authentication code (you receive it via SMS or Google Authenticator).
Important:
Amount to be withdrawn must be at least 50 usdt (or equivalent in any other cryptocurrency).
The cryptocurrency of transaction should correspond to the cryptocurrency of the wallet chosen.
In case the amount of transaction is less than 50 USDT, the money will not be deposited to your account.
StormGain derivatives list
The following instruments are available for trading on the StormGain platform: 34 cryptocurrency pairs and indices. These include pairs with Bitcoin, Bitcoin Gold, Bitcoin Cash, OmiseGO, Ethereum, Ethereum Classic, IOTA, Cardano, Monero, NEO, Zcash, EOS, Tron, Litecoin, QTUM, Nem, Stellar and Dash.

How does StormGain crypto derivatives trading work?
Crypto trading is very complex and risky. Theory alone is not enough to succeed in this market. Trading is based on analysis, which comes in two main types: technical and fundamental. The first is about the charts. You have to study trends, price history and everything in figures. The second is about the news - keep an eye on cryptocurrency news sites to find out everything as quickly as possible. Crypto options differ from traditional options in that they are derivatives that allow you to trade on fluctuations in the price of the underlying crypto-asset without having to actually own the crypto-asset itself. When trading crypto options, you will gain or lose the difference between the opening and closing price of the position, depending on where it was traded when the crypto option contract was activated.
StormGain crypto options in Malaysia
StormGain gives you the ability to trade cryptocurrency options on a variety of crypto-assets. Crypto-assets that can be traded as options can be found in the options section of the platform, which is listed as a subsection of the specific crypto-asset. Here you will find different types of option contracts, such as calls and puts, as well as expiry dates and strike prices.
StormGain crypto options trading is growing in popularity in Malaysia.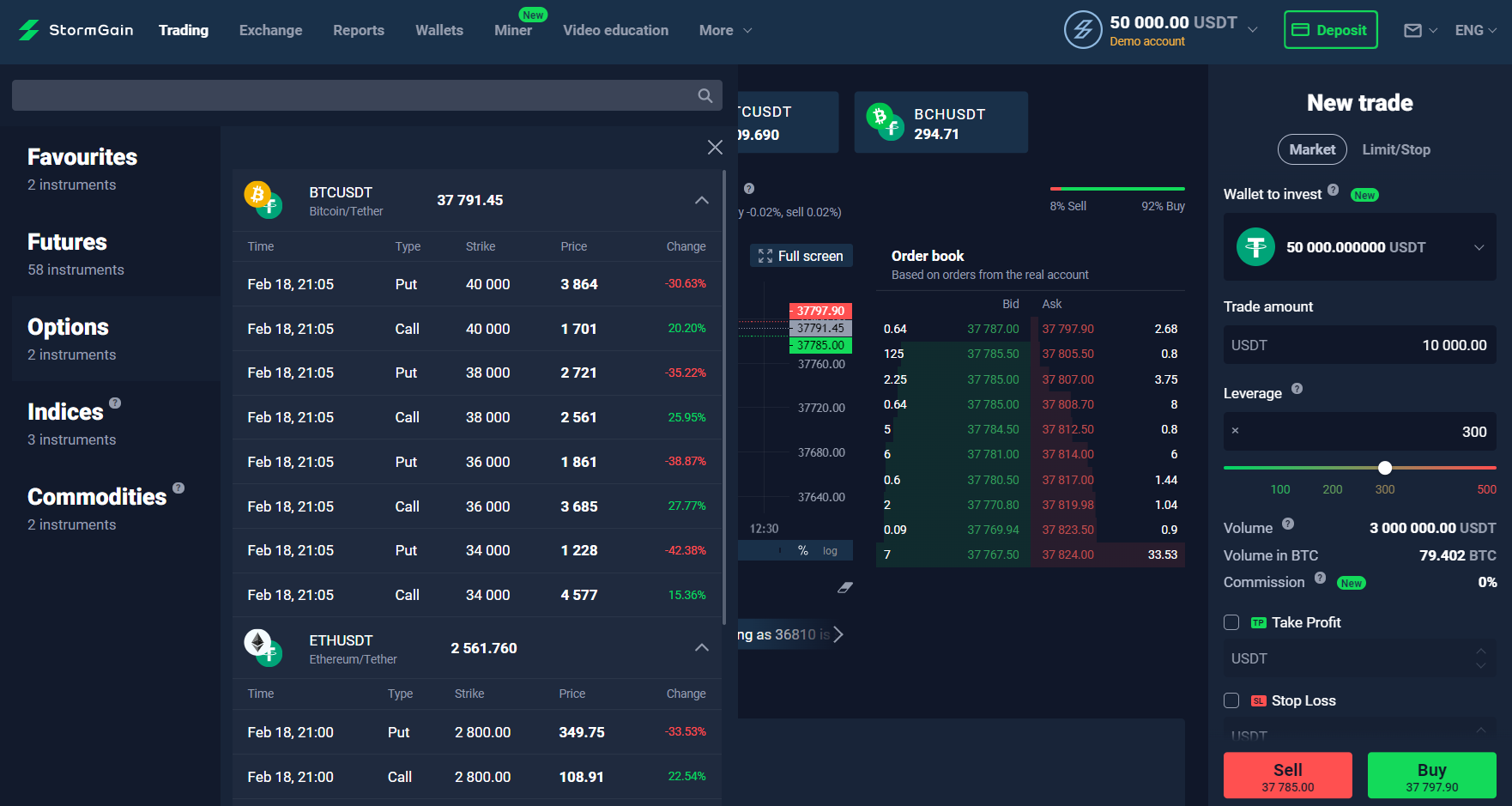 Alternatives to StormGain cryptocurrency derivatives
When choosing an exchange, be sure to study the terms of registration and withdrawal carefully. Preference should be given to large, well-known exchanges: they have more revenue, part of which can be used to improve security; their management is more difficult to commit a crime, because the identity is known to the public and financial regulators.
It is imperative to check online to see if the trading platform has received any complaints from users, has been involved in fraudulent schemes or has been subjected to hacking attacks. It is also important to make sure that the exchange has a high volume of trades and that it does not inflate it.
In terms of convenience, it is better to use exchanges which offer a wide range of tools. For example, stop orders, passive income for stacking coins, the ability to open deposits and other options.
If you are interested in making money trading cryptocurrency derivatives, the StormGain platform is a good choice. Open a demo account and see for yourself all the benefits of the platform!
SIMPLE AND RELIABLE
MONEY WITHDRAWAL