What is Phemex?
Phemex's motto is "Trade simple". The exchange is focused on trading cryptocurrency derivatives. The project leaders claim that this is the fastest platform for trading perpetual contracts. Phemex cryptocurrency derivatives trading platform offers its clients trading bonuses, including welcome registrations, passive income tools.The user can also buy a premium membership and get benefits when working with the exchange. Phemex was launched in November 2019. The official history of the company says that the outline of the project appeared in 2017. Then the founder of the site, Jack Tao, realized how poorly developed the cryptocurrency market was and decided to change it. Contract trading and spot exchange are available on the platform. Spot transactions account for a volume of $500 million every day. And together with derivatives, the volume of the exchange is more than two billion dollars every day. Phemex allows customers to create sub-accounts. In fact, this is a system of accounts within one profile. They are useful for users to share the total balance for each cryptocurrency or use a separate account for each trading strategy. Sub-accounts have found another use for corporate clients - they help to divide the work of several traders within a single company account. As for trading terminals, it can be noted here that they are very convenient and have a modular system. The following points can be attributed to the advantages of the exchange:
low commissions
fast verification
passive income on deposits
referral program
premium membership helps you save on commissions
Phemex derivatives trading platform is a young project, but the company has already received a lot of positive reviews and a good rating from traders.Users of this crypto exchange like legal security, relative anonymity and high liquidity of the platform.Buy Phemex cryptocurrency derivatives and start earning with Phemex derivatives in Malaysia now.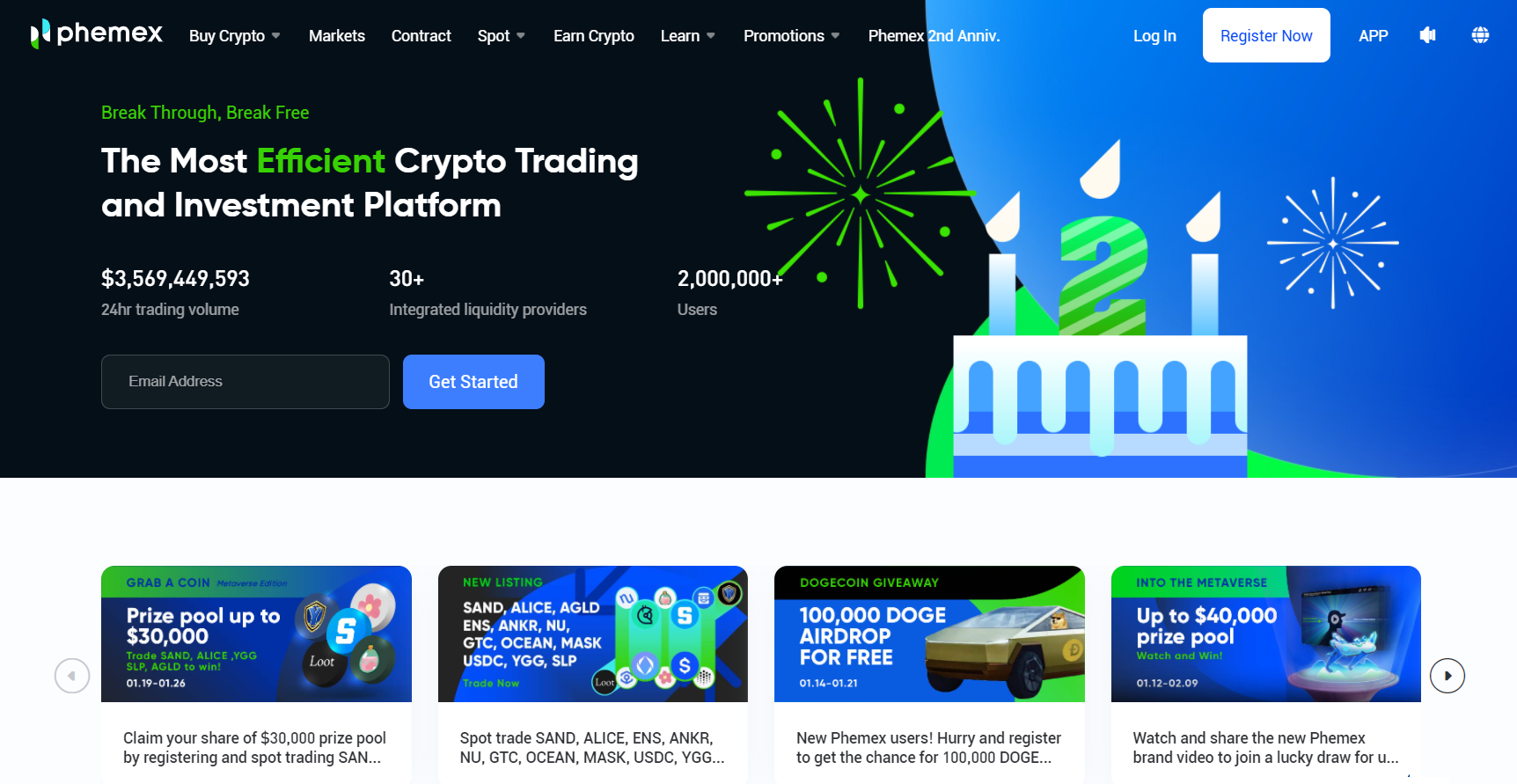 What are derivatives?
The derivatives market is a large segment of the financial system. With their help, investors neutralize risks in the stock markets, share and limit the negative consequences. Derivative financial instruments included in the investment portfolio allow you to reduce losses in the event of an unsuccessful development of the market situation. In other words, a derivative is an agreement between the parties by which they are obliged or entitled to transfer assets or funds on time or before it occurs at a certain cost.
Features of derivative transactions:
Urgency. The contract stipulates in advance the term for the delivery of goods (delivery agreement) or the implementation of cash settlements (settlement agreement).
A fixed price at which a futures contract will be executed. At the same time, derivatives, like ordinary securities, are bought and sold on the stock exchange, therefore they have their own market price, which is different from the price of the agreement.
High risk. Any futures contract is based on the assumption of a change in the price of the underlying asset. The lead time is usually a few months. Obviously anything can happen during this time. No investor can foresee the future.
Opportunity to earn more than conventional trading in securities.
The presence of the underlying asset.
The volume of the derivatives market is growing from year to year. In value terms, it significantly exceeds the value of underlying assets. Initially, the main function of derivatives was to protect against risk. With the growth of its popularity in trading, another possibility of using it has been added - earnings on speculation. Recently, the most popular are speculative transactions that have nothing to do with the actual supply of goods or securities under a contract. The main function of derivatives in this case is the opportunity to earn on price changes. Moreover, this can be done both on its increase and decrease. The essence of transactions is that one side assumes that the value of the asset will increase, while the other side bets on a decrease. As a result, someone ends up winning.
Hedging is insurance against losses. Let's say a factory needs regular supplies of raw materials to ensure uninterrupted production. But prices can change, so it would be wise to insure against this by entering into a fixed-term contract at current rates. If you draw up not one, but several agreements for different periods, then the plant will provide itself with raw materials in the long term and protect itself from changes in prices for it.
What is a crypto derivatives exchange?
Now there are not only crypto-exchanges that allow you to trade crypto-currencies, but there are also exchanges on which crypto-derivatives are traded.
A crypto derivatives exchange is an online platform that makes it easy to trade crypto assets.
Buy Phemex cryptocurrency derivatives and start earning now.
How to register?
To register on Phemex you need to do the following:
Click the button of the same name at the top of the page. You can also start creating an account directly through the form on the main page.
Enter your e-mail and create a password. If there is a referral code, it is also entered at this stage. Password requirements: at least 8 characters, numbers, upper and lower case.
Then click "Create an account" then go to the email to confirm it.
Enter the code you received.
Registration is completed and you can start replenishing your account.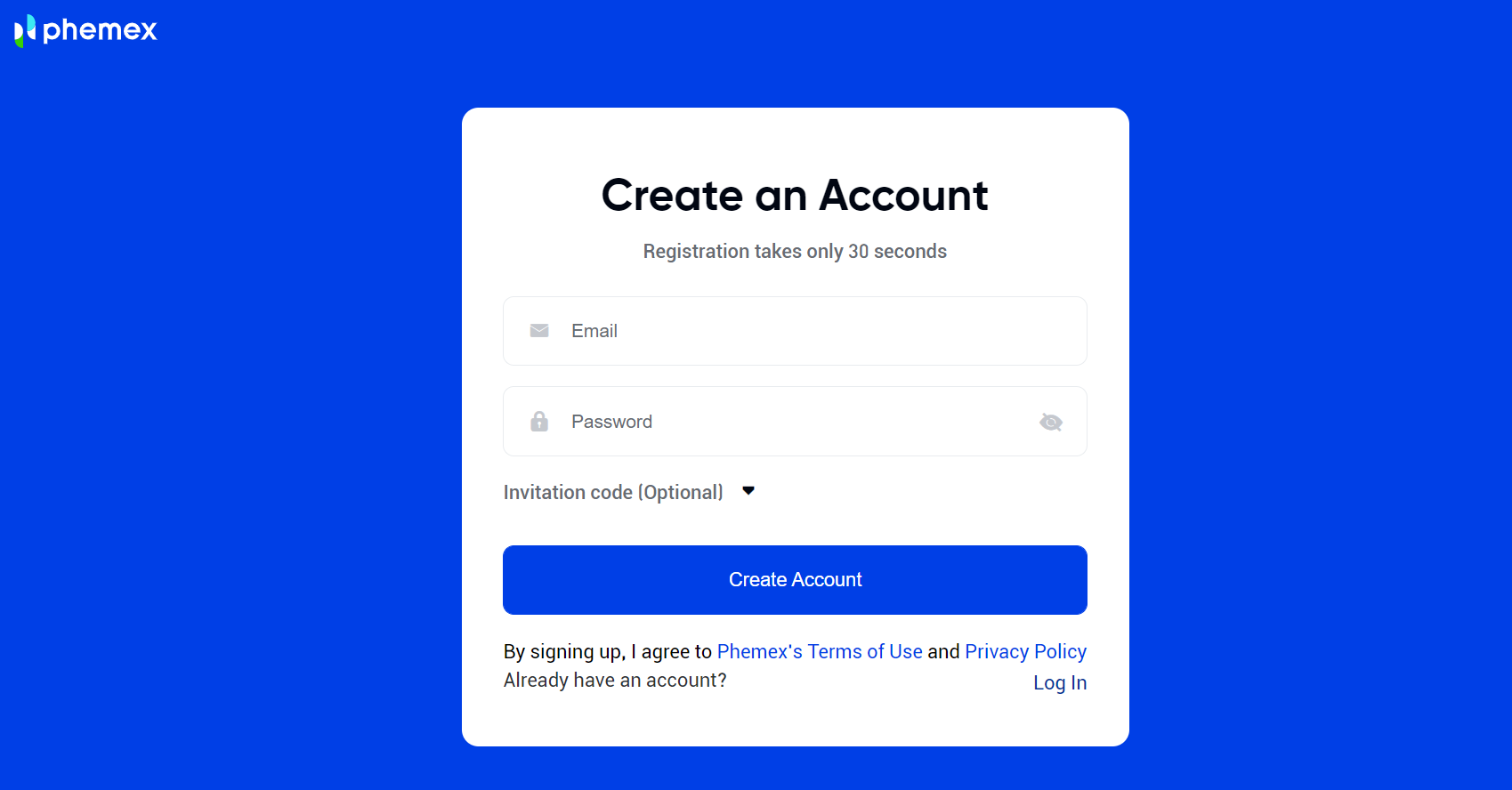 How to open a demo account?
Phemex cryptocurrency derivatives trading is available for any user, and if there is no experience, then you can use a demo account.
A demo account is a trading account on which you can trade with virtual money, in other words, it is a continuous practice, development and training.
Phemex gives a novice trader a chance to try his hand and get acquainted with the functionality without financial risks.
In the "Products" section, select "Test Mode Trading", after which you will need to enter an email address and create a separate account. You can use the same email address as in the main account. After that, virtual USDT will be issued to the user, with which can be practiced in spot and contract trading.
Phemex derivatives trading - will help you achieve your goals.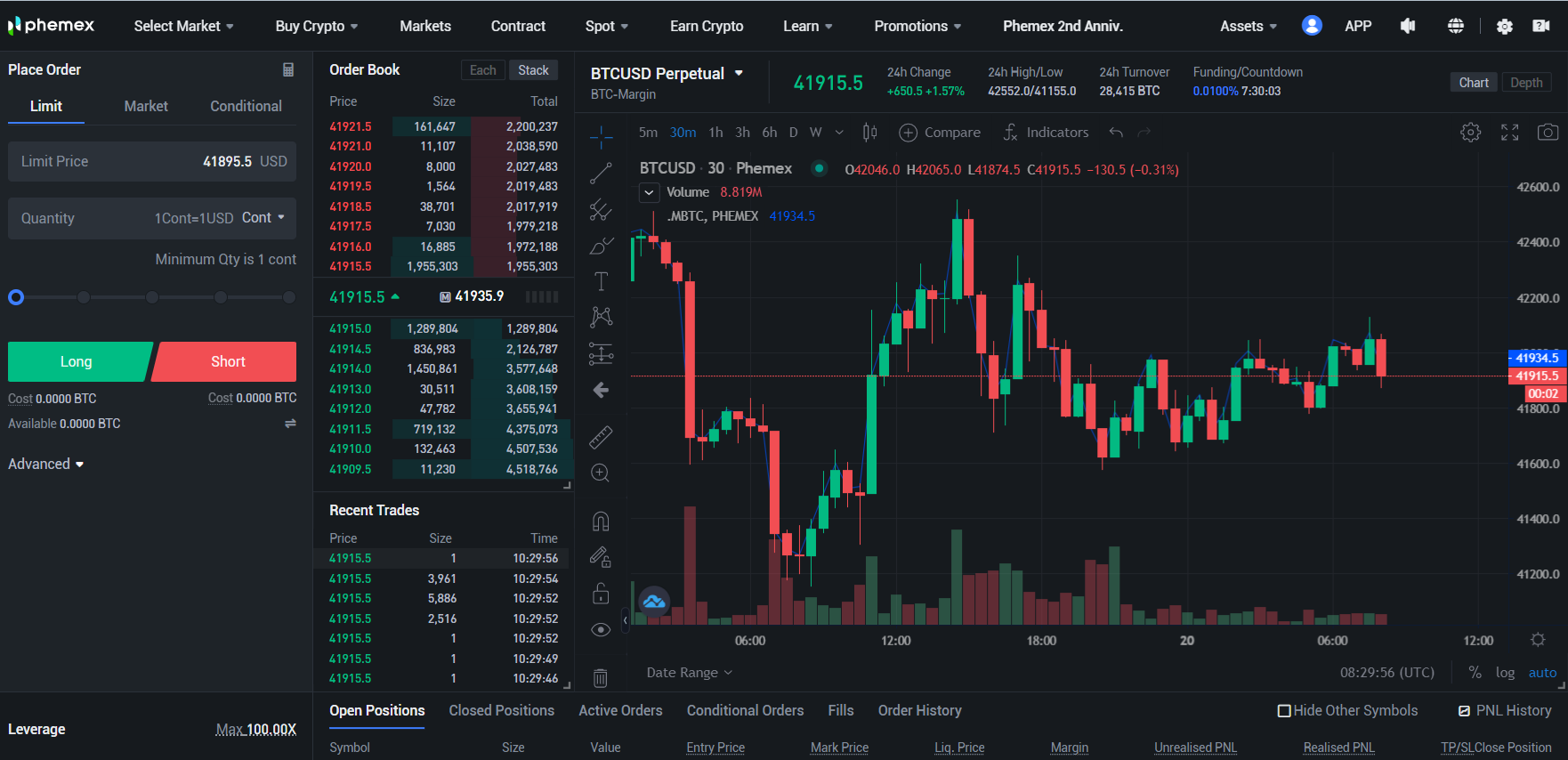 List of Phemex derivatives
The main asset here is BTC/USDT. This contract accounts for almost 90% of the total trading volume. In second place is Ethereum with Tether, there is only 3.5 percent. The third most popular pair is LINK/USDT, 2.9%. An important feature of Phemex is that there are no cross rates here, even for the main cryptocurrencies. All trading pairs are based on USDT. Accordingly, clients will not be able to sell conditional Ethereum for Litecoin. First, you will have to transfer Ethereum to USDT, and only then sell the stablecoin for Litecoins.
On the exchange, you can work with spot trading, contract trading, and you can also buy crypto and crypto futures.
It's worth noting that Phemex crypto futures trading is a common income.
A perpetual contract is similar to a traditional futures contract (an agreement to buy or sell a commodity at a predetermined price at a specified time in the future), but with one major difference: unlike futures, perpetual contracts do not have an expiration date, so you can hold a position for as long as you want. . In addition, perpetual contracts mimic a margin-based spot market and therefore trading occurs near the Index Price, this allows the client to increase the income from the trade, but it also means that the reduction in the price of the commodity is equal to your initial margin (percentage of the total amount of funds provided you as collateral) will automatically liquidate the capital and close the position.
Client assets are held in dedicated Phemex accounts and monitored in real time. This means that every deal is scrutinized in detail through a rigorous approval process. All assets are also regularly audited by an independent party. Our trading systems use a complex combination of risk management, algorithmic and quantitative analysis techniques.
The spot market is another service offered by the Phemex exchange, where you can trade (buy or sell) your cryptocurrencies with other users. Each transaction is settled immediately or "on the spot" as soon as it is completed, hence the name. All spot markets are made up of buyers, sellers and an order book. Buyers enter the market with a specific bid or bid price, which is the maximum amount they are willing to spend. Conversely, sellers enter the market at a specific ask or sell price, the lowest amount they are willing to sell their asset for.
Phemex crypto futures in Malaysia can be purchased at the moment, it will be a good investment.
How does Phemex crypto derivatives trading work?
First of all, you need to transfer funds to the appropriate trading account of the contract. Different contract trading accounts support different types of assets. For example, a BTC contract trading account requires BTC to be transferred from a spot wallet. Since Phemex does not currently support USD deposits, to transfer to a USD contract trading account, you must first convert the assets to USD in your spot wallet. Once the funds are transferred from the spot wallet to the contract trading account, you can start trading contracts.
Frequently Asked Questions about Phemex Cryptocurrency Derivatives
What is the Phemex Flexible Savings product?
The Phemex Flexible Savings product allows users to earn interest on their cryptocurrency holdings without any long-term commitment. The best feature is the ability to deposit and withdraw funds at any time while maintaining a good return on holding funds.
What is the Phemex Fixed Savings product?
The Phemex Fixed Savings product allows users to earn higher interest on cryptocurrencies invested over a specified period of time. Users must subscribe to this option for a fixed period of time before any earnings can be paid out. The yield is higher and more stable than the Flexible Savings Product.
How does the Phemex exchange make money?
Trade on the spot market and derivatives, make flexible or fixed deposits, take part in promotions and contests.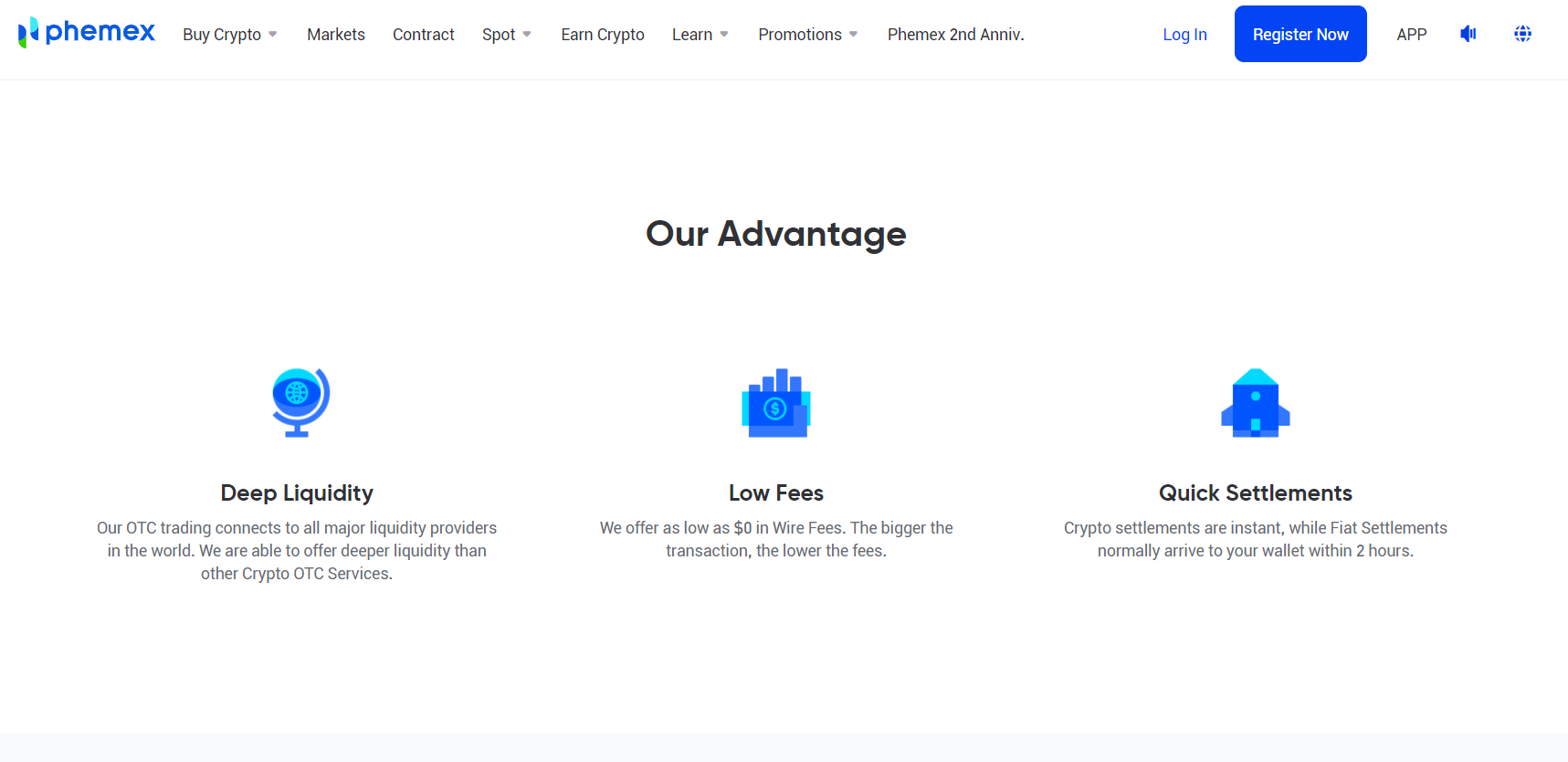 Conclusion
Phemex uses a two-factor authentication mechanism to secure all user accounts. The customer for the exchange always comes first and this also confirms the features and tools that have been developed with this philosophy in mind. In this regard, the development team is directly accessible and constantly collects feedback, comments and requests on social networks.
I would like to note that the company did not become a standard exchange, but focused on margin products and the derivatives market. Already today, Phemex is one of the leading perpetual contract operators. It is really convenient to work with this exchange.
SIMPLE AND RELIABLE
MONEY WITHDRAWAL