What is Gate.io?
Gate.io is an exchange operating in the market since fall 2017. The legal owner of the platform is Gate Technology Inc, registered in Virginia. The exchange offers clients a solid selection of altcoins and targets traders around the world. There are currently 15 languages ​​available on the platform.
Gate is not licensed in any jurisdiction. There is no exact information about the owners of the exchange. In fact, Gate.io is a renamed Chinese exchange Bter, which ceased to exist in the fall of 2017 due to the restrictions of the PRC regulator. When closed, the Bter administration recommended that users move their funds to Gate.io using their Bter credentials to log in to the new exchange.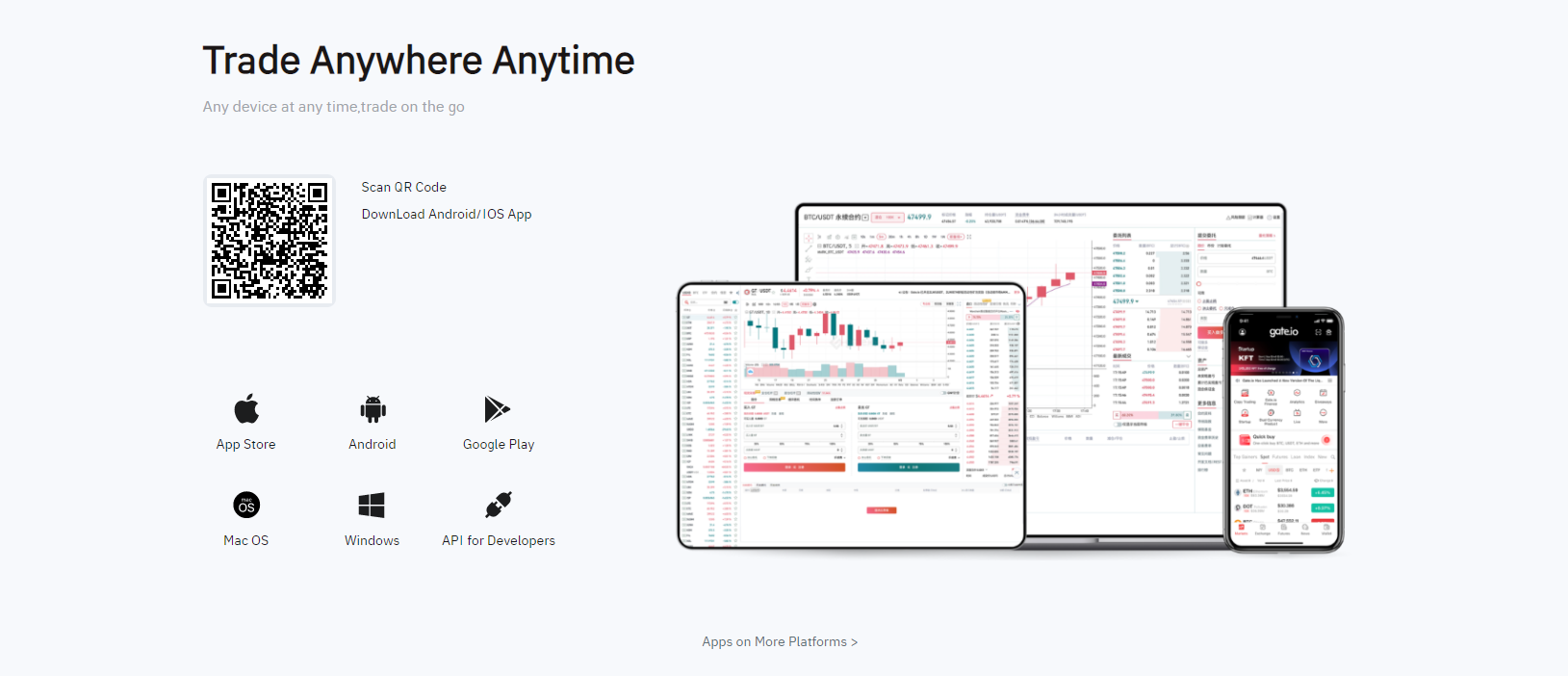 What are crypto derivatives?
A derivative is a financial instrument for making forward transactions, derived from and dependent on the price of an asset, but the price of the derivative is not a copy of the value of the underlying asset.
Financial market players use derivatives to hedge risks, as well as to speculate in order to make a profit. At the same time, both traditional financial instruments and cryptocurrencies can act as the underlying asset of a derivative.
There are many different forms of derivatives, but futures have become the most popular in the cryptocurrency market.
As with any financial instrument, each derivative has its own pros and cons.
Among the advantages are the following:
the opportunity to profit from the sale and purchase of a derivative asset at a low price;
providing leverage;
good scope for speculative trading;
hedging.
Negative points:
leverage significantly increases the risks and can lead to a quick loss of the deposit.
Derivatives are not easy to deal with. An investor who wishes to be successful in this market must first study and assimilate a large amount of information. Only after working on a demo account, you can proceed to trading on a real account.
What is crypto derivatives exchange?
Now, almost all major exchanges, in addition to spot trading, offer traders access to cryptocurrency derivatives. Therefore, all major exchanges can safely be called crypto derivatives exchanges.
The search for derivatives, instruments and trading conditions may differ on all exchanges. There are exchanges that offer a fairly large list of trading instruments. There are exchanges that offer a limited selection of cryptocurrency derivatives.
Also, the leverage and other trading conditions may differ significantly on the platforms. However, derivatives can be traded on all of these sites. The choice depends only on your preferences.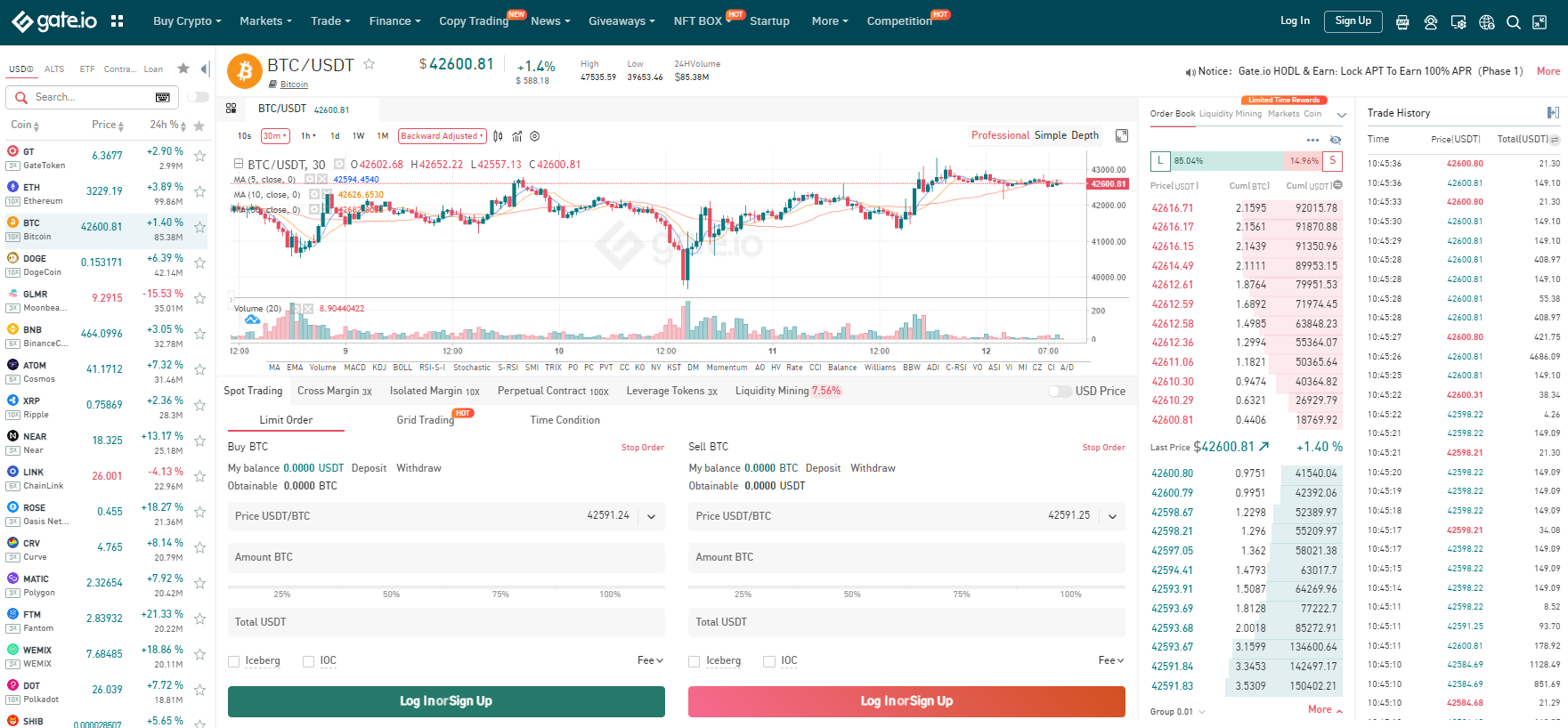 The way of trading cryptocurrency derivatives?
Nowadays, the popularity of derivatives is growing. They are effective tools for traders to manage risks and earn money. Therefore, it is very important to be clear about what derivatives are and how derivatives trading systems work.
With derivatives, traders have the opportunity to gain an edge in terms of risk management while increasing their income. Therefore, in recent years, there has been a great demand for derivatives.
Trading in derivatives is, at first glance, pretty straightforward. The trader places a short or long position depending on his expectations. If the trader makes the right decision, he should make a profit, the wrong decision will lead to losses.
But it is clear that not everything is so simple. It is often very difficult to predict the direction of price movement. High leverage can create additional risks. Therefore, before trading derivatives, you need to carefully study this direction of trading and first work on a demo account.
How to trade Gate.io derivatives in Malaysia
Gate.io is one of the platforms where you can start trading derivatives in Malaysia. At the same time, the trading platform is in high demand not only in Malaysia. At Gate.io cryptocurrency derivatives trading traders from different countries.
The popularity of the platform is due to its advantages:
Large selection of trading pairs;
Active listing of new ICO tokens;
Good liquidity in many markets;
Adequate trading commission;
Availability of a mobile application;
Additional security tools;
Airdrops and "discounts" on commissions;
Verification is optional;
Convenient interface.
As you can see, there are a lot of advantages. Therefore, traders choose this platform for trading. Moreover, it is very easy to start trading on Gate.io derivatives in Malaysia. We will consider the registration process below.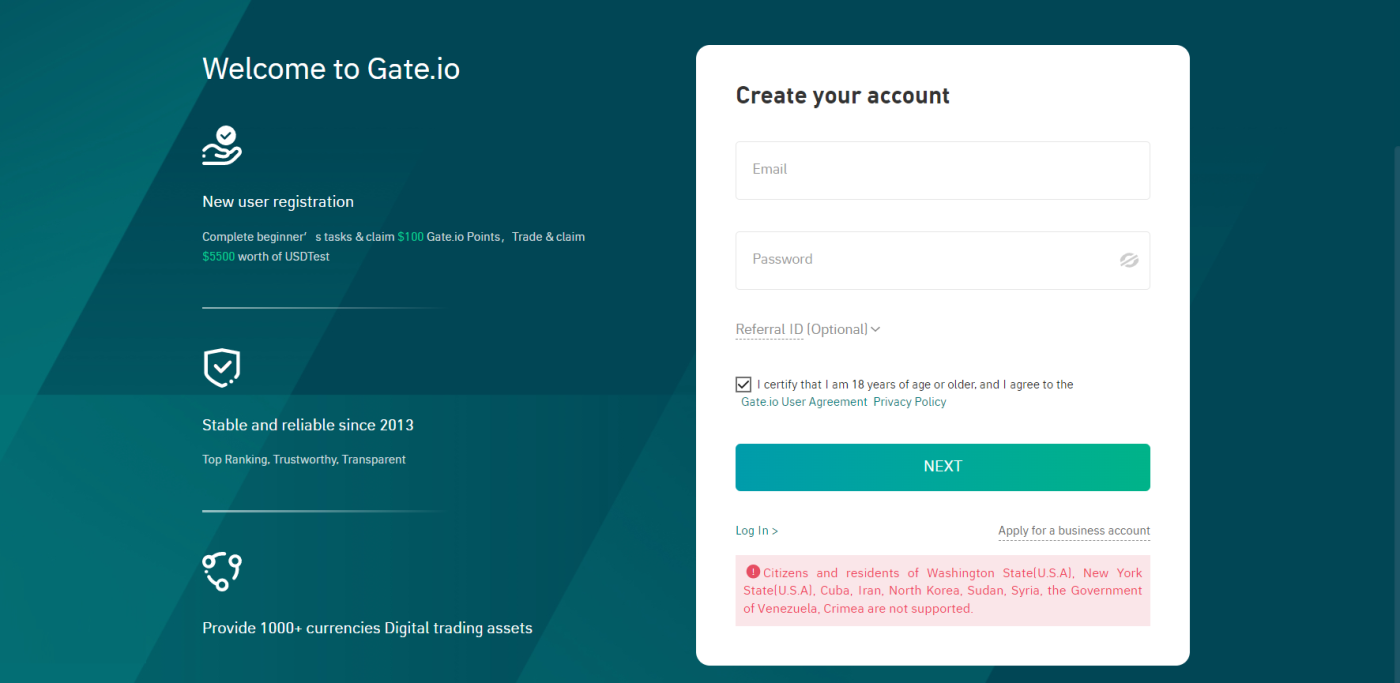 How to register?
To start trading on Gate.io derivatives in Malaysia, you must register on the platform. To do this, you need to click the "Register" button on the main page.
Next, you need to fill in the standard registration fields. Here it is worth considering the information that Gate.io derivatives trading platform does not serve citizens and residents of Washington State (USA), New York State (USA), Cuba, Iran, North Korea, Sudan, Syria, Venezuela and peninsula Crimea.
Verification on the Gate.io exchange is optional. But you will be asked to go through this procedure when withdrawing an amount over $1000 in cryptocurrency equivalent.
To pass verification on the site yourself, click on your profile and go to the KYC section in your personal account. The exchange asks to send a photo in which the user is holding a leaf with the user's internal ID and an expanded passport. Both state and foreign passports are suitable. Verification of documents takes from 20 minutes to several days. After verification, restrictions on the withdrawal of funds are removed. You can trade on Gate.io cryptocurrency derivatives in Malaysia without any restrictions.
How to open a demo account?
Not all exchanges distort clients' ability to open a demo account. The Gate.io derivatives trading platform provides such an opportunity. A demo account will become available after registering an account on the platform.
The demo account will be useful both for users who are new to Gate.io derivatives trading and for experienced traders.
How to open a real account?
A real account is opened automatically with registration on the Gate.io cryptocurrency derivatives trading platform. No additional action is required.
But to start trading on Gate.io cryptocurrency derivatives trading, you will need to fund your trading account.
How to replenish a deposit?
Gate.io crypto derivatives trading platform does not work with fiat. Deposit and withdrawal are available exclusively in cryptocurrency equivalent. To carry out financial transactions, use the Wallets section.
When you deposit funds, no commission is charged. The credits take place after the transaction has received the required number of confirmations in the blockchain. The minimum deposit for different tokens and coins is different. For more information, see the Gate.io crypto derivatives trading platform.
Once you have funded your account, you can start trading with Gate.io crypto derivatives in Malaysia.
How to withdraw money?
Withdrawals are carried out with fixed commissions. For example, for BTC it is 0.002 BTC. And the minimum withdrawal amount is 0.012 BTC. For other cryptocurrencies, other commission parameters and minimum withdrawal amounts have been set.
Check the relevant information on the Gate.io website cryptocurrency derivatives trading platform, as over time, the exchange may make certain adjustments to the commission and minimum withdrawal amounts.
Transfers within the exchange using Gate.io codes are commission-free.
Gate.io derivatives list
Gate.io cryptocurrency derivatives trading platform has a very large list of trading instruments that will satisfy the needs of even the most demanding clients. Also, the exchange regularly adds and expands the list of instruments that are available for trading. Therefore, the current list of instruments is worth looking at the Gate.io derivatives trading platform.
How does Gate.io crypto derivatives trading work?
The exchange trading interface is partially available on the main page. For the convenience of users, markets are sorted by popular currencies. Detailed information on the movement of the instrument, trading volume, current price, etc. is provided.
In fact, a client can start trading on Gate.io crypto derivatives in Malaysia right from the home page. There is a "trade" button opposite each instrument. Throw this button you will be taken to the web terminal. Here you can choose the type of derivatives and trading instruments.
There is a built-in search and the function "Favorites" (asterisk). The selected markets are then available in the My Markets tab.
The trading terminal looks standard. The default chart format is Japanese candlesticks, which can be switched to linear.
The graph is scaled in size as well as in time. Indicators and additional analytical tools such as Fibonacci levels, segments and so on are provided. To the left of the chart are global markets, to the right are cryptocurrency markets in alphabetical order.
The interface for conducting transactions on the exchange is standard. On the Buy and Sell tabs, you can enter both market and limit orders. Below is the history of transactions on the exchange. For convenience, you can select the price in USD. The order book and the general history of transactions in a pair are displayed on the right.
When making a deal, the exchange asks for the Fund Password.
In general, we can say that trading on Gate.io derivatives in Malaysia is quite convenient. The platform offers a user-friendly and intuitive interface.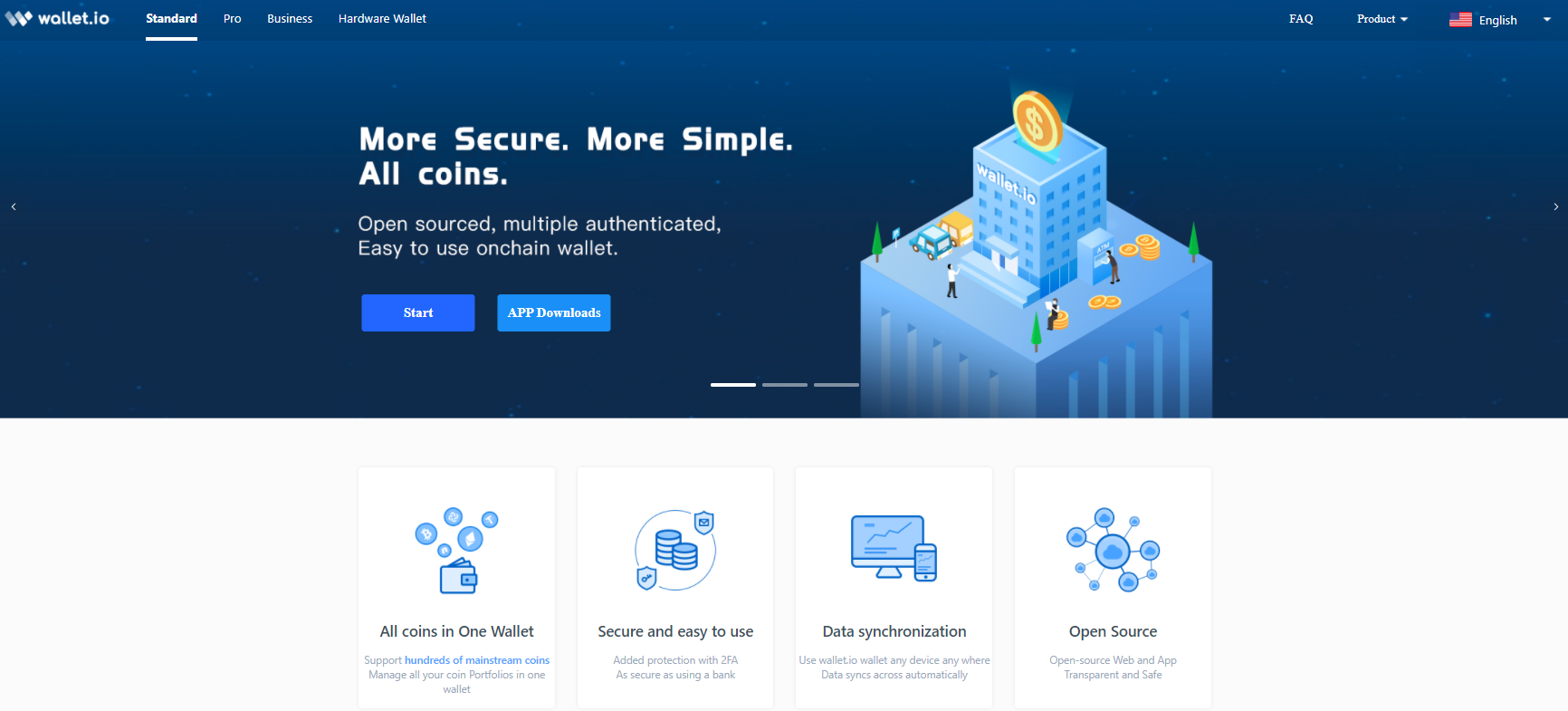 Alternatives to Gate.io cryptocurrency derivatives
Many platforms now offer the ability to trade cryptocurrency derivatives. Therefore, the list of Gate.io competitors is very large. It makes no sense to consider any separate sites. In order to understand this or that platform suits you, you need to register and work there.
Overall, Gate.io does not look worse than its competitors. The site provides an extensive list of trading instruments and offers a good user interface.
The platform provides a fairly high level of security. The site uses an SSL certificate, cold wallets for storing cryptocurrencies and offers users additional security tools:
Two-factor authentication via Google Authenticator;
SMS confirmation;
Email notification;
Session history keeping with indication of login IP addresses, session duration.
The site has a special section for creating tickets. To go to it, select Help -> Support. Click Submit a ticket for a new ticket, or you can click on the question mark in the upper right corner or at the bottom of the layout.
The support accepts tickets in English and other languages ​​of the site. Response time: from a few hours to a week.
SIMPLE AND RELIABLE
MONEY WITHDRAWAL