AAX is the world's first crypto exchange to use LSEG Technology. AAX cryptocurrency derivatives trading platform allows you to trade cryptocurrency really quickly!
AAX derivatives trading platform was officially launched in November 2019 after more than 18 months of research and development.
AAX cryptocurrency derivatives trading platform is an institutional-level cryptocurrency exchange where you can buy and sell Bitcoin (BTC), Ethereum (ETH), Cardano (ADA), Solana (SOL), Dogecoin (DOGE), and other digital assets. It has over 2 million customers worldwide.
Key features are:
Market access: 24/7 real-time price updates on Bitcoin, Ethereum and other popular digital assets.
Fast buying and selling of cryptocurrencies; support for 20+ fiat currencies.
Spot trading: 100+ popular spot pairs. Ultra-low latency - real-time settlement.
AAX crypto futures trading: Wide range of open-ended futures available in BTC and USDT. High leverage and auto-liquidation.
P2P trading: fast and secure, real-time settlement.
High yield cryptosavings and DeFi farming.
24/7 professional online customer support.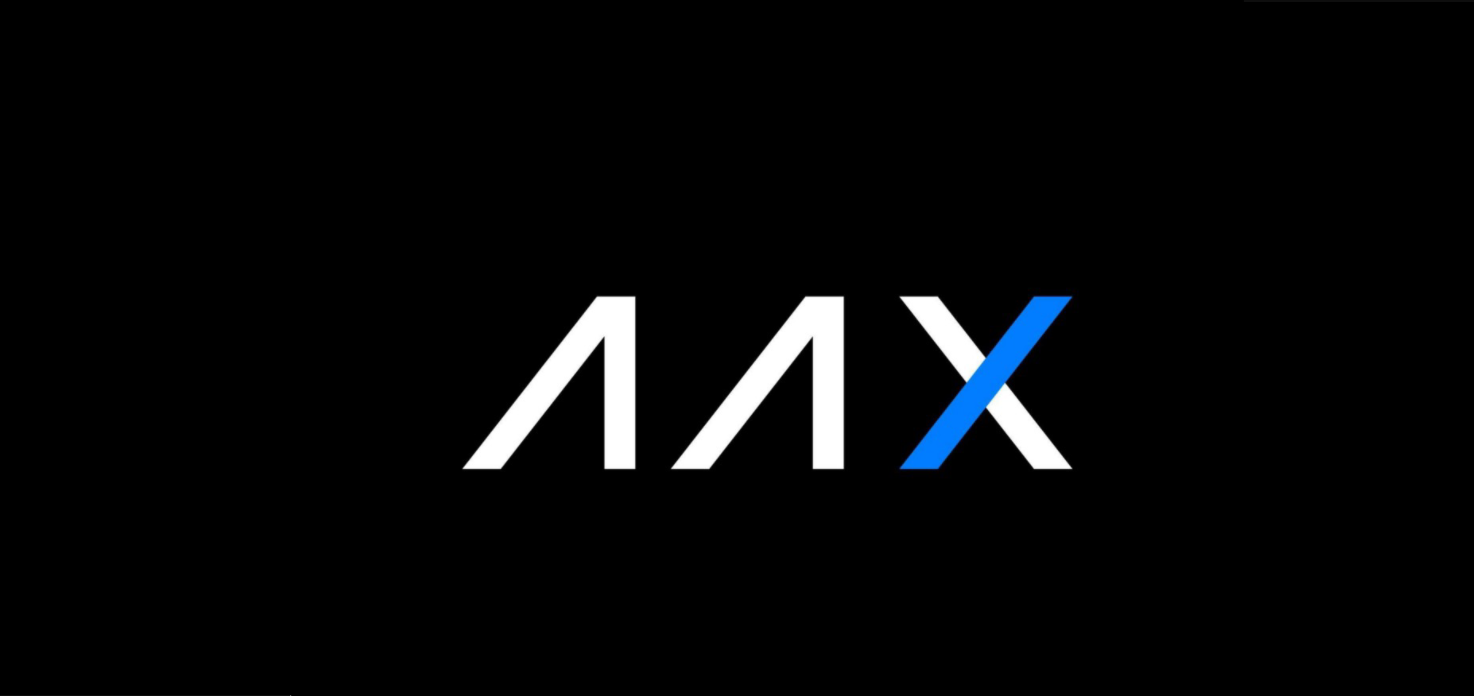 The goal of the project was to create a digital asset exchange which would not only appeal to a lively retail trading community but also stand up to regulatory scrutiny and appease institutional participants in finance.
The exchange brought together professionals from the crypto world, creative arts, and from more corporate settings such as HSBC, IBM and JPMorgan to build a world-class exchange, suitable for both retail and institutional investors.
With offices across Asia-Pacific, AAX's 200-strong team is led by CEO Thor Chan. Chan has successfully led AAX to become the foremost institutional-grade exchange in the region drawing on his experience as Deputy COO at FDT Group, product management roles at App Annie and Microsoft.
A strong team, proven technology and a strong commitment to security, market integrity and performance: we believe that as the industry continues to mature and regulation really starts to take root, these elements will be key to success, long-term continuity, and mainstream adoption.
The key to success of AAX defintely are proven technology, strong team and a high commitment to security, market integrity and performance.
In addition to conventional asset trading, the crypto market offers the opportunity to use various financial instruments. One of them is crypto derivatives, which are essentially a contract between a buyer and a seller for the future value of a digital asset. The participants in this transaction do not own the underlying asset for which the contract is drawn up. In this case, the subject of the transaction is the right to execute the contract.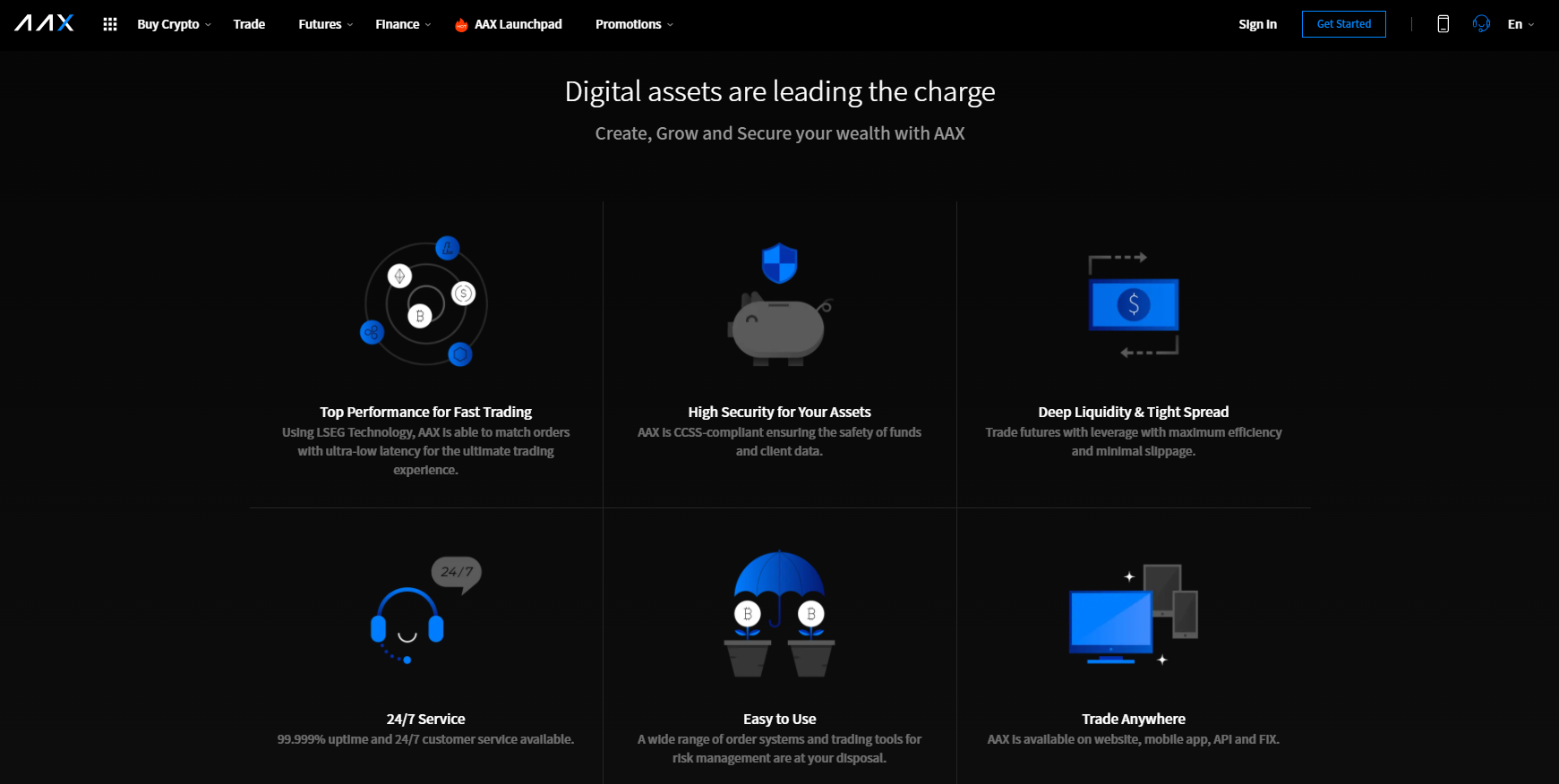 What exactly are cryptocurrency derivatives, and why do we need them?
Financial derivatives based on cryptocurrencies are known as crypto derivatives. Simply described, it is a contract tied to the value of a single digital asset or a basket of coins.
A bitcoin-based derivative (BTC) is an example of a derivative that is linked to the movement of the coin's price.
Crypto derivatives can be used to invest in cryptocurrencies without having to buy them directly. Institutional investors, in particular, would benefit from such a deal.
The fact is that huge investors are concerned about transactional legality. Because the financial instrument does not entail direct connection with digital assets, it is possible to make large-scale trades in the crypto derivatives market without concern of breaking the law.
How do AAX cryptocurrency derivatives work?
The parties: the buyer and the platform on which crypto derivatives are traded, conclude an agreement to buy or sell the asset under certain conditions. All details of the transaction are fixed in the contract.
It is important to clarify that the term crypto derivatives hides a whole group of financial instruments with their own features.
They share a common principle - the formation of agreements on a transaction that will actually occur in the future.
The working principle of most crypto derivatives can be explained with the help of an example:
Bitcoin is worth $30k. David believes that in two weeks the bitcoin exchange rate will rise by $5k. On the trading platform he sees a derivative contract to buy a certain volume of coins at the current price, which can be concluded for the term of his interest.
With his help, David can get bitcoin at $30 thousand on a certain day, regardless of changes in the price of the asset. Even if BTC goes up to $50k during that time, the contract will still provide him with coins at a predetermined price.
David makes arrangements with the platform to work with the derivative. Fortunately, bitcoin did rise by $5k in a given period of time.
After the expiration (the expiration of the agreements), David actually becomes the owner of the contract for the asset, worth $35 thousand, while he paid $30 thousand. The difference between the purchase price and the current value of the cryptocurrency is his income.
Popular AAX derivatives in Malaysia
There are different types of cryptocurrency derivatives in the digital asset market. Here's a look at the most popular ones.
AAX crypto futures in Malaysia
Cryptocurrency futures are contracts that contain obligations to sell or buy the asset in a predetermined amount at a certain price. The financial instrument allows to protect investors from the negative consequences of fluctuations in the rate of the asset of interest.
There are various futures on the market. Including bitcoin-based instruments and Ethereum, the second most capitalized cryptocurrency, are available to investors.
Many popular platforms trade futures based on digital assets.
Options on cryptocurrencies
An option is a contract that gives the buyer the right to buy (call option) or sell (put option) a cryptocurrency at a predetermined timeframe at a certain price.
You can make money on cryptocurrency options if the rate of the asset to which they are linked moves in the direction predicted by the buyer.
Exchange traded funds (ETFs) based on cryptocurrency
An ETF is an exchange traded fund (Exchange Traded Funds). Here's how it works:
An exchange-traded fund purchases a specific cryptocurrency, such as bitcoin.
The current price of the assets controlled by the fund will determine its value.
The fund offers investors to buy its shares. In this way, market participants get the opportunity to invest indirectly in cryptocurrency.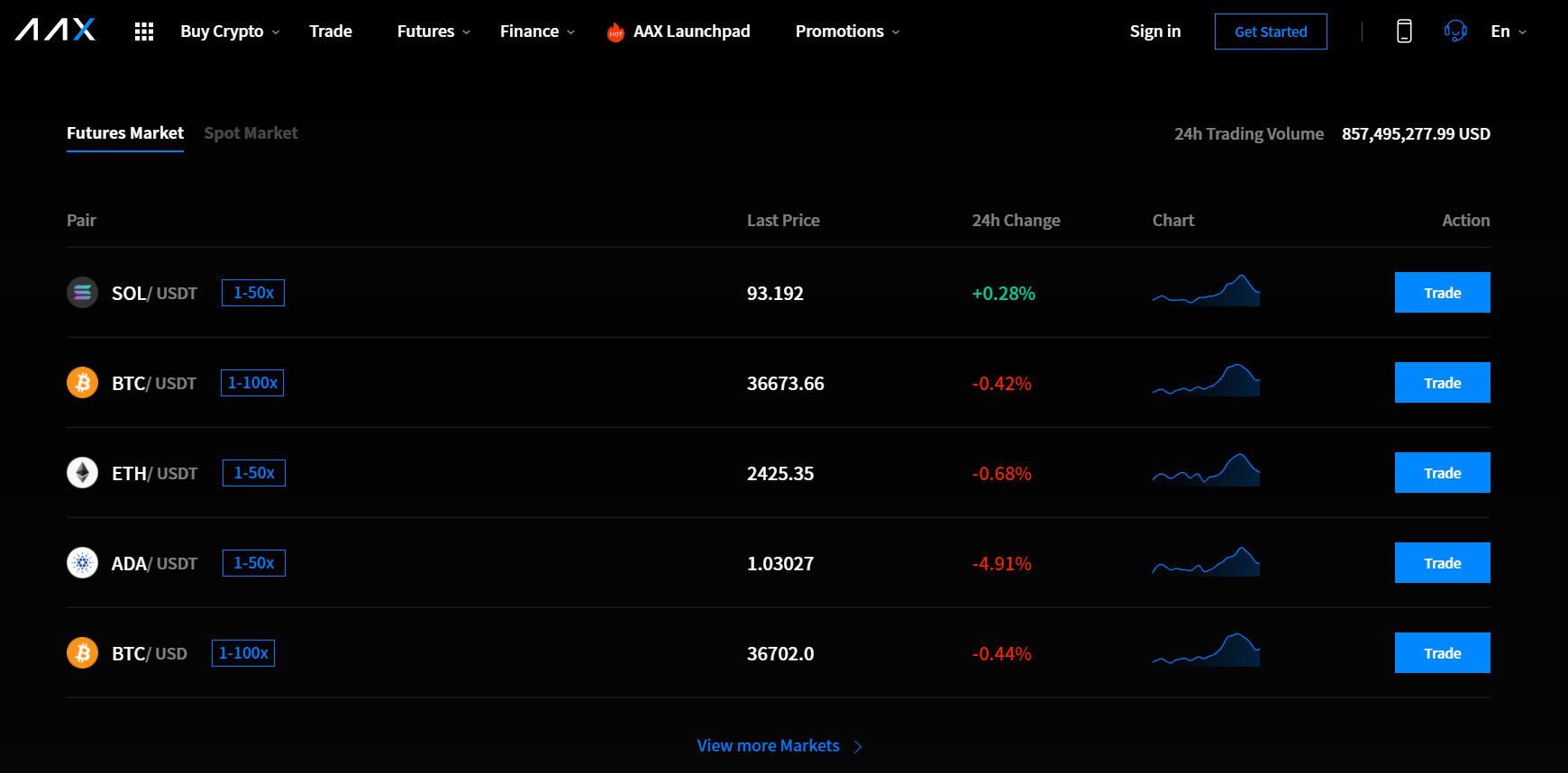 How to start AAX derivatives trading?
To get access to the full list of instruments and start making transactions, you must be registered on the platform. To do this you will have to:
Go to the official site of the system and click on the button "register".
Specify your email address, password, and promo code, if any. Additionally, the registration by cell phone number is possible.
To agree with the terms of use and click "register".
Confirm the wish to create an account in the system by clicking on the link or by entering the code for activating an account that will be sent to your phone.
When the registration is completed, you can immediately log in to your account.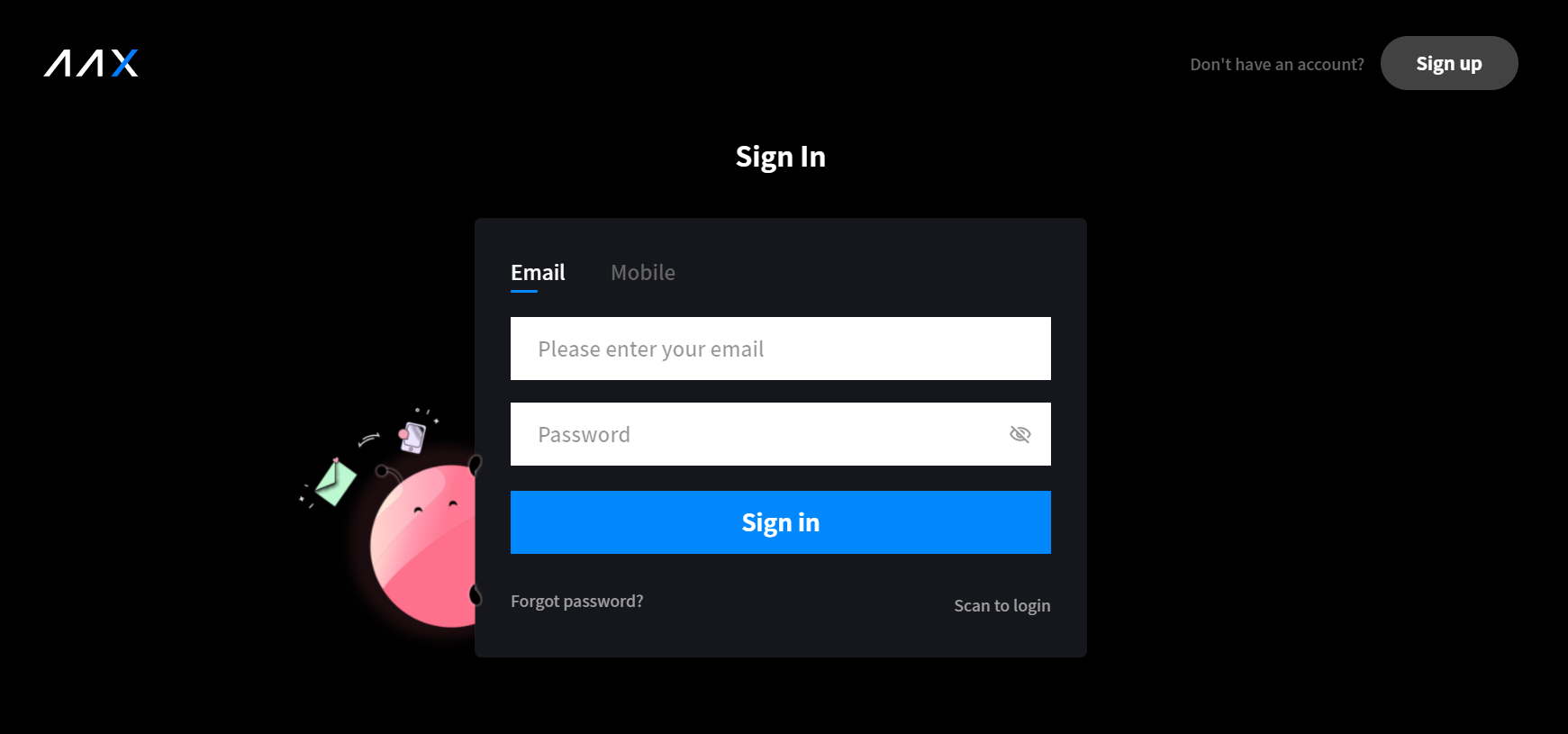 Verification on the exchange
Verification is not required. Non-identified users can :
make trades
exchange digital coins
withdraw funds
However, it is still better to confirm the identity. This expands the list of available options.
After submitting documents, the first level of verification is assigned. This allows:
increase the withdrawal limit
use the quick purchase function
to make transactions on P2P platform
To get level 2, you need to confirm your residential address. After that you can replenish your account with fiat currencies.
Depositing funds to the exchange
There is no overall balance for all trades in the AAX system. However, there are several separate accounts for each trading option. It is up to the client to decide how to allocate funds between them.
The account can be funded with fiat or cryptocurrency. The first option is only available to people who have received a level 2 verification. A large number of currencies are available to choose from. All other users can make transactions using digital coins. It is enough to choose the appropriate cryptocurrency in the pop-up menu, scan the QR-code or copy the address and insert it into the external wallet.
It is necessary to be attentive. If you send bitcoins to an etherium wallet, the coins will be lost. You will not be able to undo the transaction. Therefore it is necessary to check data.
Withdrawing money
Funds can be withdrawn by setting a secure password. You can specify it in the security settings section. To receive money, you have to make a corresponding request. Large sums are withdrawn manually. Therefore money arrives in their wallets within 30 minutes. There are also limits on the withdrawal. They vary depending on the type of asset.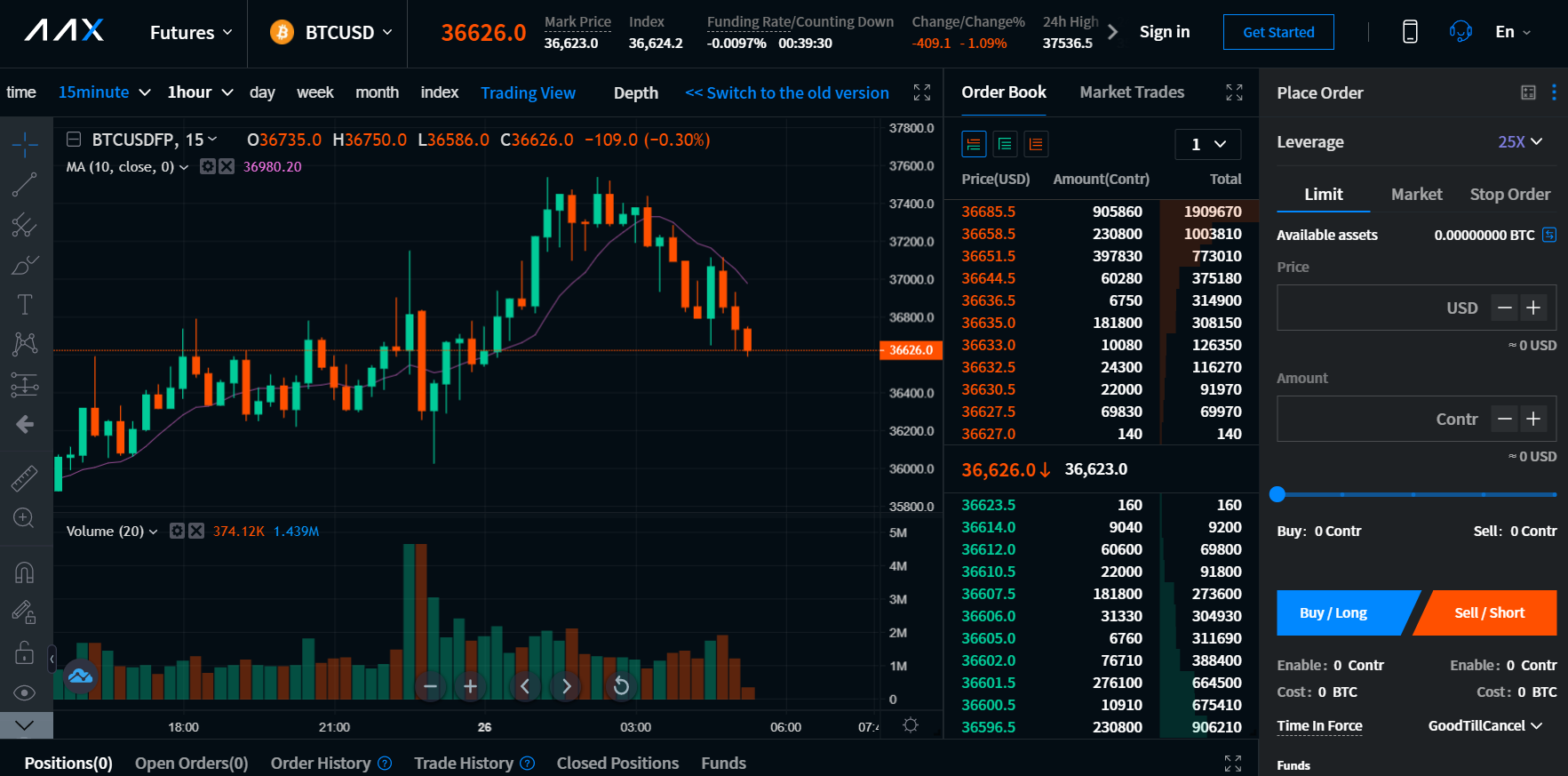 Financial instruments of the AAX exchange
AXX is not just a coin exchange. It allows transactions with a large number of digital assets, provides access to popular financial instruments. Traders have access to orders, futures, spot market, sevings.
AAX crypto futures in Malaysia are popular today. Sign up for one of the best exchanges Aax and do not miss the great opportunity to make successful deals!
SIMPLE AND RELIABLE
MONEY WITHDRAWAL